Oscar predictions 2020: which movies will win, from 1917 to Joker
The 2020 Oscars are just a week away, and we've predicted the winning movies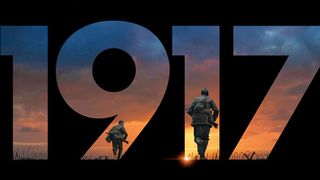 (Image credit: eOne)
The 92nd Academy Awards are nearly here, taking place on February 9, 2020, and it's still the biggest event in Hollywood's calendar. The 2020 Oscars will celebrate the very best in the movie industry, and there have already been plenty of arguments about who deserved to get nominated this year. Who, though, is likely to win in 2020? The 2020 Oscar nominations were revealed a few weeks ago, so we know which movies and starts are in contention.
Below, we've taken our best guess at who'll win big on Oscar night. We've based our predictions on the shortlists and winners for other big Hollywood awards (the Golden Globes, Screen Actors Guild Awards and the BAFTA winners) and tapped into pre-Academy Award buzz to work out who we think will have the best chance on Oscar night.
Will The Irishman make a killing for Netflix? Will Once Upon a Time in Hollywood give Quentin Tarantino his first Best Picture win? Or will Joker become the first comic book movie to take the big prize? Right now, all signs point towards 1917 winning Best Picture, and Joaquin Phoenix taking the Best Actor prize.
With the awards now just days away, these are our final 2020 Oscar predictions...
When are the 2020 Oscars?
The awards themselves take place on Sunday, February 9.
Best Picture 2020 Oscar predictions
Ford V Ferrari
The Irishman
Jojo Rabbit
Joker
Little Women
Marriage Story
1917
Once Upon a Time in Hollywood
Parasite
If you were hoping Avengers: Endgame might squeeze out a nomination this year, it's hard luck. This is pretty much what we predicted the shortlist would be, although Ford V Ferrari surprised us by making it in, and it's a shame Bombshell didn't get a nod in the best picture category. Otherwise, it's wall-to-wall prestige movies with the exception of Joker, which feels more likely to win in an acting category rather than Best Picture.
Who do we think will win? Given the talent involved and the technical achievement of successfully de-ageing Robert De Niro, Al Pacino and Joe Pesci, The Irishman did seem like a good bet. But 1917, winning the Golden Globe for the equivalent category and winning Best Film and Outstanding British Film at the 2020 BAFTAs, now feels like a dead cert.
Who do we want to win? It would be exciting to see Parasite take this award instead of the more predictable contenders.
Best Director Oscar predictions
Martin Scorsese (The Irishman)
Todd Phillips (Joker)
Sam Mendes (1917)
Quentin Tarantino (Once Upon a Time in Hollywood)
Bong Joon-ho (Parasite)
The Academy snubbed Greta Gerwig this year, which is a real shame, leaving an all-male category of contenders. The competition will be stiff, nonetheless: Martin Scorsese and Sam Mendes (whose all-in-one-shot war movie 1917 brings plenty of wow factor) are both vying for their second Best Director prize, while Quentin Tarantino will be hungry for his first after his best-received movie in years. And don't bet against Korean director Bong Joon-ho's work on Parasite.
Who do we think will win? Mendes and Tarantino both won at the Golden Globes, but with 1917 winning the BAFTA in this category, it feels likely to be Mendes' night.
Who do we want to win? With Gerwig out of the running, it'd again be nice to see Bong Joon-ho win outside of the International Feature Film category.
Best Actor Oscar predictions
Antonio Banderas (Pain and Glory)
Leonardo DiCaprio (Once Upon a Time in Hollywood)
Adam Driver (Marriage Story)
Joaquin Phoneix (Joker)
Jonathan Pryce (The Two Popes)
Where else would you find the Pope in competition with The Joker? Jonathan Pryce has attracted plenty of buzz for his convincing outing as Pope Francis (a role he was arguably destined to play), while Pedro Almodóvar traditionally coaxes a great performance out of Antonio Banderas. After Joker pushed the boundaries of what a comic-book movie can do, however, it would be a brave person who bets against Joaquin Phoenix following up his 2005 victory for Walk the Line.
Who do we think will win? Now that Joaquin Phoenix's chillingly unhinged performance in Joker has won a Golden Globe, SAG Award and BAFTA, it feels like the Best Actor award is his.
Who do we want to win? Adam Driver's sensitive performance in Marriage Story shows what a superstar he really is. No wonder directors are trying to cast him in everything.
Best Actress Oscar predictions
Cynthia Erivo (Harriet)
Scarlett Johansson (Marriage Story)
Saorise Ronan (Little Women)
Charlize Theron (Bombshell)
Renée Zellweger (Judy)
The shortlist here could've been five entries longer this year than it is. The nominations are a mix of up-and-comers (Cynthia Erivo), genuine A-listers (Scarlett Johansson) and regular Oscar contenders (Saoirse Ronan, Renée Zellweger, Charlize Theron). Let battle commence!
Who do we think will win? Renée Zellweger's performance as Judy Garland feels like the Hollywood choice. She's won the BAFTA, Golden Globe and SAG Award. This must be her night.
Who do we want to win? This would be a fourth Oscar nomination for Saoirse Ronan by the age of 25 – she probably won't win this year, but surely her time must come soon, as it did for Kate Winslet.
Best Supporting Actor Oscar predictions
Tom Hanks (A Beautiful Day in the Neighborhood)
Anthony Hopkins (The Two Popes)
Al Pacino (The Irishman)
Joe Pesci (The Irishman)
Brad Pitt (Once Upon a Time in Hollywood)
This category is traditionally a Lifetime Achievement Award by stealth, and never has that been more true than this year, when the shortlist is entirely composed of bona fide Hollywood legends. In fact, the only one of our quintet yet to get their hands on a golden statue is Brad Pitt – and that may just work in his favor…
Who do we think will win? With The Irishman vote likely to be split between Al Pacino and Joe Pesci, and A Beautiful Day in the Neighborhood and The Two Popes both likely to be Oscar night outsiders, the stars are aligning for Brad Pitt (who arguably gave his best performance in the last year in Ad Astra, rather than Once Upon a Time). He's won a Golden Globe, BAFTA and SAG Award. This is surely his night...
Who do we want to win? Brad Pitt's laconic stuntman was one of the best things about Once Upon a Time in Hollywood, and few could begrudge him an Academy Award as reward for an impressive career.
Best Supporting Actress Oscar predictions
Kathy Bates (Richard Jewell)
Laura Dern (Marriage Story)
Scarlett Johansson (Jojo Rabbit)
Florence Pugh (Little Women)
Margot Robbie (Bombshell)
Unlike its male counterpart, our nominations only feature one previous Oscar winner (Kathy Bates). With a Best Actress nomination already secure, Scarlett Johansson's unlikely to win here against her Marriage Story co-star Laura Dern – though up-and-comer Florence Pugh could be an outside bet.
Who do we think will win? Laura Dern got the Golden Globe, SAG award and the BAFTA in this category, deservedly so for her role as a ruthless lawyer in Marriage Story, so it feels like she's got this.
Who do we want to win? It's hard to believe that it's only seven years since Margot Robbie burst onto the scene in Scorsese's The Wolf of Wall Street. After a string of memorable performances since, her turn as a Fox News producer in Bombshell could launch her into the elite.
Best Original Screenplay Oscar predictions
Knives Out
Marriage Story
1917
Once Upon a Time in Hollywood
Parasite
This category may be the best chance of a win for Best Picture contenders Marriage Story and Once Upon a Time in Hollywood, but they won't get it all their own way. Rian Johnson's Knives Out is a wonderfully sharp whodunnit, and you can't rule out a clean sweep for 1917.
Who do we think will win? Seeing as Hollywood traditionally loves movies about itself, expect Quentin Tarantino to pick up his third writing Oscar for Once Upon a Time in Hollywood – especially if he doesn't win for Best Picture. Still, Parasite won the BAFTA in this category, so you never know...
Who do we want to win? The compelling and frequently hilarious mystery of Knives Out deserves this, to make up for being snubbed in the other major categories.
Best Adapted Screenplay Oscar predictions
The Irishman
Jojo Rabbit
Joker
Little Women
The Two Popes
Another category that has a strong Netflix contingent, with The Two Popes (adapted by Anthony McCarten from his own play) up against The Irishman, Steven Zaillian's take on I Heard You Paint Houses by Charles Brandt. Little Women gives it strong competition, although we'd be very surprised if Joker is the winner here compared to other categories.
Who do we think will win? If The Irishman doesn't win in other categories, expect it to pick up an award here. Jojo Rabbit won the BAFTA for this category.
Who do we want to win? Given that Greta Gerwig didn't get the Best Director nod for Little Women, this would be a well deserved consolation.
Best Animated Feature
How to Train Your Dragon: The Hidden World
I Lost My Body
Klaus
Missing Link
Toy Story 4
Disney is likely to take this prize home, though it's a surprise that Frozen 2 didn't get a nomination. Netflix enters the fray with with Christmas-themed Klaus and the leftfield I Lost My Body, while Laika (the company behind Paranorman and the sublime Kubo and the Two Strings) won the Golden Globe with Missing Link. Finally, the latest How to Train Your Dragon completes the nominations.
Who do we think will win? In a clash of the Disney titans, Toy Story 4 seems to have the edge over Frozen II, and maintain Pixar's record of winning the prize, on average, every other year. That said, Laika won with Missing Link at the Golden Globes, so it has a shot, and Klaus won the BAFTA.
Who do we want to win? While it would be nice to show some love to an unconventional newbie like I Lost My Body, Toy Story 4 was such a perfect end to a wonderful saga that the heart belongs to Woody and Buzz.
Best Score Oscar predictions
Hildur Guðnadóttir (Joker)
Alexandre Desplat (Little Women)
Randy Newman (Marriage Story)
Thomas Newman (1917)
John Williams (Star Wars: The Rise of Skywalker)
Traditionally one of the hardest categories to call – yes, every category in the Oscars is subjective, but the success of a score is so down to personal taste that it's incredibly difficult to second guess what Oscar voters will go for. There's an absurd level of composer royalty going on in this category.
Who do we think will win? He's just completed the score for the ninth movie in a saga he began in 1977 with the original Star Wars – don't be surprised if this turns into a lifetime achievement award (and fifth Oscar win) for the 87-year-old John Williams for The Rise of Skywalker. Then again, Joker has won the Golden Globe and the BAFTA...
Who do we want to win? Hildur Guðnadóttir is the only newcomer on the list, but her foreboding, string-heavy Joker score added to the uneasy, grimy atmosphere of an unsettling movie. With awards already in the bag, this could be a deserved winner.
Best International Feature Film Oscar predictions
Corpus Christi
Honeyland
Les Misérables
Pain and Glory
Parasite
The fact that there's no requirement for Academy voters to have watched every foreign language movie in contention arguably has a larger effect on this category than any other – most of the releases won't have received a wide release in the United States, so won't be in the general consciousness. That means that – even with a pre-released 10-movie shortlist to work from – the more famous, most-talked about movies are at a big advantage. That's surely going to work in favour of Parasite, which is also nominated for Best Picture among other categories.
Who do we think will win? It's already won the Palme D'Or at Cannes, has received brilliant reviews and is on the shortlist for Best Picture – it's impossible to look past Parasite.
Who do we want to win? Parasite would be a worthy winner, but seeing as the consistently brilliant Pedro Almodóvar won his only Oscar 20 years ago (for All About My Mother), it feels like a second – for Pain & Glory – is long overdue.
Get daily insight, inspiration and deals in your inbox
Get the hottest deals available in your inbox plus news, reviews, opinion, analysis and more from the TechRadar team.
Samuel is a PR Manager at game developer Frontier. Formerly TechRadar's Senior Entertainment Editor, he's an expert in Marvel, Star Wars, Netflix shows and general streaming stuff. Before his stint at TechRadar, he spent six years at PC Gamer. Samuel is also the co-host of the popular Back Page podcast, in which he details the trials and tribulations of being a games magazine editor – and attempts to justify his impulsive eBay games buying binges.