Which laptop should I buy?
Choose the right laptop for gaming, portability, home and more
You should now have a general idea of the sort of laptop you want: either a Home, Ultrabook or Power system. But what does that mean in practice? Focusing on each category in turn will give you a better idea of which laptop to buy.
Power laptops
If you need a system that will do just about everything you can do on a desktop PC (play games, edit video or run other demanding applications), and you don't mind having a heavy laptop with a short battery life as a result, then opt for something in the Power category.
You'll want something with at least an Intel Core i5 processor, maybe a Core i7.
4GB of RAM is a must; a 500GB hard drive is probably a sensible minimum, 1TB better if you can afford it; and opt for a Blu-ray, rather than a DVD drive. Remember, you'll be looking to keep this system for 2 or 3 years, so it's wise to buy more than you think you'll need right now.
A 17 or 18-inch screen will give you plenty of room to work. And if you're looking to play games then you should ignore slow integrated graphics - that's anything with a name that starts "Intel GMA", "VIA" or "SiS"), and opt for a speedy dedicated graphics card instead.
Which means picking a laptop with a Mobility Radeon HD product perhaps, or one of the better GeForce chips. Nvidia's product range is more confusing, but you'll find more details on its site.
Great examples of Power laptops include the Toshiba Qosmio X770, which features an i7 CPU, 17.3-inch 1920x1080-resolution screen, a 1TB hard drive, 8GB of RAM and Nvidia's phenomenal GTX 560M graphics card with 3D support, all for around £1700.
GRAPHICS POWER: The Nvidia GTX 560M gives the X770 enough power for serious mobile gaming

And the fabulous Alienware M18x uses a powerful i7 CPU and AMD's Radeon 6900M graphics card, giving it incredible gaming performance. It weighs a hefty 5.7kg and has an 18.2-inch screen, so you're unlikely to want to carry it around with you too much, but you'll get an incredible gaming experience for your £1850.
AMAZING GAMING: AMD's Radeon 6900M graphics card produces astonishing results

Ultrabook laptops
If you'll mostly be using your laptop on the move - in the car, on the train, nowhere near any recharging points - then it'll need to be light, something under a couple of kilograms, and with as long a battery life as you can manage.
There are some great Ultrabooks around that offer speedy performance with light frames and small size. Look for something with a screen size of 11 to 13 inches, and you'll see plenty of Ultraportables running new low-power Intel Core i5 and i7 chips. They also use flash memory instead of hard drives. This also helps to save battery, but it actually helps to improve performance too, though it means you get less storage for the same price.
The Asus Zenbook comes in 11- and 13-inch models, with a choice of i7 and i5 processors and 125GB or 256GB of storage.
ART OF ZEN: The stunning Asus Zenbook is slim and fast
These Ultraportable machines are great for working on documents, or for generally basic computing tasks. They can handle some powerful applications thanks to their multi-core processors, but they only offer basic graphics performance, so no hardcore gaming on them.
If you're not wedded to Windows, than you should absolutely look at the Apple MacBook Air line. They offer excellent battery life, extremely fast performance and are some of the best-made portable laptops around. The 11-inch version starts from £849.
MAC CHOICE: MacBook Airs offer a huge battery life in an extremely light and slim chassis

If you want portability without sacrificing features, then check out the Sony VAIO VPC-Z21V9E. It's a thin, light laptop that offers a higher-resolution screen than its contemporaries, as well as a docking stations that adds an optical drive, more ports and even a better graphics card. Of course, you'll pay for these features, to the tune of as much as £2,699.
AT A COST: Sony proves you can have both performance and portability - if you're willing to pay for it
Home laptops
You probably don't need a tiny laptop, of course. Or one with the power of a desktop. You just want something basic, which offers good value for money, and that means you're better off with a system from the Home category.
If you need to do little more than run Windows, visit your favourite websites and send emails, then you can get by with something very basic . An Intel Core i3 will offer all the performance you need when paired with 4GB of RAM and a big enough hard drive for you documents – 250GB or so.
So, for instance, the Sony VAIO VPCEH2F1E won't break any performance records, but it has a bright and clear screen, along with welcome extras such as 802.11n Wi-Fi. The battery life is average at around 3 hours, and it's a really good deal at around £450.
GREAT VALUE: The Sony VAIO VPCEH2F1 offers great features for the price

For around the same price, you can find some other really well-specced machines. Samsung's RV520 offers good performance from an Intel Core i3 processor, but packs in 6GB of RAM, so will be great for those who like to edit their HD movies on their laptop. The screen isn't quite as nice as some out there, but for around £450, you get no small amount of muscle.
PLENTY OF RAM: The Samung RV520 can multitask with the best of them

If you want something that won't take up the whole sofa when you're using it, the 14-inch Dell Insprion 14z is a great-looking, speedy laptop that offers really superb battery life, and though it's a little more at £579.99, it's absolutely worth every penny.
RUBY RED:The Dell Insprion 14z offers excellent battery life and good looks
There's no need to feel you're somehow being short-changed by opting for a basic Home laptop, then. This is a highly competitive market, and there are plenty of powerful systems to be had at absolute bargain prices.
General tips
You should now have a better idea about which laptop to buy, then, but there are just a few more general tips you can follow to ensure the purchase goes smoothly.
Think about how you'll need to use your laptop over the next two or three years, for instance, then decide how much you can afford to spend to achieve all that. You won't then get tempted to pay out "just" another £50 or £100 more, and if you have a set budget then it'll be easier to go shopping later: you can just ignore everything that's too expensive.
Then keep an eye on our laptop reviews and ratings, where you'll find the best laptop reviews which will quickly point you at the models you must take seriously, and the ones you really shouldn't.
When you find a likely candidate machine, try to locate one - or a similar model from the same range, at least - in a local PC store before you buy. This will let you try out the screen, test the keyboard, the track pad, maybe hear the sound quality of the speakers, all the vitally important elements that you really can't understand from a spec sheet alone.
And when it's time to buy, always use a credit card, if at all possible. Hopefully the laptop will arrive, on time and in fully working order, but if there are any issues then the Consumer Credit Act may mean the credit card company is equally liable, so giving you another way to recoup costs in the event of any problems.
Are you a pro? Subscribe to our newsletter
Sign up to the TechRadar Pro newsletter to get all the top news, opinion, features and guidance your business needs to succeed!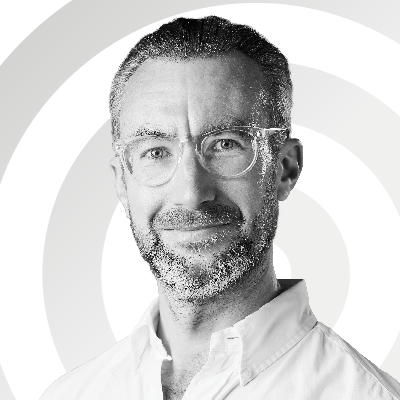 Managing Editor, Entertainment
Matt is TechRadar's Managing Editor for Entertainment, meaning he's in charge of persuading our team of writers and reviewers to watch the latest TV shows and movies on gorgeous TVs and listen to fantastic speakers and headphones. It's a tough task, as you can imagine. Matt has over a decade of experience in tech publishing, and previously ran the TV & audio coverage for our colleagues at T3.com, and before that he edited T3 magazine. During his career, he's also contributed to places as varied as Creative Bloq, PC Gamer, PetsRadar, MacLife, and Edge. TV and movie nerdism is his speciality, and he goes to the cinema three times a week. He's always happy to explain the virtues of Dolby Vision over a drink, but he might need to use props, like he's explaining the offside rule.