If you're searching for a new broadband deal, then we may have found the right option for you. Right now, Sky has dropped its prices and this means that you can get Sky Broadband Superfast (59Mbps) for only £24 per month (opens in new tab).
This deal comes with a 50Mbps minimum speed guarantee and the contract lasts for 18 months. There's also no need to pay an upfront cost for this deal, and you can add a Sky TV package or a Sky Talk package for an additional cost. Sky also guarantees that you'll get wall-to-wall WiFi or your money back.
Sky says that this broadband deal is perfect for streaming, downloading and gaming. As a fibre broadband package, it should be quick enough to allow multiple people to watch Netflix and download films simultaneously. For context, Sky says you can download a HD movie in 3 minutes and 19 seconds.
We think this Sky Broadband deal is a great option for a wide variety of households. However, if you don't think it's right for your needs, then head to our best broadband deals page and see what other options are available in your area.
Our Sky Broadband deal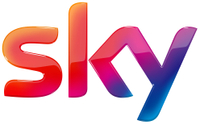 (opens in new tab)
Sky Broadband Superfast | 18-month contract | £24 per month| £0 set-up fee | Avg. speed 59Mbps (opens in new tab)
This Sky Broadband deal provides average download speeds of 59Mbps, meaning it's more than quick enough for small to medium households that regularly stream and download films. It comes with an 18-month contract and costs £24 per month. If you like, you can also add TV packages or Sky Talk to your contract for an additional cost.
Why choose Sky Broadband?
Sky is one of the UK's biggest broadband providers and is a popular choice with households up and down the country.
Part of Sky's popularity stems from the range of packages and speeds the company offers. These range from this 59Mbps option right through to a 500Mbps offering. Plus, because the company uses the Openreach network, these speeds are reliable.
As well as an appealing range of speeds, Sky's broadband is a popular choice because the provider offers a fantastic range of broadband and TV bundles, including options that feature Sky Sports and Sky Movies.
On top of this, the company is known for its customer service. Those with Sky broadband regularly praise how easy the company is to contact and how quickly issues are resolved. Similarly, the company is one of the few internet service providers that actually encourages loyalty. This is because Sky offers a Sky VIP programme, where customers can earn rewards when they stay with the company.
That said, although there are a number of benefits to choosing Sky Broadband, the company's deals are not the cheapest on the market. If you're simply looking for the cheapest deal available, then Sky is unlikely to be the best provider for you. This is also the case if you're looking for flexibility. This is because Sky's contracts usually last for at least 18 months.
If you're interested in Sky's offering but think the deal we've highlighted here isn't right for you, then check out our guide to Sky's broadband deals. This can help you find the right package.
Alternatively, if you don't think Sky Broadband is the right provider for you, then head over to our best broadband deals page. Here we've outlined all the best options available on the market today. Alternatively, pop your postcode into the widget below and see exactly what's available at your address.
Loading...