On the lookout for a new broadband deal from one of the UK's best broadband providers? Well, we may have found a great option for you.
This is because, right now, you can get BT's Full Fibre 2 broadband (74Mbps) for £29.99 a month on a 24-month contract. Plus, as an added bonus, once you're signed up, you'll also receive a £100 BT Reward Card. There's also no upfront cost to pay as BT has removed the usual £29.99 fee.
Whether or not you can take out this deal depends on the fibre rollout in your area. However, you can quickly and easily check your availability by clicking on the link above.
If you're eligible to receive the deal, you'll enjoy fast download speeds that are well-suited to medium-sized households with multiple connected devices. These speeds will easily allow multiple household members to stream and download in HD simultaneously. Plus, the £100 Reward Card comes pre-loaded with cash that can be spent anywhere that accepts Mastercard.
Not eligible for this deal or looking for something cheaper or quicker? Take a look at our other top broadband deals today.
OUR BT BROADBAND DEAL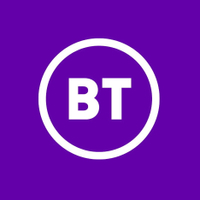 BT Fibre 2 broadband (74Mbps) | £29.99 p/m | 24-month contract | £0 upfront fee | + £100 BT Reward Card
This offer allows you to purchase BT's incredibly popular Full Fibre 2 broadband for £29.99 per month. Plus, you'll also receive a £100 BT Reward Card when your internet is up and running. This deal comes without any upfront fees, but you'll need to sign up for a 24-month contract. Plus, you'll also need to live in a property that can receive a BT fibre connection. We think this deal is great for busy and large households with high streaming and gaming demands, but you should be aware that it's broadband-only. This means you won't get a landline phone.
Why is BT such a popular broadband provider?
BT is one of the UK's most popular internet service providers. This is because the company offers reliable and fast connections via its Openreach network, great customer service options, sign-up offers for new customers and a fantastic selection of class-leading broadband and TV packages, including options that include Sky channels.
The TV bundles you can get with BT cover the following:
Entertainment:
You can get Sky Atlantic, Sky One, Discovery and many other channels and box sets.
Big Entertainment:
All the above, plus Sky Cinema and access to well over 1,000 movies.
Sport:
This includes all four BT Sport channels.
Big Sport:
With this you get the Sport package and 11 Sky Sports channels, as well as a NOW Sports Membership.
VIP:
As the top bundle you get access to both the Big Entertainment and Big Sport packages.
However, although there are a number of reasons why BT is one of the UK's favourite internet service providers, we should stress that it isn't the cheapest. As a result, if you're looking for the cheapest internet deal on the market, then you may be better looking elsewhere.
If you don't need the speeds provided by this deal and you'd like something cheaper, then we recommend that you head over to our best broadband deals page or use our widget below. With these you'll see all the top options from the UK's major broadband providers.
Loading...