Xbox 360 lands role as exclusive Redbox Instant launch console
You like me! You really like me!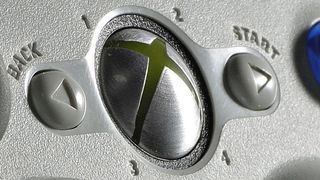 Following in the footsteps of other streaming services like Netlflix and Amazon Instant Video, Redbox will soon be making the jump to consoles.
Tuesday, Redbox and Microsoft announced the Xbox 360 will be the exclusive launch console for Redbox Instant by Verizon.
Though the service is currently still in the beta phase, those in the test will soon receive a key to download the Xbox 360 application for Instant.
By coming to this agreement, Redbox not only edges one step closer to standing toe-to-toe with its rivals, but Microsoft gains one more streaming media service for its many, many users.
Plan of action
After several delays, Redbox Instant is supposed to launch officially in March, though you can still sign up for the beta today.
Doing so will give you one free month of access to all the streaming options available, as well as four credits for kiosk rentals of DVDs.
The service will launch with three different price points, including $8 per month for the DVD/Streaming plan, $9 per month for Blu-ray/Streaming, and $6 per month for just streaming.
By teaming with Verizon, Redbox Instant also offers a variety of on-demand video rental/purchase options, though as it stands right now, you cannot use your credits to rent on-demand attractions.
Exclusive premieres
As the launch console for Redbox Instant, the Xbox 360 should further solidify its place as the streaming option of choice for consumers.
How long Microsoft's console will be able to hold onto Redbox Instant exclusively remains to be seen.
Previously, the 360 had been the only console to use Netflix, Hulu Plus, and other entertainment apps, but those eventually found their way to the PlayStation 3 and Wii U.
What's more, Redbox told TechRadar it hopes to expand onto other platforms:
"We are talking to a lot of companies and intend to bring the devices to more platforms which we hope include gaming consoles," the company said in an email response to our inquiry. "Our goal is to be on the devices that consumers access entertainment."
While Microsoft did reveal download codes for the app would appear in beta tester inboxes shortly, there was no mention of a release date for the rest of Xbox Live's users.
Making the app available in conjunction with Redbox Instant's public launch would make a great deal of sense, but until that happens, beta testers will be the only users party to the exclusive service.
Sign up for Black Friday email alerts!
Get the hottest deals available in your inbox plus news, reviews, opinion, analysis and more from the TechRadar team.