ZenMate is a simple VPN aimed at non-technical users who want an easier way to protect their online privacy.
This more newbie-oriented approach starts with the website. There's no jargon, no complicated feature lists, just a quick explanation of VPN technology and some example benefits. The service is mostly about the core basics.
There are plenty of locations on offer, with 3,800 mostly torrent-friendly servers across 74 countries, up from just 30 not so very long ago. That's now more countries than NordVPN (59), Windscribe (63) and Private Internet Access (75), although it's still lagging just a little behind ExpressVPN's 94.
There are apps for Windows, Mac, iOS and Android, and new free browser extensions for Chrome, Firefox, Opera and Edge.
ZenMate is owned by Kape Technologies, the company behind CyberGhost, and most of its apps are based around CyberGhost technology. (The Windows client is essentially CyberGhost 7 with a ZenMate frontend, for instance.) They're not exactly crammed with features, but you do get built-in DNS leak protection and kill switches to help shield your activities from snoopers.
Even better, you can set up and use the service on as many devices as you need - ZenMate doesn't have any annoying connection limits.
We would like to tell you more about all the exciting new features ZenMate has introduced recently, but it's mostly all about the increase in servers and the new browser extensions (more on those, later.) Otherwise it doesn't look like there's much going on; the Android app hasn't seen an update for more than six months as we write, and the iOS edition is more than a year old.
Plans and pricing
ZenMate pricing starts at $10.99 billed monthly, within the typical $10-$13 range we see with most providers.
There's no six-month ZenMate VPN Ultimate plan any more, and annual prices are now an effective $4.49 a month, up from $3.33 during our last review.
If you're thinking that's a little more than you'd like to pay, no problem: ZenMate's three-year plan is considerably cheaper at a tiny $1.64 a month.
This is a slightly strange pricing structure, especially if you look at the plan totals. Sign up for one year and ZenMate charges $53.88 up-front; sign up for three years and it charges $59. Clearly, the company is doing its best to direct you towards the long-term plan, but it seems unfair to complain about that when the price is so low. A handful of companies are even cheaper - Ivacy's five-year deal is currently $1.16 a month - but ZenMate does better than most.
A second ZenMate Pro for Browsers plan, as you might guess, gives you the browser extensions only, but with access to the full ZenMate network, and streaming support. This won't allow you to protect other app traffic, but if you're only interested in unblocking websites, or you do pretty much everything in your browser, anyway, it might be good enough.
ZenMate Pro for Browsers is certainly cheap, at just $5.99 billed monthly, $3.19 on the six-month plan, or $1.99 if you pay for a year up-front.
Whatever you choose, the company gives you a seven-day free trial to test the service before you get billed, which is very unusual these days. And even after you've handed over your cash, you're further protected by a 30-day money-back guarantee.
Privacy and logging
ZenMate's main website is straightforward, but poking around in the darker corners – in particular, the privacy policy and terms of service pages – revealed some of the most brain-numbingly over-complicated legalese we've ever seen.
Just about every element takes longer to describe than it should, and seems written for lawyers rather than regular users. For instance, we're told that "by registering for a nongratuitous ZenMate Service and having completely entered the payment information into the system, you submit a binding offer on the conclusion of a contract regarding the use of the respective ZenMate Service."
Uh-huh.
The documents also make little effort to highlight details that might interest VPN users, such as clarifying what sort of logging takes place, or ZenMate's response to legal actions. The privacy policy is more than 4,000 words long, but the closest it gets to anything useful is a throwaway comment: '...activity done by the user inside the ZenMate VPN tunnel, which is NOT recorded, logged or stored at all.'
Instead, the document spends most of its time on examples and situations that aren't the tiniest bit relevant to the average user. Would you like to know when the company might process your personal data, for instance? Here's how it's explained:
'In rare cases, the processing of personal data may be necessary to protect the vital interests of the data subject or of another natural person. This would be the case, for example, if a visitor were injured in our company and his name, age, health insurance data or other vital information would have to be passed on to a doctor, hospital or other third party. Then the processing would be based on Art. 6(1) lit. d GDPR.'
Dig into the support pages and you'll find a few very general descriptions of ZenMate's no-logging promises. Here's an example:
"We do not store or log your personal data which can be used to identify you or what you're doing online. We do not monitor your online sessions. In fact – we can't! Strict German privacy laws regulate our company's use of your information. As we don't store the data in the first place, this also means that we can't be forced into giving away personal data to any government or sell it to any 3rd parties."
Well, that's good to hear, but we would much prefer ZenMate to formally spell this out in a privacy policy which the average customer might actually be able to read. Or better still, follow providers such as TunnelBear and have its systems publicly audited to confirm that the company is doing what it promises.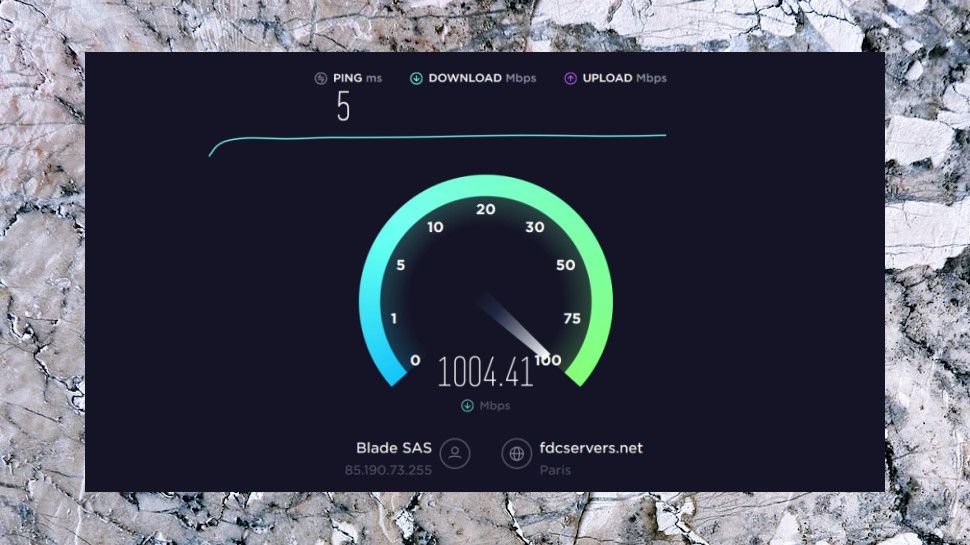 Performance
We checked out ZenMate's performance by using the benchmarking sites SpeedTest and TestMy.net from two locations.
UK performance was mixed, with speeds during one session limited to 50-75Mbps, then reaching an acceptable 115-120Mbps in the second. (Many providers average between 100-200Mbps, but others go much further, and NordVPN consistently passed 300Mbps with its new NordLynx protocol.)
Next up, we measured download speeds from a US location with a speedy 600Mbps connection. Performance was significantly higher at 200-210Mbps, better than most of the competition, and a big jump on the 80-120Mbps we saw last time.
This leaves us with a small question over UK speeds, but also confirms ZenMate can deliver above-average performance in at least some locations.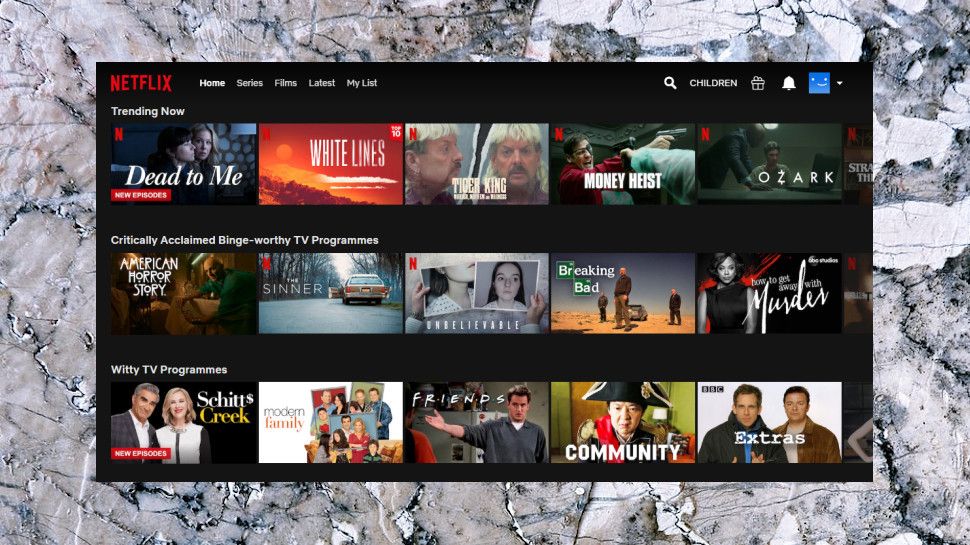 Netflix
Connecting to a VPN can not only get you a virtual identity in another country, but may also give you access to content you wouldn't be able to access otherwise, such as YouTube clips which are only available in specific locations.
Some sites attempt to detect and block access via VPNs, so to check this, we test whether a service allows access to BBC iPlayer, US YouTube, US Netflix, Amazon Prime Video and Disney+.
YouTube does little or no blocking, and we expected a quick success. Sure enough, ZenMate allowed us to stream content without difficulty.
ZenMate's Windows client includes a Streaming section with locations optimized for specific services. That's better than you'll see with many VPNs, who might offer multiple cities in a country, but leave you to try them one by one until you find something that works.
The system got off to a poor start with BBC iPlayer, which spotted the VPN and warned 'this content is not available in your location.' That's disappointing, at it worked during our last review.
ZenMate successfully unblocked US Netflix for us. Netflix works hard to block VPNs and there's no guarantee this will last, but ZenMate got us into US Netflix last time, too, suggesting the VPN is making real efforts to support the service.
Problems returned when ZenMate's Amazon Prime Video location was blocked by the platform, although it did allow us to stream content from Disney+. This is best described as a 'mixed' performance, but if you're only really interested in Netflix and the less well protected platforms (YouTube and so on), ZenMate might be good enough.
Windows client
Signing up with ZenMate is quick and easy. Newcomers to the service get a 7-day free trial, but if you've had that before, even years ago, you'll be asked to pay. (That's a pity, but you're still protected by the 30-day money-back guarantee if something goes horribly wrong.)
As we mentioned earlier, ZenMate's Windows client is essentially CyberGhost 7 with some of the extras removed (there's no ad or tracker blocking, for instance), and ZenMate branding.
That's mostly good news, as it's a capable client with a familiar and easy-to-use interface.
Launch it and you're presented with a default location, a list with more countries, and a big Connect button. Even total VPN newbies will quickly figure out what to do.
The location list is smarter than most. You can filter it by location type (all, torrenting, streaming), sort it by distance or server load, and save commonly used locations as favorites for speedy recall later.
Double-click a location to switch to it. The client displays a desktop notification when it connects or disconnects, ensuring you always know when you're protected, and when you're not.
Connection times were a little disappointing at up to 12 seconds for OpenVPN or IKEv2. The best performers average around 2 seconds for IKEv2 to reach the nearest location, 6-8 seconds for OpenVPN.
A Settings panel includes a choice of protocol. In common with many other VPNs, ZenMate has dropped support for older protocols, so there's no L2TP anymore; you only get IKEv2 and OpenVPN TCP or UDP. (The service doesn't support the faster WireGuard yet, but as it's now available in CyberGhost's own apps, presumably the technology will filter through to ZenMate fairly soon.)
Other options include the ability to connect via a random port to bypass some VPN blocking schemes, and block DNS and IPv6 leaks. There's an option to automatically connect when your system starts, and you're able to choose your preferred server (you could have the client automatically connect to the US Netflix location as soon as it launches, for instance.)
The client also has a kill switch, which aims to protect you by blocking internet traffic if the VPN connection is lost. We forcibly closed the VPN connection when using each protocol, and the client immediately blocked our traffic and reconnected, every time, without ever leaking any data.
We noticed a small problem: the client didn't display a notification to warn of us the lost connection, and so in a real-world situation, all you would see is that your internet is down, with no clear reason why. ZenMate scored where it mattered by protecting our privacy, though, and as normally it reconnects within seconds, you may not even notice anything had happened.
Put it all together, and although the client isn't outstanding, it's easy to use and handles the VPN basics well.
Mobile apps
ZenMate's Android app has a very similar stripped-back design to its desktop cousin: the current location ('Auto select' by default), a big On/Off button, and a tiny menu icon.
This keeps it very simple to operate. If you just need to encrypt your current connection, there's no need to do anything beyond hit Connect when you start, and Disconnect when you've finished.
The location list is also a close match to the desktop, with an option to view ZenMate's streaming servers and a Favorites system to save your most commonly used servers.
The app appears to be OpenVPN-only, and has just two connection settings: one option to connect using a random port, and another to use TCP instead of UDP.
Overall, ZenMate's Android app gets the basic VPN job done, but it does very little more. It scores for ease of use, but if you're looking for power or configurability, prepare to be disappointed.
It's much the same story with the iOS app: it looks and feels almost identical to the Android edition, but there's nothing beyond the most basic features. Its version history shows very little change over the past year, too (as we write, the last update was more than a year ago), suggesting this isn't going to change any time soon.
Browser extensions
ZenMate's free Chrome, Firefox and Opera extensions provide a simple way to enable or disable the service, and choose new locations, from within the browser interface.
As with all browser proxies, these have their limits – in particular, they only protect your browser traffic, everything else uses your regular connection – but that may be enough for simple website unblocking tasks.
You can use the extensions for free, although you're limited to four locations (Germany, Romania, Singapore, United States), there's no support for unblocking streaming sites, and you'll see regular ads prompting you to buy the full service.
The Chrome extension (and its identical Firefox cousin) opens with a simple console where you can choose a location and connect in a couple of clicks. The location picker looks much the same as the desktop version – it has a list of locations, simple Favorites system, text filter, but no server load or ping time details – and if you've ever used another VPN, you'll figure it all out within seconds.
Bonus privacy features available to free and paid versions include blocking of malicious websites and trackers, and protection from WebRTC leaks. These are disabled by default, but you can turn them on with a click.
Paid users get some worthwhile extras. Stealth Connection automatically removes your cookies, browsing history and cache whenever you disconnect the VPN; Smart Location automatically switches you to a new location whenever you access to a particular site (you could connect to the US whenever you accessed Netflix, say); and a simple Whitelist enables defining websites you'll access through your regular connection, rather than the VPN.
It's a capable feature list, considerably more than you'll get with the average VPN browser extension. And unlike most of the competition, you can try it out entirely for free, courtesy of ZenMate's 7-day trial.
Support
ZenMate's support site opens with a conventional web knowledgebase. Articles are sorted into three categories ('Getting Started', 'Using ZenMate', 'Troubleshooting'), there are links to some of the most common options, and a Recent Activity list covers recently added documents.
This looks promising, until you begin to explore, and problems begin to appear.
We expect a good VPN support site to clearly point users towards detailed setup guides, for instance, but ZenMate left us guessing where its installation advice was. We opted for the 'Getting Started' section, but this only included a single Windows tutorial, an article so basic it could be accurately summed up as 'download the client and log in.'
The 'Platforms That Are Compatible With ZenMate VPN' article looked promising, and sure enough, it included links to setup articles for Android, iOS, desktops and OpenVPN. But clicking most of these opened a new browser tab at the support site, redirected to a login page and displayed a message: 'An error occurred in the application and your page could not be served.'
To be fair, if you keep going and check out the 'Using ZenMate' section, you'll find setup and 'how to use' guides for all platforms. But finding help should be easier than this. And even when you locate these articles, they're still very short on detail.
We kept looking, though, and did find some useful help. Entering OpenVPN in the search box returned articles on setting up a DD-WRT Router to use ZenMate, for instance. But even this wasn't reliable. For reasons we didn't understand, the Support search engine didn't always return the same results; one search for OpenVPN got us four hits, another returned eleven.
When we did find substantial content, it could include potentially risky or sometimes unhelpful advice. If you can't get the Windows client to work, for instance, the relevant article suggests you might play around in Device Manager, recreate your network adapters, turn off your firewall or antivirus, or create a new user account and install ZenMate there.
If you're as unsure about this advice as we are, you're able to contact the support team directly. There's no live chat, and the company warns emails could take 48 hours to get a reply, although we had a helpful response in under an hour. That's good news, but we're unsure how typical it might be, and we'd still like a decent web support site to check out first.
Final verdict
ZenMate is a long way from being a great VPN, but if your needs are simple – maybe you're looking for a low-cost Netflix unblocker – it just might be good enough. If you're on a budget and easily pleased, take the 7-day trial for a spin.