When OnePlus announced (opens in new tab)the prices of the OnePlus 8 series, it raised quite a few eyebrows. Why is this company whose claim to fame was affordable smartphones now vying for a piece of the premium segment? As unwelcome as it was, this wasn't really a surprise — In fact, this had always been its mission: to create premium devices and eventually go up the price ladder while focussing on the experience.
The vision of becoming the Apple of the Android world was uphill yet commendable. Most manufacturers can only dream of a hardware-software synergy of that stature, OnePlus has been working towards that goal since inception. The OnePlus 8 is undoubtedly a high-end premium device with quite-possibly the best hardware, and its companion software is remarkably thoughtful too. I will try to explain how these combine to be a very enjoyable experience on a very expensive phone.
That said, it faces stiff competition from the very best that its competition has to offer, such as the Xiaomi Mi 10, Realme X50 Pro, and most interestingly, the new iPhone SE (opens in new tab). Yes, there are some clear aspects where the OnePlus 8 fails to keep up with them, but in all the places that matter, boy, does it deliver!
Price and availability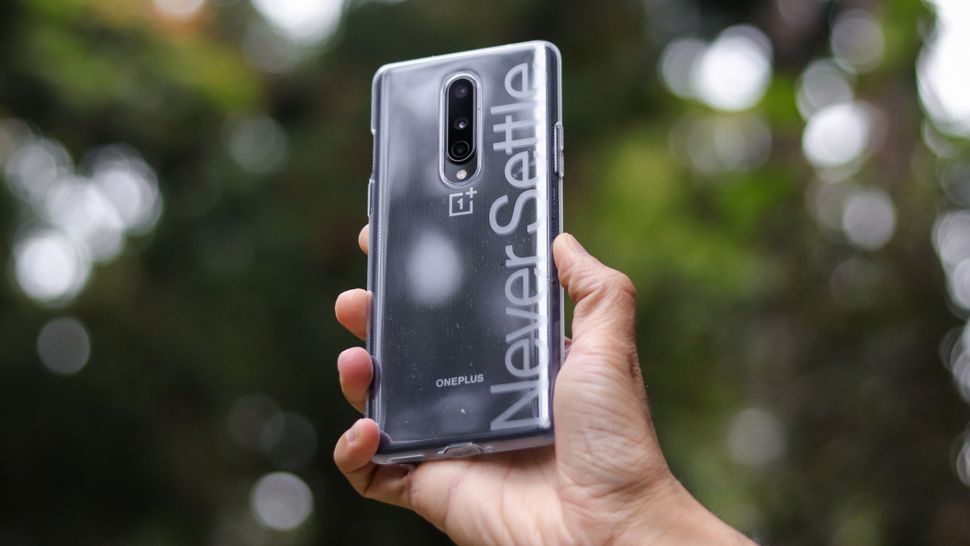 India exclusive
There's also a special 6GB RAM variant that is exclusive to India, priced at just Rs 41,999. It will be sold only via OnePlus's website and will be available at a later date.
OnePlus took its own time to announce (opens in new tab)the 8 series' price in India. Interestingly, both the devices were significantly cheaper over here. The OnePlus 8 starts at Rs 41,999 for the 6GB + 128GB variant. The 8GB + 128GB variant will set you back Rs 44,999 while the top-of-the-line model with 12GB of RAM and 256GB of storage is priced at Rs 49,999. Colour options include Glacial Green, Onyx Black, Interstellar Glow. Amazon.in (opens in new tab) is the eCommerce partner.
As of press time, the delivery dates are set for mid-July as the company is trying (opens in new tab) to ramp up production. The cheapest variant, as well as the fancy Interstellar Glow finish, will come later.
Check out the OnePlus 8 on Amazon (opens in new tab)
Against its siblings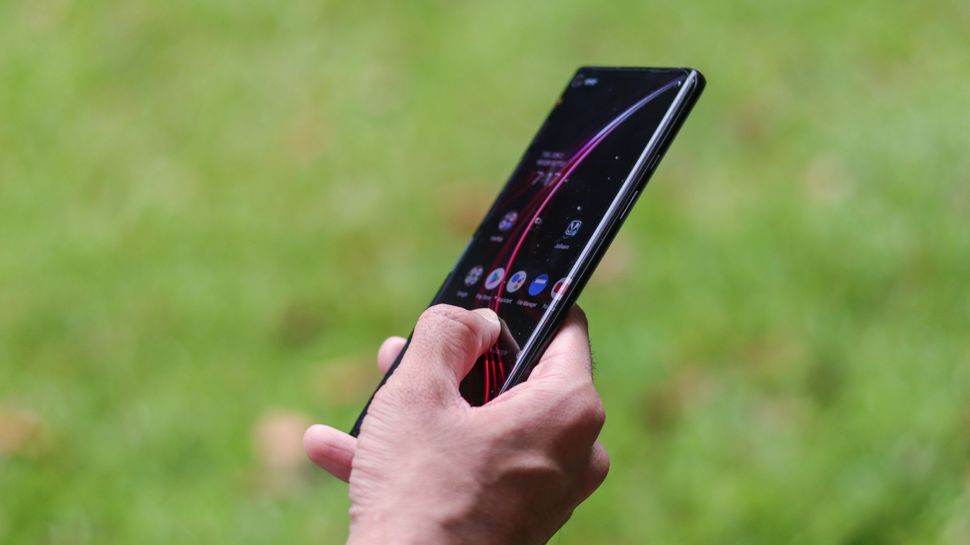 Swipe to scroll horizontally
Key differences between the latest OnePlus devices

| Header Cell - Column 0 | OnePlus 8 Pro | OnePlus 8 | OnePlus 7T |
| --- | --- | --- | --- |
| Display | 6.78" QHD+, 120Hz (curved) | 6.55" FHD+, 90Hz (curved) | 6.55", FHD+, 90Hz |
| Processor | Snapdragon 865 (5G) | Snapdragon 865 (5G) | Snapdragon 855 |
| Primary camera | 48MP f/1.8 Sony IMX689 | 48MP f/1.8 Sony IMX586 | 48MP f/1.8 Sony IMX586 |
| Second camera | Ultrawide: 48MP f/2.2 | Ultrawide: 16MP f/2.2 | Ultrawide: 16MP f/2.2 |
| Third camera | Telephoto (3x): 8MP, f/2.4 | Macro: 2MP | Telephoto (2x): 12MP, f/2.2 |
| Fourth camera | 5MP Colour filter | Row 5 - Cell 2 | Row 5 - Cell 3 |
| Battery | 4,510mAh | 4,300mAh | 3,800mAh |
Like 2019, even this year the family has two members, viz. the OnePlus 8 and the OnePlus 8 Pro. The "cost-cutting" and omissions on the OnePlus 8 actually put it closer to the OnePlus 7T (opens in new tab). For example, both have a 6.55-inch Fluid AMOLED display with a refresh rate of 90Hz, both have a triple camera setup on the back and support for only wired charging. The Pro, on the other hand, takes everything up by a notch with a QHD+ display running at 120Hz, LPDDR5 RAM and UFS 3.1 storage, a quad-camera array and for the first time from the house of OnePlus, wireless charging and official IP rating.
Many questioned the need to buy a OnePlus 8 when the 7T seemingly offered the same experience at a much lower price. After having spent ample time with both, I wouldn't necessarily disagree with that school of thought. But, the comparison also made it evident as to how OnePlus really stepped up the game qualitatively in just about half a year. It's also a great example of diminishing marginal returns and how difficult it is to improve on an already great product. Somehow, OnePlus still managed to pull that out of its hat.
Design
The biggest generational leap (and also the most difficult to intangibly explain) according to us comes with the design. All the renders and images that you must've seen by now really don't do justice to how amazing the OnePlus 8 has been designed with meticulous attention to detail.
This hit us as soon as we touched it for the first time while unboxing it. At just 180 grams, it is ridiculously lightweight. Phones quickly get uncomfortable at around the 200-gram mark. Even with a proper glass sandwich design, OnePlus has somehow managed to shave off some heft while not feeling too flimsy or hollow. It seems really sturdy and well built; One of the best in-hand feel on any recent smartphone.
Honestly, I was a little bummed to not get the Interstellar Glow variant of the OnePlus 8. But this Onyx Black grew on me real quick. When the screen is off, you get a perfectly symmetrical and smooth body with no sharp edges on either side. The matte black frame is seamless with the glass on the front and the back, adding another touch of luxury. It's also significantly narrower than most phones with a display this big, making it even easier to hold and use. At 8mm across, it's so svelte that it wouldn't look out of place in James Bond's hand.
The attention to detail is also evident with the buttons, all of which are meaty. The iconic alter slider once again makes an appearance, and has just the right amount of tension to signify the different ringer profiles. Phones with curved displays are often accompanied by small and subpar keys, but not here.
The included silicone case also gets a facelift with big and bold "Never Settle" insignia slapped across. It's visible only when viewed from a few angles and looks rather cool. Such jelly cases are usually assumed to be generic or inexpensive, but this design choice makes it look very trendy. Though, I'd implore you to use this phone without the case and be smitten.
It also comes with unofficial water-resistance, signifying that it could be used in the rains with no problems whatsoever. The glass on both sides is also tough enough to take a light beating. OnePlus did really hit it out of the park with the OnePlus 8's design.
Display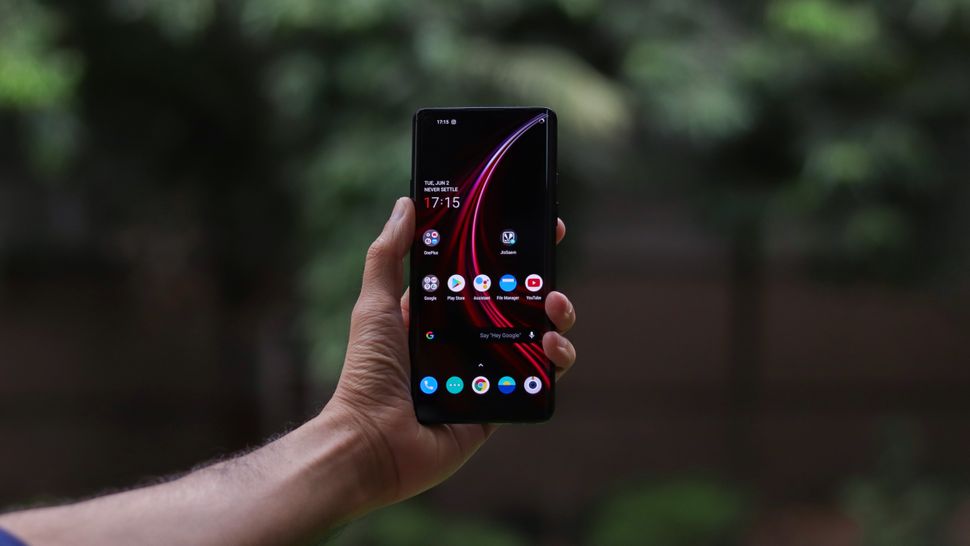 OnePlus claims (and DisplayMate vouches, as always) that the OnePlus 8 has the crème de la crème of smartphone displays, setting multiple records. For the junkies, we are looking at a curved 6.55-inch Super AMOLED display with a 20:9 aspect ratio. It has a resolution of 2,400 x 1,080 along with a refresh rate of 90Hz, which OnePlus pioneered last year and will be a staple on its upcoming devices as well. It's HDR10+ capable as well as supports Adobe sRGB and Display P3 colour gamuts.
Quite possible, this is the best display we've seen on a smartphone, with excellent peak brightness and dynamic range as well as colour fidelity. It is able to achieve all of those without any leakage to the adjoining parts, such as scenes of extreme contrast where some of the pixels are running at full brightness while others are off. With a JNCD of 0.4 (Just noticeable colour difference at a level that can't be fathfomed by the human eye), it is "visually indistinguishable from perfect". We weren't even able to see the individual pixels even while trying hard.
Its colour rendition is to die for, with rich detailed shades all around with just the right amount of contrast. If you prefer your visuals to pop even more, shift to the Vivid mode to boost the saturation and contrast further. It trades accuracy for vividness and makes content stand out. It's not meant for everyone for sure, and is likely to make all other displays seem dull and washed out in comparison. The AMOLED construction also brings perfect blacks, and the interface and wallpapers are all thoughtfully designed with tons of dark elements to highlight the display's ability to render inky blacks so beautigully.
High refresh rate displays are an essential characteristic of flagship smartphones in 2020. OnePlus can be attributed with pushing the industry ahead by jumping on the train early and making others look bad. The OnePlus 8 has a refresh rate of 90Hz and the resultant visual experience is just as smooth as you'd expect. The difference between a standard 60Hz panel and one with a higher refresh rate is very noticeable, and powerful phones which can drive them ensure that the distinction is maintained. All animations and transitions all seem designed to take advantage of the extra intermediate frames. You'll notice this as soon as you unlock the phone and the live paper on the home screen comes to life.
This is also the first time that the cheaper OnePlus device sports a curved display. While the masses are split between this decision, there's no debate over how much more immersive the display gets. Imagine a phone with extremely slim bezels on the sides. They look cool but the charm wears off the moment you try to view it off-axis. A curved display ensures that the immersion is maintained. Moreover, it also makes the phone easier to wield and use as the corner points get closer to your thumb. Considering that gestures and swipes are a big part of Android 10 and Material Design, the curves get even more enjoyable. We're also glad to report that there have been close to zero accidental touches owing to shoddy palm-rejection. Edge lighting is also a feature that can be used to simulate a notification LED, but its usefulness is questionable. The aforementioned brightness also helps take care of the glare that curved displays inherently bring.
The debatable choice was the move to a punch-hole notch from the pop-up camera that debuted last year. Some even called it a step in the wrong direction. Objectively speaking, it's preferable to not have moving parts on a device that you are going to abuse and even use under the elements. A punch-hole also brings improved ingress protection. Personally, I also find a camera surrounded by the display on all sides cool, but your opinions may vary. For what it's worth, it is pretty small and is tucked away in the top-left corner to be the least obtrusive.
On paper, the OnePlus 7T offers many of the same specifications with its panel, but a few minutes with the 8 will have you sold on its display. There's really not a lot of phones that consistently retain their characteristics and accuracy regardless of what is being played or the brightness levels.
Audio
Along with stunning visuals, audio is the other half of the immersion equation; but is often overlooked. Thankfully, not with the OnePlus 8. It has dual stereo speakers, with the primary loudspeaker facing downwards and the earpiece acting as the secondary speaker for a stereo output. This is a smart implementation to achieve surround sound without the need of entirely new hardware for the second channel. Playing music aloud was pretty enjoyable as there is very little distortion even at the max volume level. The quality is rich at all levels. Oddly, calls aren't extra loud, because the earpiece is definitely capable of touching those decibel levels.
Comparing them side by side, the 7T has a louder overall output, but doesn't shy away from letting the lower frequencies distort. Interestingly, most of this output was due to the primary speaker, whereas on the OnePlus 8, the output parity was much better.
For the uninitiated, there is no headphone jack on the phone, so Type-C or Bluetooth are your only options.