TechRadar created this content as part of a paid partnership with Incogni. The contents of this article are entirely independent and solely reflect the editorial opinion of TechRadar.
---
PeopleLooker is one of the many websites that gather already public information about a person or company. Doing so makes it easier for someone to learn more about you – and you about them. Like similar sites such as BeenVerified, PeopleLooker makes it somewhat easy to opt out, thereby removing your personal information from the site. Better still, you don't need a PeopleLooker account to make this happen, and the service is free.
When opting out, your information will no longer appear in the search results on the website. It states, however, "different information about you might appear because it can't conclusively be associated with the information you previously opted out – you can opt out this information too. We try to be as transparent as possible about how this works."
Here are the steps to opt out of PeopleLooker and continue your day.
---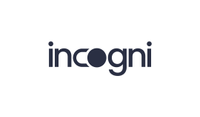 Steps for to opting out of PeopleLooker
Visit the PeopleLooker website and log into your account
Click on the link "Do Not Sell My Information"
You must now search for your record using the online tool
Once you find your record, you'll need to confirm your identity by email
After PeopleLooker confirms your identity, it will remove you from its website search results
Tools and Requirements
You'll need a computer (Windows or Mac), a web browser, and an internet connection to opt out of PeopleLooker. You can also use your mobile device and perform the same steps mentioned below.
Step by step guide
1. Visit the PeopleLooker website
To get started and opt out of PeopleLooker, visit the official website. Use your favorite device and web browser to do so.
2. Click on the important link
On the PeopleLooker website, scroll down until you see the link "Do Not Sell My Information," then click on it. Once you do, you'll be sent to the BeenVerified website to continue.
3. Search for your record and make a request
On this page, add your name and state abbreviation. Then click Search. On the next page, find your record. Therefore, click Proceed to Opt Out at the right of the listing.
If you can't find your name and information, you can use the filter tool on the left side of the page. You can narrow your choices by adding a middle initial, home city, or age range. Click Refine Results, then Proceed to Opt Out at the right of the listing.
On the next page, enter your email in the correct box. Click the I Am Human box and verify as needed. Click Send Verification Email.
Check your email for a message from BeenVerified. Then, click Verified Opt Out in that email.
That's it; BeenVerified (and PeopleLooker) will remove you from its search listings on both sites. It may take up to 24 hours from when you confirm your account through email before your data is released.
FAQs
What can you find out on people finder sites?
PeopleLooker, like other people finder sites, lists publicly available content in one place to make it more accessible. Posted information usually includes someone's name, address, age, and phone number. Other sites also post social media profiles, criminal history, work information, and driving records.
The most robust people finder websites require payment through a monthly or yearly membership. Freebie sites offer limited information, at best. A word of caution: the information contained on these sites isn't always timely or accurate.
What are the most popular people finder sites?
We recommend a few people finder sites, including BeenVerified, Instant Checkmate, Intelius, Truthfinder, and more. In addition, we recommend That's Them, Zabasearch, Whitepages People Search, Peek You, and TinEye among freebie sites.
What information can you find on PeopleLooker?
PeopleLooker provides lots of personal information, more, in fact than most similar products. Besides names and addresses, the site lists someone's addresses, phone numbers, and email addresses. Criminal records, court records, and a relative list are also provided.
Most people who visit PeopleLooker perform background checks, verify someone's identity, and look for basic information about a long-lost friend, co-worker, or relative.
Is PeopleLooker a legitimate site?
Yes, PeopleLooker is a legitimate site. However, like similar products, it's not FCRA compliant. This means organizations can't use PeopleLooker as a consumer reporting site, which it explains online as such, officials can't use the site for employment and tenant screenings, the hiring of household workers, accessing creditworthiness, or finding educational qualifications. You also can't use the site to look into business transactions initiated by an individual customer.
PeopleLooker explains: "If you are doing any of the six aforementioned activities, or anything similar, you must access the information you are seeking via a FCRA-governed Consumer Reporting Agency (CRA), such as Transunion, Equifax and Experian."
For official credit searches, PeopleLooker recommends TransUnion, Equifax, and Experian. For employee queries, use Sterling Infosystems, Integrascan, and SentryLink.
What is FCRA compliance?
The Fair Credit Reporting Act (FCRA) is a U.S. law that governs how consumer reporting agencies, or CRAs, collect, use, and share information about consumers. Besides addressing regulations for these agencies, it gives consumers certain rights when accessing their credit reports.
Final thoughts
If you're looking for someone's personal information for official reasons, you shouldn't use sites like PeopleLooker. Instead, you must use ones that are FCRA-compliant. Regardless, you can still use PeopleLooker and similar sites for other reasons, such as checking out people you meet online while trying to locate old college friends.
We like Instant Checkmate and Intelius best if you're looking for a new people-finder solution. Happy searching.