TechRadar created this content as part of a paid partnership with Incogni. The contents of this article are entirely independent and solely reflect the editorial opinion of TechRadar.
---
Finding information about a person or business is just a few clicks away, thanks to BeenVerified. The website and mobile app offers over 1 billion records, including criminal background information, property transactions, social media profiles, and much more.
If you don't like that your personal information can be found on BeenVerified, you can take steps to opt out. After completing the process, your information will no longer be available on BeenVerified's People Search results.
Steps for to opting out of BeenVerified
Visit the BeenVerified website and log into your account
Click on the link "Do Not Sell My Personal Information."
You must now search for your record using the online tool
Once you find your record, you'll need to confirm your identity by email
After BeenVerified confirms your identity, it will remove you from its website
Tools and Requirements
You'll need a computer (Windows or Mac), web browser, and internet connection to opt out of BeenVerified. You can also use your mobile device.
---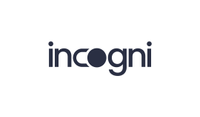 Step by step guide
1. Visit the BeenVerified website
To get started and opt out of BeenVerified, visit the official website. Use your favorite device and web browser to do so.
2. Click on the important link
On the BeenVerified website, scroll down until you see the link, "Do Not Sell My Personal Information," then click on it.
3. Search for your record and make a request
Add your first and last names to the correct boxes on this page. Next, add your state's abbreviation using the pull-down menu. Then click Search. On the next page, find your record. Finally, click Proceed to Opt Out to the right of the listing.
If you can't find your listing, you can use the filter tool on the left side of the page. Among the choices are to add a middle initial, home city, or age range. Click Refine Results. Click Proceed to Opt Out to the right of the listing.
On the next page, enter your email in the correct box. Click the I Am Human box and verify, as needed. Click Send Verification Email.
Check your email for a message from BeenVerified. Click Verified Opt Out in that email.
That's it; BeenVerified will remove you from its search listings.
FAQs
What can you find out on people finder sites?
Sites like BeenVerified are helpful when you need information about someone. These sites typically combine already public information about someone and list it in one place where it's easier (and quicker) to digest. The information posted usually includes someone's demographics, including name, address, age, and phone number. Depending on the site, criminal history, social media profiles, work history, and driving records are also available.
A few people's finder sites are free, although most require paying a fee. Not surprisingly, the "best" sites typically charge a monthly or yearly membership fee. Although people finder sites can be helpful, they should be taken with a word of caution. Some of the information can be outdated or inaccurate. It would be best if you also spent the time to read a site's privacy policy and terms of service.
What are the best people finder sites?
TechRadar regularly updates our list of the best people finder sites. Our favorite paid sites include BeenVerified, Instant Checkmate, Intelius, Truthfinder, and more. In addition, we recommend That's Them, Zabasearch, Whitepages People Search, Peek You, and TinEye among freebie sites.
What information does BeenVerified provide?
From the same company behind US Search and Instant Checkmate, BeenVerified was founded in 2007 and included various data points. These include name, address, phone number, vehicle details, and more. With access to billions of records, it claims to have helped over a million customers.
In our BeenVerified review, we positively noted its many input data options, including unclaimed property searches, social media handle searches, and securing a three-month subscription for a discount. However, we were less thrilled about its somewhat annoying paywall restriction that shows up before search results, the inability to purchase a single report, and the tricky cancelation process. We also criticized its less-than-upfront pricing.
Can you really disappear online?
Unfortunately, you can't disappear entirely online. However, you can take steps to make it less likely someone will find you online. You can use a private email address or fake name online, delete your current social media accounts, and be more careful with the information you post online. Using a VPN to hide your home's IP address is also recommended. Beyond these options, it's tough to disappear digitally. Besides, many of our day-to-day activities make it even less likely. Using a bank account or credit card posts information online that hackers can steal in a security leak.
Can you remove yourself from the internet for free?
Tools like BeenVerified can remove your name and other information from individual people-finding sites. These opt-out tools don't require signing up for a free membership. Most of the other recommended steps you can take to remove personal information online are also free. These include but aren't limited to closing accounts you no longer need, using a VPN, avoiding public Wi-Fi, updating privacy settings, and more.
Final thoughts
BeenVerified is one of the best people-finder websites. Unlike some competitors, BeenVerified makes it very easy to remove your personal data from its site. You only need an internet connection and a web browser to get started. Once your request is submitted, BeenVerified will contact its third parties, removing you from their lists.
If you're looking for a new people-finder solution, consider our favorites, Instant Checkmate and Intelius.