6 upgrades coming to your Apple Watch with watchOS 10
All the Apple Watch and watchOS 10 news, as it happened from WWDC 2023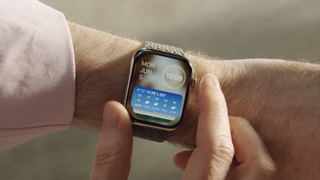 (Image credit: Apple)
It's official: watchOS 10 is coming to the best Apple Watch models this year. Announced at WWDC 2023, it's a big update, providing instant access to a lot of your most-used tools without having to trawl through the old watchOS's honeycomb of apps and complications, and will certainly change the way we use the Watch as we know it. Helpfully, it didn't list which Apple Watch models, if any, would be excluded from the update, so we have to assume watchOS 10 will be available on Apple Watch 4 and younger, just as watchOS 9 is.
Here are the six key things coming in watchOS 10 – check out our WWDC liveblog for the full rundown on other announcements, including the Apple Vision Pro headset, AirPods upgrades and iOS 17.
1. Widgets
Apple has revamped and improved its old Glances system into all-new widgets, which sit at the forefront of the watchOS 10 design ethos. The aim is to allow you to open up your watch and use it instantly by scrolling through your favorite widgets with the Digital Crown rather than picking through the polka-dot Where's Waldo? cloud of apps.
Widgets enable you to access some of your most-often functionalities such as weather (which got a big redesign), workout metrics, stock tickers, timers and more. The timer, for example, can be activated via the Complications widget with a simple press of the crown, and then you can check the timer simply by scrolling up from your watch face.
2. Revamped home and lock screen
Of course, if you're seeing all these personalized widgets as soon as you open the watch, it's going to be a very different-looking home screen. You can have the Portraits watch face loaded up and simply turn the Digital Crown to flip straight into the widgets.
The home screen uses machine learning to show you relevant information at the right time of day. Early in the morning? You get meetings and weather information, while later on, you'll be served other (unspecified) information, probably a traffic report or something similar. Something like a timer will jump to the top of the list when it's active.
3. Two new watch faces
A pair of new watch faces have been added to watchOS 10. Palate watch faces offer beautiful pastel tones that shift as the time moves throughout the day. However, our most excitement is reserved for the second new face – Snoopy and Woodstock!
The pair of famous cartoon characters are animated and play off what's happening around you, gathering information from the weather and activity apps. For example, if you're working out, Snoopy and Woodstock will be animated to be exercising with you, while if it's raining, they may be sporting umbrellas.
4. new workout features
A redesigned activity app plays host to a bevy of new features here, including redesigned trophy case and full-screen views for different aspects of the movement rings.
Cycling is the individual activity that has arguably got the biggest overhaul, with Bluetooth input from cycling computers enabling you to add Cadence and Power to your metrics. If you do so, Apple Watch will estimate your Functional Threshold Power, or FTP, creating five Power Zones that operate like heart rate zones. The Apple Watch can also turn a paired iPhone into a live activity HUD, so you can attach the watch to your bike frame or handlebars and get an indication of how you're doing at a glance.
Hiking also got an overhaul, with the compass automatically generating emergency waypoints, including the last place you got reception – a Cellular Waypoint. A three-dimensional view of the compass also shows you elevations, and in the US, a new topographic map – seemingly without the need for GPX files – can also be used with the hiking app. Combined with the Apple Watch Ultra, this is going to be an outdoor beast.
5. Mental Health
New functionality in the mindfulness app is designed to help you identify your feelings and journal your thoughts, through a simple sliding scale of unpleasantness-to-pleasantness, adding additional notes and tags to dictate exactly what's making you feel this way – you'll be able to compare it to other data in the health app, so you could see how not having enough sleep or not getting exercise changes your mental health.
Standardized assessments used in clinics can add more information and will let you know if you should talk to someone. Helpful articles and features also round out these "screening tools and resources".
6. Daylight Sensitivity
Apple is concerned about children developing myopia, or near-sightedness, and says that it's less likely to develop if children spend at least 80 minutes or more in daylight. Apple Watch can now measure the time spent outside using the ambient light sensor, and parents can monitor it in the Health app. It comes as Screen Distance is being used across other devices to help people avoid holding their iPhones and iPads too close, which can be another cause of issues while children are developing, apparently.
Sign up to receive daily breaking news, reviews, opinion, analysis, deals and more from the world of tech.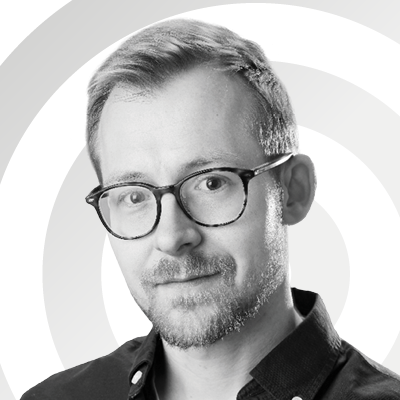 Fitness, Wellness, and Wearables Editor
Matt is TechRadar's expert on all things fitness, wellness and wearable tech. A former staffer at Men's Health, he holds a Master's Degree in journalism from Cardiff and has written for brands like Runner's World, Women's Health, Men's Fitness, LiveScience and Fit&Well on everything fitness tech, exercise, nutrition and mental wellbeing.
Matt's a keen runner, ex-kickboxer, not averse to the odd yoga flow, and insists everyone should stretch every morning. When he's not training or writing about health and fitness, he can be found reading doorstop-thick fantasy books with lots of fictional maps in them.