5 (more) upgrades we want to see from the Apple TV 4K
Making the best streamer even better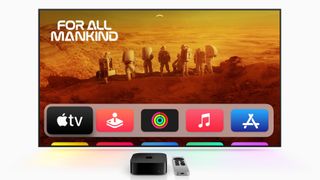 (Image credit: Apple)
With WWDC 2023 happening in early June, we created a list of 6 Apple TV 4K upgrades we need to see at Apple's annual developer conference. And while our list was mainly targeted at the forthcoming tvOS 17 update, we received plenty of feedback from Apple TV 4K fans telling us about all manner of changes they would like to see made to the company''s streamer.
There are good reasons why the Apple TV 4K has so many fans, and why it tops our list of the best streaming devices. Mainly, it has a clean, well organized interface that's easy to navigate and isn't cluttered with ads. It's true that Apple does promote certain shows from its Apple TV Plus service, but that's balanced on the main menu screen with plenty of suggested content from other services that are relevant to your recent viewing history.
The Apple TV 4K is also well regarded for its video performance. Both the Dolby Vision and HDR10+ formats are supported, and a 'match frame rate' feature ensures that the streamer's output exactly (you guessed it) matches the frame rate of the source, be it 4K at 24 frames per second, 60 frames per second, or even integer frame rates. There's also now support for QMS (Quick Media Switching), a feature that automatically switches between different frame rates without blanking out the screen.
But at $129 / £149 / AU$219, the Apple TV 4K is undoubtedly expensive for a streamer, which is why its fans, us included, have such high expectations for it. What follows is a list of additional Apple TV 4K upgrades we'd like to see, and it's one that we've compiled with the help of you, our readers.
1. A Find My remote control feature
A great perk for owners of multiple Apple products is the company's Find My feature, which lets you track the location of misplaced devices using the Find My app. We can't even say how many times we've used Find My to track a lost Apple Watch with an iPhone, or a lost iPhone with an Apple Watch. And we've frequently used the feature to track misplaced AirPods Pro 2 earbuds. Is there any reason why the same can't be extended to the Apple TV remote control, another device with a high probability of being misplaced?
We've previously railed about this omission, and will continue to do so until Apple implements it. After all, the ultrawide-band tech used in Apple AirTag was easily migrated to the AirPods Pro 2. Why can't it exist in the Apple TV 4K remote so we can make it emit a beeping noise when lost using the Find My app on our phones? Even better, Apple can add a far-field mic to the Apple TV 4K similar to the one found in the Amazon Fire TV Cube, so we can make a hands-free request of Siri to help find it.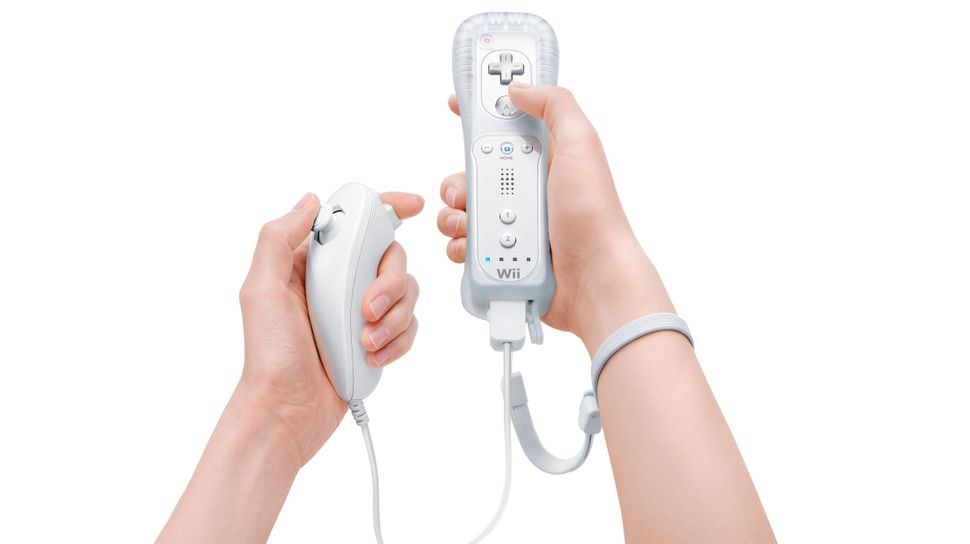 2. Gyroscope remote control
Gaming is great using the Apple Arcade app on Apple TV 4K, which supports third-party Bluetooth controllers like the ones bundled with PlayStation and and Xbox consoles. Apple's last major tvOS update, tvOS 16, also extended support to additional controllers, including the one used by the Nintendo Switch.
The Apple TV 4K's Siri remote can also be used to play Apple Arcade games, of course, but it's not nearly as good an experience as using a purpose-built controller. What if Apple changed that by adding a gyroscope to its remote to turn it into a Nintendo Wii-style Wiimote? Doing so would extend the options available to Apple Arcade game developers, and it would also provide a nostalgia kick for fans of the old Nintendo Wii console (Just Dance, anybody?).
3. Apple TV FAST Channel
FAST (free ad-supported streaming TV) channels are a rapidly growing segment of the streaming ecosystem, with platforms like Roku (The Roku Channel), Amazon Prime Video (FreeVee) and most smart TVs offering a portal for viewing free shows and movies, with the selections organized in a familiar cable or satellite TV-style grid.
There are plenty of FAST apps available – Tubi and Pluto TV are two of the most popular ones – and Apple TV 4K has them available for download in its app store. But what if the Apple TV 4K had its own FAST streaming service? While we're not really fans of ad-supported TV, there are plenty of people who understandably appreciate being able to access a huge amount of programming for free, and these viewers would be well-served by a tvOS-level implementation. Perhaps one that also took advantage of the next-gen ATSC 3.0 digital TV broadcasting standard in the US, which has IP support for network streaming? We're not exactly sure how that would play out, but we do know that Apple could make it interesting.
4. High-res audio support
One thing that makes Apple Music one of the best music streaming services is its support for up to 24-bit/192kHz high-res audio. Not all albums and tracks are available in high-res format, but there's enough there to make even serious audiophiles consider taking a test bite of Apple Music.
But there's a problem with Apple Music high-res and the Apple TV 4K: the audio resolution of the streamer's HDMI output tops out at 24-bit/48kHz. Is that a limitation of HDMI? Absolutely not. The Apple TV 4K's HDMI 2.1 port supports 24-bit/192kHz high-res audio, and so does the ALAC (Apple Lossless Audio Codec) format used by Apple Music for streaming.
The company is at least consistent in throttling the audio output across its devices – the built-in digital-to-analog converter (DAC) in iPhones and iPads also limit resolution to 48kHz, forcing you to use an external DAC to hear higher-res streams. But we would still like to a see an exception made for the Apple TV 4K, which is the device most likely to be used in a living room attached to a system with fancy speakers that would sound great playing music in high-res.
5. Ultra-widescreen interface option
High-definition and 4K TVs have a widescreen 16:9 aspect ratio, which exactly matches the shape of the programming transmitted by TV service providers. A fair number of movies have an ultra-wide 21:9 aspect ratio, however, which is the reason why you see black bars at the top and bottom of the screen when you watch them on your 16:9 TV.
While we've made the case for TV makers to sell ultra-widescreen sets, there's almost zero likelihood that will happen in the near future. If you're a projector enthusiast, however, you can circumvent the dominance of the 16:9 screen-shape via two methods: 1) attaching an anamorphic lens, and 2) using a projector's automatic zoom mode, both of which will let you beam ultra-wide movies with no black bars to a 21:9 aspect ratio projection screen.
What does this have to do with the Apple TV 4K? If you happen to be using a projection screen with a 21:9 aspect ratio, you're going to want your streaming device's interface to fill the entire screen area, and with a 21:9 aspect ratio display option, the Apple TV 4K could do just that.
What other Apple TV 4K upgrade requests have we heard? Google Photos support for people who use that company's app for viewing and archiving their photos is one, though other streaming platforms like Roku and Amazon Fire TV also don't offer a Google Photos app.
Here are other things Apple TV 4K users want: the Safari web browser; a feature that lets you watch movies together with other people remotely; Bluetooth keyboard support for YouTube; and 4K 120Hz video output. Will Apple be adding those features, either via tvOS 17 or in a future streaming box? It's impossible to say with Apple, a company that only tells you what it's doing after it's done, but when we hear any news, we'll certainly let you know.
Sign up to receive daily breaking news, reviews, opinion, analysis, deals and more from the world of tech.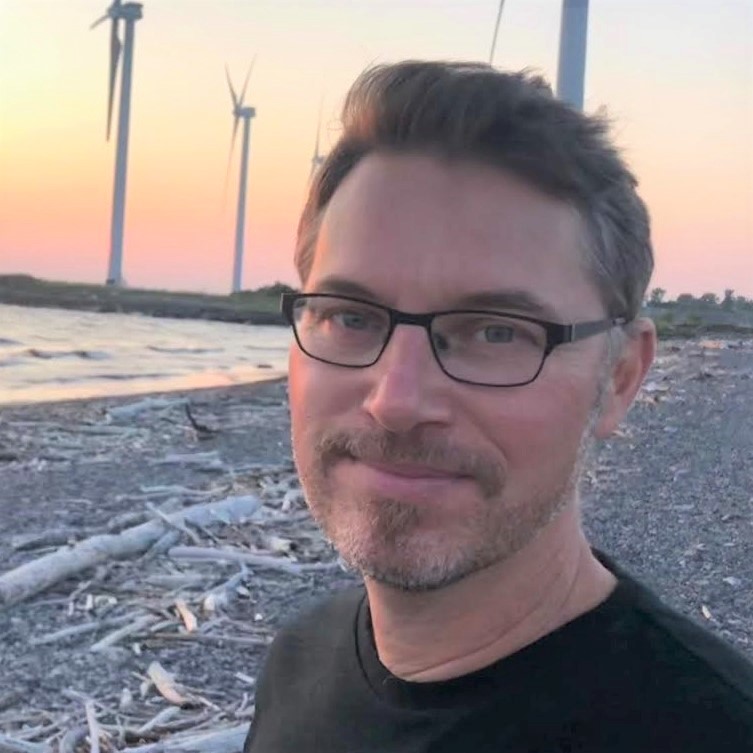 Senior Editor Home Entertainment, US
Al Griffin has been writing about and reviewing A/V tech since the days LaserDiscs roamed the earth, and was previously the editor of Sound & Vision magazine.
When not reviewing the latest and greatest gear or watching movies at home, he can usually be found out and about on a bike.