Black Friday record player deals bring offers on Audio-Technica and more turntables
Deals
Contributions from
published
Vinyl playback on the cheap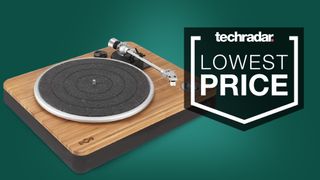 (Image credit: House of Marley)
The best turntables are an obvious choice for Black Friday shopping since they, like other audio gear such as headphones and wireless speakers, typically get juicy deals during the holiday season. Whether you're looking to score a record player for yourself or to buy an inexpensive one as a gift for a family member or friend, this is a good time to be investing in the vinyl future.
Black Friday deals are well underway, and record players are among the offerings, with entry-level turntables available for as low as $149 or £119 or even less. The sky's the limit when it comes to more advanced models, but there are plenty of great options in the under-$500 / £500 range to satisfy the vinyl-curious and vinyl collector alike.
We've rounded up a few great inexpensive turntable options below just to demonstrate what's happening out there in the Black Friday sales whirlwind. Make a point of checking out our best turntables guide to get a sense of the full range of record players available to music fans, but this list should get you started.
Today's best US Black Friday record player deals
Today's best UK Black Friday record player deals
What things should you be looking for in a record player aside from a low price? Most models are either direct-drive, with a motor beneath the platter that's directly attached causing it to spin; or belt-driven, with a rubber belt attached to a motor that wraps around the edges of the platter to create the spinning action. Both types can deliver great sound, so there's no real reason to fret about which type to buy.
If you want to keep things basic, look for a turntable with a built-in phono stage. This amplifies the low-level signal coming from the player's cartridge, applies EQ, and routes it directly to an external amplifier or receiver. Some receivers and integrated amplifiers have a phono preamp, however, so if you have one of those, you won't need that feature built into the record player.
Another feature to look for is a Bluetooth output that can send a signal wirelessly to Bluetooth speakers or headphones. We've even seen the first model come out that can work with Sonos speakers, the Victrola Steam Carbon, but even with $100 off in this Black Friday deal, at $699 it's still a pricier option than most.
More Black Friday deals
Sign up to receive daily breaking news, reviews, opinion, analysis, deals and more from the world of tech.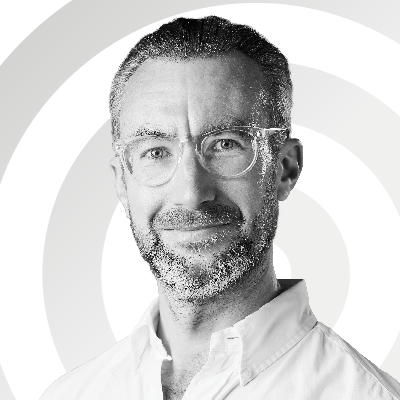 Managing Editor, Entertainment
Matt is TechRadar's Managing Editor for Entertainment, meaning he's in charge of persuading our team of writers and reviewers to watch the latest TV shows and movies on gorgeous TVs and listen to fantastic speakers and headphones. It's a tough task, as you can imagine. Matt has over a decade of experience in tech publishing, and previously ran the TV & audio coverage for our colleagues at T3.com, and before that he edited T3 magazine. During his career, he's also contributed to places as varied as Creative Bloq, PC Gamer, PetsRadar, MacLife, and Edge. TV and movie nerdism is his speciality, and he goes to the cinema three times a week. He's always happy to explain the virtues of Dolby Vision over a drink, but he might need to use props, like he's explaining the offside rule.