Amazon Prime scams are on the rise - here are 4 ways to avoid them
How to keep your account and payment details safe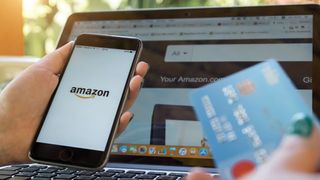 (Image credit: Worawee Meepian / Shutterstock)
Amazon has sent a message to its Prime subscribers warning that there has been a recent increase in scams attempting to obtain a user's login credentials and bank account details.
According to Amazon, scammers are using texts, emails and phone calls that state your account will be suspended or deleted unless you verify your details and accept a large membership fee. You are then told to verbally confirm your email, password and payment information or enter these details on a fake site in order to 'reinstate' your Amazon Prime account. None of this is legitimate and is a scam in order to acquire your personal details and banking information.
Amazon states in the scam warning email sent to Prime members that it will never ask for your account password or sensitive personal details over the phone or on a website outside of the official Amazon URLs (so that's amazon.com, amazon.co.uk, etc).
So, if you're an Amazon account holder and receive a text, email or phone call that asks you to follow these steps you should ignore it and report it as spam through your email client and the Amazon Message Centre.
Tips to identify and avoid these Amazon scams
If you think you have been targeted by this scam or think there's a chance you will be in the future, we've shared some advice from Amazon as well as a few of our own useful tips in order to identify and avoid it.
1. Only trust Amazon-owned channels
Always use the official Amazon app or website when seeking customer service or making changes to your account. If you are redirected away from the usual Amazon sources or asked to use a third-party site then back out immediately as your details are not safe. This also applies when asked to pay over the phone, as Amazon states it will never ask you to provide payment details or supply gift cards to pay for products or services over the phone.
2. Verify links before you act
Legitimate Amazon sites contain "amazon.com" as part of the URL or will look like "amazon.co.uk/support". Some false sites may try to disguise their identity by replacing letters with similar characters or adding extra elements to the main URL. If you're unsure about a link and need help with your Amazon account then the safest option is to navigate to the website directly.
3. Be cautious if you're being rushed
Scammers like to create a sense of false urgency to persuade you that what they're asking for needs to be done quickly or you risk losing your account. If you feel you are being rushed into providing information or making a decision then take a moment to step back and assess the situation. If you have any doubts, end the communication there and reach out through official channels to verify your account status.
4. Set up two-factor authentication
Under the login and security options of your Amazon account, you can choose to add two-step authentication. With this activated, you get sent a code via email, text or through an authenticator app on your phone every time a new login is attempted. This code must then be entered online or you cannot complete logging in to your account. It's a good way to deter scammers and third parties from accessing your account even if they acquire your password through other illegitimate means.
For more general information and advice you can read our larger feature on email scams and phishing which contains even more ways to protect yourself against cyber criminals. We've also got some tips on how to spot fake Amazon reviews so you can make better buying decisions when shopping online.
Get daily insight, inspiration and deals in your inbox
Get the hottest deals available in your inbox plus news, reviews, opinion, analysis and more from the TechRadar team.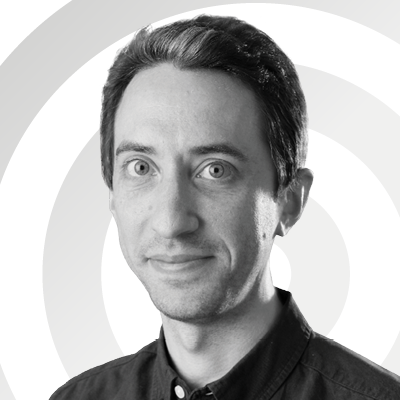 James Pickard is a Deals Editor at TechRadar. After many years of scouring the net for the cheapest games and tech for his own personal use, he decided to make it his job to share those bargains with you. James also has over five years of experience covering some of the biggest sales events of the year at Eurogamer and VG247, including Black Friday, Cyber Monday and Amazon Prime Day. When not deals hunting, James can be found on the PS5, watching a classic film noir or cheering on the Tampa Bay Buccaneers.