The Obsbot Tiny 2 is, without a doubt, one of the smartest, cleanest and most travel-friendly webcams I've ever tested. It's also one of the most premium. This tiny webcam delivers in almost every aspect and comes with a plethora of wonderful features, but, sadly, not everyone can afford it.
Pros
+

Lots of great unique features

+

Comes in a small, travel-friendly package

+

Smooth and on-point tracking

+

Sharp clean visuals
Cons
-

Dynamic range could be wider

-

Auto-focus not the fastest

-

Mic makes you sound harsh

-

Expensive
Why you can trust TechRadar We spend hours testing every product or service we review, so you can be sure you're buying the best. Find out more about how we test.
Obsbot Tiny 2: Two-minute review
If you want to see what a webcam of the future looks like, take a peek at the Obsbot Tiny 2. This webcam packs a serious punch, not just in performance but also – or more accurately, especially – in advanced features you won't see elsewhere, making it the best webcam to buy right now.
If you have the money for it, that is.
But that's how it's always worked, right? With great features comes an even greater price tag, and in the case of this aptly-named webcam (it really is tiny at just 47 x 44 x 62.02 mm), that means more than $300 / £250, which feels like a punch in the gut if you're itching to get it.
At least your wallet can rest in peace knowing it wasn't "unalived" for nothing because you get a whole lotta bang for your buck here.
Even in its design, you can already tell that this is no ordinary webcam. Touting an elegant, lightweight and pocket-friendly design, the Obsbot Tiny 2 looks and feels solidly built and premium. Made of magnesium alloy that feels luxurious to the touch, it's clear that Obsbot spared no expense in building it.
Image 1 of 3
Of course, being a premium piece of kit, you wouldn't want to just toss this in your pocket or backpack, which is why Obsbot provides a robust case to protect it while you're gallivanting around Asia or something. And you should protect it. After all, the camera is mounted on a gimbal, and you wouldn't want anything heavy breaking it off the axis. That would then ruin the purpose of the whole webcam.
While it has a lot of features that most webcams on the market only wish they had, it's got all the requisite ones too. A small light indicator up front lets you know which mode it's in or if the gesture controls are working properly. There's a female tripod thread on the underside of the gimbal and a USB-C port for connecting the webcam to your PC or laptop.
Naturally, it comes with a mount for your monitor. The cool thing about this mount, however, is that it's magnetic, so the webcam just snaps onto it in a fraction of a second for convenience. If you want a bit more versatility, you can get extra accessories like a tripod, a remote control, and even a mic – for an extra cost, of course.
Where the Obsbot Tiny 2 really shines is in its feature set, a list that is pretty long for a webcam. The coolest of those features is its Dynamic Gesture Control, which has apparently been improved from its previous version. There are three gestures currently available – I'm really hoping Obsbot will add more with the firmware update – which can trigger the camera's zoom, dynamic zoom, and subject tracking. It's very responsive and works incredibly well, although you might have to practice a little before you get those gestures down.
Speaking of subject tracking, the AI Tracking with Auto Zoom is also incredibly responsive and works smoothly, thanks in large part to that built-in gimbal.
Tiny 2 also comes with Voice Control, which has nine different commands, letting you do things like wake the webcam, put it to sleep, adjust zoom, turn subject tracking on and off, and switch from one reset position to another. This, too, works beautifully, and you need not raise your voice for the webcam to hear your commands.
These three features can be used without having to download the Obsbot Webcam app, but if you do fancy expanding the webcam's features, installing the app will let you do exactly that. With it, you can do things like change modes, manually adjust the view, change the field of view, and play with the exposure settings.
Then there's Beauty Mode, which allows you to apply retouching effects and beauty filters, enabling you to do things like smoothing your skin, brightening your eyes, and even changing your body shape. Now, I don't advocate for drastically changing one's appearance on screen and in photos, as that's one of the reasons we get body image disorders, but, if you need to make some minor adjustments to look your best on camera, go for it. We all use filters; there's no judgment.
Bear in mind, though, that you have to turn on the Virtual Camera setting in the Obsbot Webcam app and then select the 'virtual camera' option as your webcam in whatever video app you're using for these beauty effects to reflect in your feed or footage. Plus, the app has to remain open for it to work.
Though its sensor and aperture aren't quite as big as that on the Razer Kiyo Pro Ultra, it does have a slightly bigger sensor than the Elgato Facecam Pro. On paper, that means it should offer a wider dynamic range than the latter as better noise handling.
Sadly, overblown highlights and dark shadows are not uncommon on the Obsbot Tiny 2 because its dynamic range is not quite as wide. Not that there are considerable details lost, especially if you're in a well- and evenly-lit room, but it's still worth mentioning in case you're planning to set up somewhere with uneven lighting or where it's really dark. If you want to recover some of the details lost or maybe have a more creative exposure, you can adjust that, plus contrast, saturation, sharpness, hue, and white balance on the app as well – but only to a degree.
In addition, its autofocus can sometimes be iffy. Most of the time, it's reliable and responsive, but it has moments of sluggishness.
And since I'm on the subject, something is going on with the mic. During testing, there was no difference in volume, no matter how much I adjusted it. Plus, while I come out sounding audible, my voice does sound a little distorted and harsh. There's also a lot of sibilance.
That said, there's a lot to love about its performance. Again, its AI Tracking and Auto Zoom work smoothly and are very responsive. More importantly, the picture quality is fantastic, especially in 4K – it's sharp with fine grain or noise and good contrast. It also comes with what Obsbot calls PixGain HDR, which captures two images in the two native ISOs separately but simultaneously, then combines them to reduce motion blur, resulting in crisper picture quality.
Overall, you're still getting great footage with this webcam – more than good enough for your business meetings or streaming content. That's especially true with its suite of extra features that help you have more professional-looking videos.
Obsbot Tiny 2: Price & availability
How much does it cost? $329 / £269 / AU$519
When is it available? Available now
Where can you get it? Available in the US, the UK, and Australia
At $329 / £269 / AU$519, the Obsbot Tiny 2 is expensive. How expensive exactly? It's more expensive than the Razer Kiyo Pro Ultra, which outside of the Tiny 2 is the best webcam on the market if money is no object. It's more expensive than the Elgato Facecam Pro, a premium option known for being the world's first webcam that shoots in 4K at 60fps.
The Tiny 2 is outmatched by these two in dynamic range, autofocus, and, in the case of the Facecam Pro, 4K frame rate. However, it's superior in terms of smart features. The question is, which aspects of a webcam are more important to you? And, is it worth that sizable hole in your wallet if it's the latter?
Personally, I would say no, based on my daily webcam usage. But, if I had deeper pockets, I would probably buy it just to get all those wonderful features.
Obsbot Tiny 2: Specs
Swipe to scroll horizontally
| | |
| --- | --- |
| Supported resolutions: | 4000 x 3000 / 4K @ 30fps, 1440p / 1080p @ 60fps |
| Sensor: | 1/1.5'' CMOS |
| Lens: | Not specified |
| Focus range: | 10cm to ∞ |
| Aperture: | f/1.9 |
| Focal length: | 26mm |
Should you buy the Obsbot Tiny 2?
Swipe to scroll horizontally
Obsbot Tiny 2 report card

| | | |
| --- | --- | --- |
| Value | The Obsbot Tiny 2 is a fantastic webcam that charges a premium for its suite of special features. This isn't the best value camera for most people. | 3.5 / 5 |
| Design | With a sleek, pocket-friendly design, its own two-axis gimbal, a robust build, and lots of special features like AI tracking, beauty filters, and voice and gesture recognition, this is one of the best designed webcams on the market. | 5 / 5 |
| Performance | I wish that its dynamic range was wider, its autofocus was faster, and its mic was better sounding. | 4.8 / 5 |
| Avarage rating | They say good things come in small packages. The Obsbot Tiny 2 is the exemplification of that. | 4.5 / 5 |
Buy it if...
You have more money than you know what to do with
The Obsbot Tiny 2 is expensive, even for a premium webcam. If you have the money, though, you're getting a lot of bang for your buck.
You want to look best during business meetings
Want to look your best during client meetings, board presentations, and other business-related video calls? This will make that effortless.
You're a streamer or a content creator making bank
Streamers and content creators who can make the most of this webcam's features will get their money's worth.
Don't buy it if...
You just want a regular webcam for work or personal use
This might be overkill if all you really need is an ordinary webcam so you can show your face and be heard during video meetings at work or calls with loved ones.
You're kinda, sorta broke
If your budget is under $100 / £100, forget about it.
Obsbot Tiny 2: Also consider
Swipe to scroll horizontally
| | Obsbot Tiny 2 | Razer Kiyo Pro Ultra | Obsbot Meet 4K |
| --- | --- | --- | --- |
| Price: | $329 / £269 / AU$519 | $299.99 / £299.99 / AU$499.95 | $199 / £178 / AU$289 |
| Supported resolutions: | 4000 x 3000 / 4K @ 30fps, 1440p / 1080p @ 60fps | 4K 30FPS / 1440P 30FPS / 1080p @ 60/30/24FPS / 720P @ 60/30 FPS | 4K @ 30fps / 1080p @ 60/30/24/20/15fps |
| Sensor: | 1/1.5'' CMOS | 1/1.2" Sony Starvis CMOS sensor | Sony 1/2.8" sensor |
| Lens: | Not specified | Not specified | Not specified |
| Focus range: | 10cm to ∞ | about 5in to ∞ | Not specified |
| Aperture: | f/1.9 | f/1.7 | f/2.2 |
| Focal length: | 26mm (equivalent) | 8.5mm | Not specified |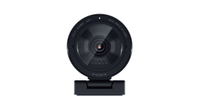 Razer Kiyo Pro Ultra
A slightly less pricey option that's also still a premium purchase, this 4K webcam from Razer has the best dynamic range and auto-focusing system. It also delivers great noise handling and low-light performance.
Read our full Razer Kiyo Pro Ultra review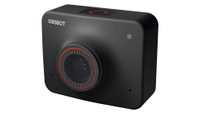 Obsbot Meet 4K
If you want a powerful 4K webcam that's ideal for travel, this other offering from Obsbot is much cheaper. Also, it delivers excellent auto framing and great noise handling. It's got its share of cool features as well.
Read our full Obsbot Meet 4K review
How I tested the Obsbot Tiny 2
I spent a couple of weeks testing the Tiny 2
I used the webcam for my daily work meetings
I tested its general performance as well as its special features
Spending at least two weeks with the Obsbot Tiny 2, I used it as my main webcam for daily work video calls, testing its picture quality and slew of extra features during those calls to see how well they worked.
Of course, I also spent some time experimenting with those features, using the Obsbot Webcam app to play around with the gimbal as well as the camera's exposure and the beauty filters.
I've been reviewing webcams for TechRadar for a few months now. However, prior to this, I tested and reviewed a lot of DSLRs and mirrorless cameras, giving me extensive experience in cameras. I'm also a film and digital photographer.
First reviewed October 2023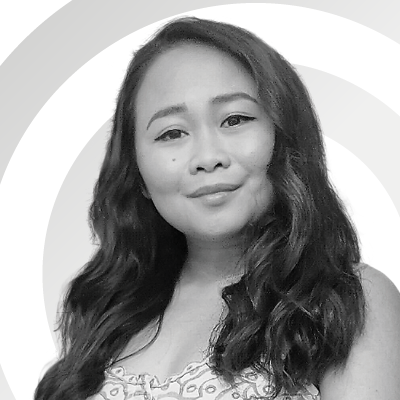 Computing Reviews and Buying Guides Editor
Michelle Rae Uy is the Computing Reviews and Buying Guides Editor here at TechRadar. She's a Los Angeles-based tech, travel and lifestyle writer covering a wide range of topics, from computing to the latest in green commutes to the best hiking trails. She's an ambivert who enjoys communing with nature and traveling for months at a time just as much as watching movies and playing sim games at home. That also means that she has a lot more avenues to explore in terms of understanding how tech can improve the different aspects of our lives.