Dell XPS 13 Plus vs. XPS 13: which Dell laptop is better?
We put Dell's two flagship 13-inch laptops head-to-head
CPU: Intel Core i5-1230U
Graphics: Intel Iris Xe
RAM: 16GB LPDDR5
Screen: 13.4 FHD+ (1920 x 1200) InfinityEdge, Non-Touch
Storage: 512GB PCIe SSD
Ports: 2 x Thunderbolt 4
Connectivity: Wi-Fi 6E, Bluetooth 5.2
Camera: 720p at 30fps
The Dell XPS 13 hasn't enjoyed a 2023 refresh, so you're only getting a 12th-gen Intel CPU - but that doesn't stop this from being one of the best ultrabooks on the market, thanks to its sleek design, strong productivity performance, and competitive starting price.
For
Great physical aesthetics
Good starting price
Solid performance
Lightweight and portable
Against
Controversial redesign
Lack of physical ports
Webcam isn't great
CPU: Intel Core i5-1340P
Graphics: Intel Iris Xe
RAM: 16GB LPDDR5
Screen: 13.4-inch FHD+ (1920 x 1200) OLED, 60Hz, Touch
Storage: 512GB PCIe SSD
Ports: 2 x Thunderbolt 4
Connectivity: Wi-Fi 6E, Bluetooth 5.2
Camera: 720p at 30fps
The second iteration of the Dell XPS 13 Plus changes very little from the original, but sports an upgraded 13th-gen Intel CPU that can breeze through productivity multitasking with ease. The refined design looks fantastic, but the function touchbar and borderless touchpad present some issues.
For
Sleek and stylish design
Gorgeous OLED touchscreen
Great CPU performance
Slim but robust
Against
Limited port selection
Touchbar and touchpad represent an accessibility issue
Also has a sub-par webcam
If you're looking to buy a compact laptop, there's a good chance that Dell might be your first port of call. The renowned PC hardware company's XPS line of laptops has been on the block for a good while now, frequently snagging spots among the best ultrabooks on the market - and the best laptops in general, for that matter.
For a time, the Dell XPS 13 was almost indisputably the king of 13-inch ultrabooks, its only real competition coming in the form of Apple's 13-inch MacBook Air. However, a controversial redesign in 2022 and the arrival of a separate 'Plus' model from Dell has challenged its dominance in the compact laptop space.
The Dell XPS 13 Plus is essentially a more premium version of the original XPS 13; it's a bit pricier, a bit more stylish, and boasts a touchscreen, but is otherwise pretty similar to the existing model.
But unlike the XPS 13, the Plus variant got a re-up this year with a hardware refresh that included an upgrade to 13th-gen Intel CPUs - while the standard XPS 13 is still only available with 12th-gen chips.
Still, both are seriously good ultrabooks, and in a vacuum I'd feel comfortable recommending the standard XPS 13 to anyone. But which one is truly the better laptop? Let's find out.
Dell XPS 13 vs XPS 13 Plus: Price
Pricing is a clear win for the Dell XPS 13 here - after all, the XPS 13 Plus is marketed as a slightly more premium variant of Dell's classic compact laptop, so the higher price shouldn't be a surprise.
At its launch in 2022, the currently-available XPS 13 had a price of $899 / £854 / AU$1,898, but since it's now over a year old you'll frequently see it selling for less than that. A quick glance at the entry-level configuration available on Dell's own US website shows it selling for a staggeringly cheap $599 at the time of writing.
Meanwhile, the XPS 13 Plus starts at $1,249.00 / £1,198.99 / AU$2,398 - more than double what you'd currently pay for a base-configuration XPS 13 in the States. There are also fewer regional customization options, which is a shame.
Sure, you're getting power with the Plus (the baseline i5 model isn't even available in the US right now), but the XPS 13 still takes it in terms of value for money, especially given that some features - like the disappointing 720p webcam and the dearth of physical ports - are identical across both laptops.
Dell XPS 13 vs XPS 13 Plus: Design and features
This one might come down to a question of taste, since the 2022 redesign of the classic XPS 13 was a divisive one for many fans of the product line. For what it's worth, I think the new XPS 13 design still looks pretty damn fine, and the extreme portability on offer here is hard to argue against.
The XPS 13 Plus focuses heavily on aesthetics, with an entirely flush keyboard, an invisible touchpad, and the function keys replaced by an LED-backlit touchbar. It's an immediately striking design that I praised in my review.
Unfortunately, while the keyboard felt nice for me to use, the lack of proper function keys and the edgeless touchpad are pretty serious accessibility issues for visually impaired users. I personally didn't like that there was no physical feedback on your fingertip when you hit the edge of the touchpad, which sometimes led to me swiping inaccurately.
That being said, the Plus does feature a touchscreen (while the regular XPS 13 does not), which makes quickly navigating Windows 11 a lot easier. The screen in general is a lot better on the Plus, a bright OLED panel with colors that really pop. The standard XPS display is no slouch with its 16:10 aspect ratio and FHD+ resolution, but the premium screen on the Plus is a clear winner in that department.
Both laptops suffer badly in terms of port selection, with just a measly pair of Thunderbolt 4 USB-C connectors - not a USB-A or HDMI port in sight. You'll need to invest in a USB-C dock if you want to use multiple peripherals with either of these laptops. And Dell, for heaven's sake - you can't slap a cruddy 720p webcam on a $1,000+ ultrabook. 1080p has to be the norm by now, surely?
Dell XPS 13 vs XPS 13 Plus: Performance
Okay, this round isn't really a fair fight - the XPS 13 Plus can be configured with a powerful Intel Core i7-1360P, which comfortably cruises past the 12th-gen Intel chips available in the regular XPS 13.
In terms of raw performance, the XPS 13 Plus I reviewed beat out its XPS 13 predecessor by around 40-50% on average across a variety of workloads, and was even capable of handling some (very light) gaming. That's not to say that the XPS 13 is a weak laptop - it can still handle office or school productivity workloads with ease - but the Plus is simply the more powerful device.
Of course, it's a far more expensive laptop, and the 2022 XPS 13 we reviewed only packed an Intel Core i5-1230U processor, so bear in mind that the pricier i7 configurations will be a lot closer in performance to the i7-equipped Plus. In terms of bang for your buck, I'd actually argue that the XPS 13 is the better laptop - you can currently pick one up for half the price of an XPS 13 Plus, and it does offer better than half the performance of the newer XPS.
Dell XPS 13 vs XPS 13 Plus: Final verdict
At the end of the day, both of these are among the best Dell laptops out there. It's a very close one, but I'm going to give this fight to the Dell XPS 13 - mainly based on how much cheaper it is than its Plus sibling, despite still offering solid performance and a good physical design.
That being said, at this point the XPS 13 and the XPS 13 Plus have diverged pretty widely, to the point where I have to wonder if comparing them like this is even fair.
The Plus has cemented itself as a premium choice of ultrabook for the discerning professional, flaunting its stylish design that screams 'expensive' and offering some of the best performance you'll find in a super-compact laptop. Meanwhile, the standard XPS 13 is settling into more of a midrange ultrabook role, with its reduced price and slightly older components marking it out as a good choice for students or office workers who want a lightweight Windows laptop that won't break the bank.
So while the overall winner (if we're going purely by category wins) is the Dell XPS 13, the fact is that both of these laptops will be perfect for different people. As for which one is right for you, well... how healthy is your wallet looking?
Get daily insight, inspiration and deals in your inbox
Get the hottest deals available in your inbox plus news, reviews, opinion, analysis and more from the TechRadar team.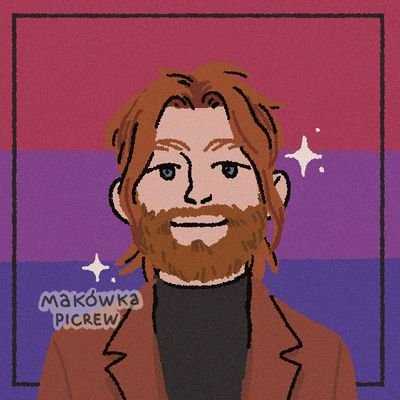 Christian is TechRadar's UK-based Computing Editor. He came to us from Maximum PC magazine, where he fell in love with computer hardware and building PCs. He was a regular fixture amongst our freelance review team before making the jump to TechRadar, and can usually be found drooling over the latest high-end graphics card or gaming laptop before looking at his bank account balance and crying.
Christian is a keen campaigner for LGBTQ+ rights and the owner of a charming rescue dog named Lucy, having adopted her after he beat cancer in 2021. She keeps him fit and healthy through a combination of face-licking and long walks, and only occasionally barks at him to demand treats when he's trying to work from home.