If you are looking for a decent value and natural-looking bird feeder camera, the Green Feathers Bird Feeder Camera Bundle with WiFi Connection is the best option. The camera takes some handiwork to put together, but the wooden construction also makes it easy to modify. As you can add your own hanging feeder, it is great if you want to keep squirrels at bay, but the main downside is that you need access to mains rather than battery power. The camera is a solid little device, but the camera angle isn't as pleasing as other camera feeders, plus the app lacks the AI software to tell you which birds have landed on your feeder.
Pros
+

Looks more natural than other feeders

+

The wooden mount allows you to customize

+

The camera produces a good clear Full HD image
Cons
-

Requires mains power supply

-

Bird feeder swinging in the wind creates motion notifications

-

No AI bird recognition
Why you can trust TechRadar We spend hours testing every product or service we review, so you can be sure you're buying the best. Find out more about how we test.
Two-minute review
Constructed of a simple wooden frame with pre-drilled holes, the Green Feathers Bird Feeder Camera Bundle with WiFi Connection is a great product for those who want to get stuck in with their bird feeder camera. As well as the wooden mounting structure, the kit comprises a camera and plastic shield to protect the camera from the elements and squirrels.
Mounting the camera and the shield is fairly straightforward and would usually only require a screwdriver. However, I found that some pilot holes hadn't been drilled in my wooden holder, so I had to quickly drill my own, which only added a few minutes.
It's simple to mount the camera to the wood and angle it correctly before inserting a MicroSD card and concealing the device behind the plastic protective cover. Then a couple of screws are used to attach it to a wooden shed.
Image 1 of 4
The beauty of the wood construction is that you can get creative with how you mount it by adding more screws. You could even fashion some straps to it and mount from a tree. There's much more freedom in this regard than a plastic mass-produced design.
With the wooden holder screwed to a shed, I added a squirrel-proof bird feeder, which hung from the top of the wooden holder. Again, some customization was needed here as I found that the angled-down view of the camera meant that the bird feeder was very small in the camera image. I simply repositioned the hook that mounts the feeder by screwing it in closer to the camera, and then I used less wire to hang the feeder. This made it closer to the camera and provided a better view of the visiting birds.
One issue with the Green Feathers kit is that it requires a mains power supply. The included power cable for the camera is 3m in length, which also comes supplied with a 10m extension, so there should be plenty of cable for most gardens that have an outdoor plug socket. But it is something to remember, especially if you have any squirrels or mice who want to nibble on a cable.
Green Feathers Bird Feeder Camera Bundle with WiFi Connection Price and release date
Green Feathers Bird Feeder Camera Bundle with WiFi Connection is available now from the Green Feather website and costs £175 (approximately $200 / AU$350). Green Feathers are a UK-based company and ship within the UK for free for orders over £50, but they do ship globally, including to the US for £25 (around $35) and Australia for £44 (around AU$88).
Setting up the Wi-Fi camera was as straightforward as any other security camera, requiring a direct Wi-Fi connection to a smartphone for the initial setup. Then it jumps to a 2.4 GHz Wi-Fi connection. It is worth noting it can't use a 5.0 GHz signal, but this shouldn't be an issue for most people. The 2.4 GHz Wi-Fi signal is more reliable over greater distances, so it is the better one to use, and the Full HD stream doesn't require 5.0 GHz speeds and works perfectly fine. If you find that the footage is stuttering a little, then you can drop the quality down to standard HD 720p definition, but I didn't have any issues that needed me to do this.
The footage is clear and crisp, a little over sharpened, but that is the photographer in me. This isn't a camera to take photos or videos that look beautiful, but more to monitor what birds are visiting your garden; as such, it does the job.
Image 1 of 3
Footage is automatically recorded when motion is detected and saved to a MicroSD card, which can be viewed and monitored from the Green Feathers app. There is also the option of cloud storage from £3 p/m. You can view the footage from the cloud storage and then download it to your phone to share on social media and so on. The app is fairly easy to use and will feel familiar to anyone who has used Ring or Blink cameras. It isn't the slickest in terms of design, but it does the job efficiently.
Unlike some of the other bird feeder cameras and apps we have tested, it doesn't feature any AI bird recognition, so you won't be notified which birds have visited your feeder. In fact, you will be notified every time motion is detected, which can be as much as every minute if you have a hanging feeder and a slight bit of wind.
I turned notifications off numerous times as my phone received alerts every minute with no birds present, only some moving tree branches and a swinging bird feeder. The app needs some motion sensor customization so that you can change how much motion is needed before a notification is set - much like the low, medium and high settings often found on home Wi-Fi security cameras. Motion sensitivity and bird recognition could always be added to the app at some point, so this could be something to look out for.
Green Feathers Bird Feeder Camera Bundle with WiFi Connection video samples
My other issue with the Green Feathers kit is the downward-looking angle of the camera. Compared to the eye-level cameras of other bird feeder cameras, it isn't quite as satisfying as being face-to-face with the birds, rather than as an observer looking down.
Despite some of these issues with the gear, I enjoyed using it and appreciate that you can customize and tweak the mount to make it your own. For those that like gardening and DIY, there is the satisfaction from building, mounting and customizing that you don't get from plastic factory-made bird feeder cameras - just make sure that you have somewhere to plug it in.
Should I buy the Green Feathers Bird Feeder Camera Bundle with WiFi Connection?
Buy it if...
You like a bit of DIY
The fact that there is a very small amount of construction is quite satisfying and makes it possible to think of new ways to customize the Bird Feeder camera mount.
You like a natural finish
Plastic feeders are great if you want something that works straight out the box, but they lack a little natural character and charm and can stick out like a sore thumb if mounting on a tree. The wooden finish of the Green Feathers gear looks far better.
You have squirrels
With the ability to use a squirrel-proof bird feeder, this is the only bird feeder camera I have come across that has prevented squirrels from stealing the bird food.
Don't buy it if...
You don't have access to power
The biggest caveat before purchasing is to be sure that you have somewhere appropriate to plug in the camera. If you don't have anywhere suitable, you'll need to look elsewhere.
You want something that will double up as an outdoor security camera
Whilst theoretically, you get alerts when there is motion, the feeder hangs in front of the camera. As a result, the view of your garden is always obscured, making it useless as a security product.
You want a close-up view of the birds that visit
The downward camera angle isn't as satisfying as the eye-level view offered by other bird feeder cameras.
How I tested the Green Feathers Bird Feeder Camera Bundle with WiFi Connection
A few days, mounted to a shed
Installed a squirrel proof feeder
Adjusted the position of the feeder
Having tested multiple bird feeder cameras recently, the birds and squirrels know where to come for food so within a few hours the feeder was in use. Having checked the position of the camera and how it viewed the feeder, I repositioned the hanging feeder to make the wildlife larger within the frame.
Unlike other cameras, the Green Feathers Bird Feeder Camera Bundle with WiFi Connection requires mains power rather than running off of a battery. I powered it over a large battery pack with a mains power socket tucked away in my shed to protect it from the elements.
The feeder operated in sunshine, wind and rain and had no issues. I was using the Green Feathers app to view and save footage to my iPhone without encountering any issues.
First reviewed August 2023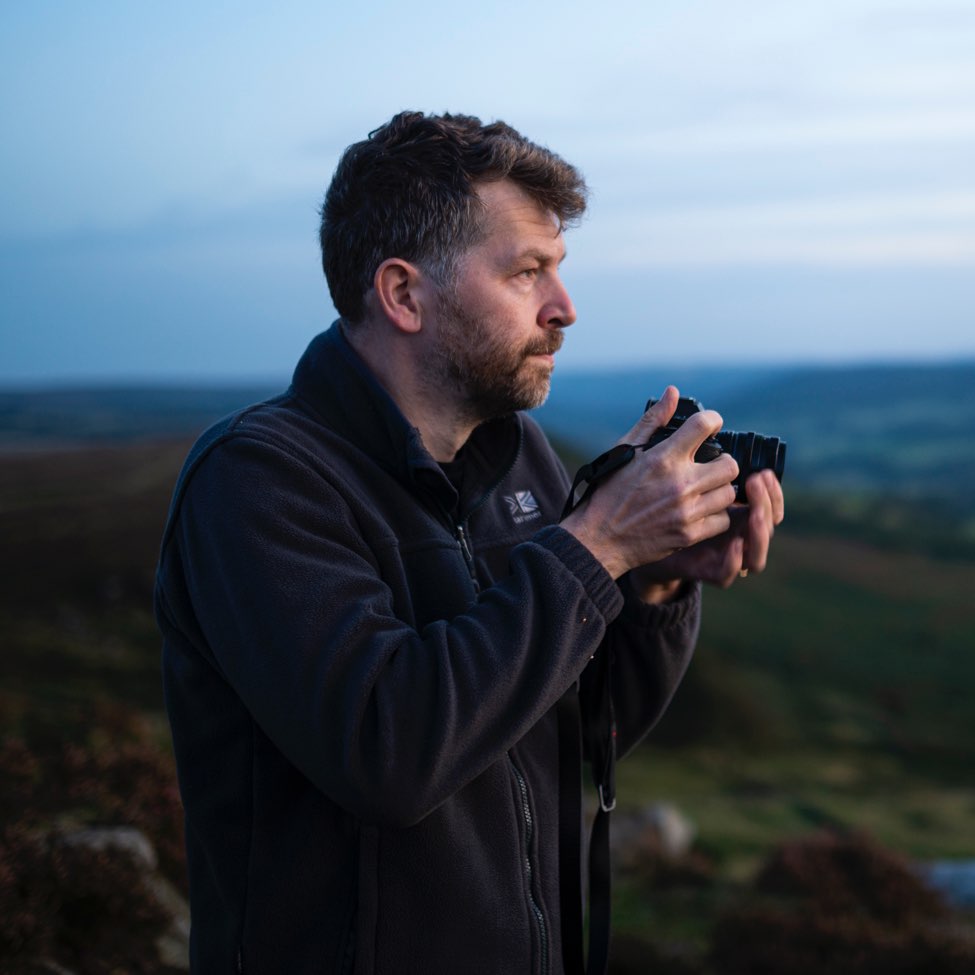 Richard Sibley is a photographer and writer passionate about travel and landscape photography. With over 15 years of experience writing and reviewing in the photo industry, he was formerly Deputy Editor at Amateur Photographer magazine and has had his words and images published in numerous other magazines and websites. Richard combines his love for photography with a deep interest in technology and gadgets. Beyond his professional pursuits, Richard embraces fatherhood and finds solace in gardening, cold plunges, long walks, and listening to podcasts. He is an aspiring minimalist, though the constant lure of new gadgets significantly challenges this ideal.