Formally scoring the low-cost, low-tech Camp Snap is somewhat fruitless. Based on the camera's performance and image quality, we couldn't seriously recommend it. However, every now and then, we need to look beyond what a product can or can't do and instead to what it represents; the Camp Snap's strength is what it doesn't have, and its consequent unadulterated simplicity. It scores better by standing out and not having a screen, and is a fun choice for young families.
Pros
+

Cute looks

+

No screen

+

Point-and-shoot simplicity
Cons
-

Poor image quality

-

Glare from photo counter when using viewfinder

-

Low power LED flash
Why you can trust TechRadar We spend hours testing every product or service we review, so you can be sure you're buying the best. Find out more about how we test.
Two-minute review
I first came across the Camp Snap camera when it popped up on my Instagram feed, and it stopped my mindless scrolling. It wasn't just the dulcet tones of the voice over, or the sunny slice of America filling the screen. This retro-style compact was different, and its biggest selling point is what it lacks… a screen.
Here I was, caught in the screen time act, watching a video about a camera originally created for kids at summer camp with no permitted screen time, who could still use it to take a few snaps of their trip. It might well hope to be one of the best cameras for kids, and in a similar category to the fun Fujifilm Instax Pal, but I think the Camp Snap will attract a much wider audience than just kids.
The retro Camp Snap camera is a clever idea; it's a low-cost, low-tech digital reimagining of the single-use disposable camera. We all need less screen time, plus I think we all need to practice a little patience. And the low-tech Camp Snap is just what we need, because it brings us back to a happier and simpler time. No screen, no instant review of your photos.
It might look like an attractive disposable camera, but instead of film the Camp Snap can store around 2,000 digital 8MP photos on an included TF memory card (that's the same design as a microSD card). The first time you see your photos is when the Camp Snap camera is connected via its USB-C port to upload them to your computer.
It's a bit like the digital version of getting your developed roll of film back from the lab weeks after the event. For me, regularly using the best cameras available today, such delayed gratification feels like a distant memory. There's no film cost, either, which is a godsend in a time where prices have skyrocketed.
In use, the Camp Snap is point-and-shoot, all-auto simplicity for all the family. It's child's play; my three rambunctious kids had no problems operating the camera, and I haven't been protective over this rigid plastic camera at all – the makers label it "drop-proof".
You get a viewfinder, which is pleasant enough though somewhat interfered with by the red glare of the LED photo counter. There's also a built-in LED flash that you can turn on or off and which could benefit from being more powerful (I'd use it for any condition except bright sunlight), a thumb groove on the camera's rear that gives a little hold, plus the USB-C port doubles up to charge the battery. With no power-hungry features, the battery should last several days of moderate use.
The camera is powered up by a long press of the shutter button, followed by an upbeat audible confirmation that you're in business. You also get a shutter noise every time you take a photo – these are fun little features for a kid-friendly camera.
I do need to manage your expectations of the Camp Snap. Image quality is on-par with a single-use disposable film camera from yesteryear; in other words, poor by 2023's standards. The low-cost and tiny 2560 x 1920 pixel image sensor, paired with a moderate wide-angle fixed focus lens, doesn't even come close to the image quality of a modern smartphone and works best in bright light.
With a focus range of around 1m to infinity, I found selfies at arm's length are possible, but anything closer is blurry.
If I were to suggest a couple of design changes, moving the LED photo counter to the side would counter glare when using the viewfinder, plus a loop to attach a wrist strap would be nice.
Camp Snap camera photo samples
Image 1 of 14
Above image quality and features, the Camp Snap frees us up for real connection with what's around us. That's what I want from a camera experience – like the Fujifilm Instax Pal, I've really enjoyed having the Camp Snap around for moments with family and friends, and it's brought me back to a happier and simpler time.
Who knew that a camera's best feature could be something that it doesn't have? The Camp Snap has inspired me to make a habit of folding away the vari-angle screen of my professional mirrorless camera. Basic it may well be, the Camp Snap concept has somehow struck a chord.
Camp Snap: Price and availability
Available in the US and Europe now, the Camp Snap costs $55 / £45 plus shipping costs from the Camp Snap website, and is available with a leather-effect trim in Brown, Aqua, Black, Forest Green, White or Pink. I had the all-black version. The makers of Camp Snap have plans to expand sales beyond Europe and North America, including Australia.
I've also been informed that a second version of the Camp Snap camera is in the pipeline, that addresses a few snags including a loop for a wrist strap, plus there's a 'Pro' version in the pipeline with more features that sounds less appealing to me.
Should I buy the Camp Snap camera?
Buy it if...
You want time away from a screen
The Camp Snap's selling point is what it lacks. Young and old need less time glued to a screen and more time creating, and the Camp Snap delivers.
You're after a simple and low-cost gift for the kids
The Camp Snap is so simple, it's child's play, and play with it children can. Also, at $55 / £45 the Camp Snap camera is a decent gift idea for a young family. Being digital, the running costs are negligible, too, especially compared to film.
Don't buy it if...
You want decent quality pictures
It's simple, the Camp Snap camera is a low-tech product with low-bar image quality.
You want to get creative
As a simple point-and-shoot camera with a fixed focus lens, no color filters and effects or shooting modes, there's no real scope for getting creative with the Camp Snap.
How I tested the Camp Snap camera
I had the Camp Snap in my pocket for several weeks, grabbing quick snaps around family life, across a varied range of scenarios and times of day. My children have had a similar amount of use from the camera and I have enjoyed seeing them give it a spin and using the viewfinder.
First reviewed October 2023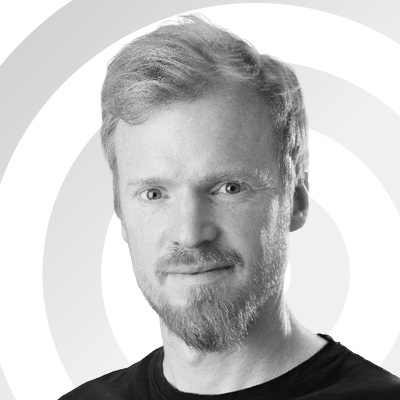 Tim is the Cameras editor at TechRadar. He has enjoyed more than 15 years in the photo video industry with most of those in the world of tech journalism. During his time as Deputy Technical Editor with Amateur Photographer, as a freelancer and consequently editor at Tech Radar, Tim has developed a deeply technical knowledge and practical experience with cameras, educating others through news, reviews and features. He's also worked in video production for Studio 44 with clients including Canon, and volunteers his spare time to consult a non-profit, diverse stories team based in Nairobi. Tim is curious, a keen creative, avid footballer and runner, and moderate flat white drinker who has lived in Kenya and believes we have much to enjoy and learn from each other.