Best screen recorder of 2023
Best
Contributions from
last updated
We've tested out the best screen recorders
Quick menu
1. Best overall
2. Best for Mac
3. Best free
4. Best for small business
5. Best for photos
6. Best on a budget
7. Best for basics
8. Best easy-use
9. Best browser extension
FAQs
How to choose
How we test
The best screen recorders offer image and video capture for what's on your computer monitors.
The Covid-19 Pandemic has caused a surge in video conferencing and webinars in the workplace, making it essential to be able to produce and share screen recordings for training sessions and other reference material.
Many screen recorders are now paying lip-service to the best video editing software with their feature-sets. Quality production value is now easier than ever to get right, allowing you to produce informative material without worrying about the technical side.
Screen recorders are standout choices for simple piece-to-camera content such as workplace announcements, but are also capable of cutting and exporting YouTube videos, and outputting live streams to larger audiences.
To help you find the right software solution for your needs, we've picked out the best screen recorders across Windows, Mac, and Linux, reviewing user interface, experience, accessibility to newcomers, and value for money.
And if you'd like to do some testing of your own, we've listed the best free screen recorders, too.
Best screen recorder overall
Record your screen and edit the videos
Specifications
Operating system:
Windows, macOS
Reasons to buy
+
Simple to use
+
Packed with video editing features
+
Tackles any recording task with ease
Reasons to avoid
-
Not a budget choice
-
Potential options overload for newcomers
TechSmith's Camtasia is one of the best screen recording tools we've reviewed. It is as easy to set up as the developers could make it, the recording is flawless, the editing capabilities are incredibly powerful, and truly set it apart from most of the competition. The fact it works on both Macs and Windows is just icing on the cake.
As well as capturing what's on screen, this fully fledged video editing solution features plenty of extras and edits on top too. Whatever you want to record, from PowerPoint presentations to games, Camtasia performs well. You're given a huge amount of control over what's recorded. For example, you can strip out or include audio, or add a webcam feed. Annotations, extra media files, transitions, titles and more can then all be dropped in with your footage. And for all that, the top screen recorder never feels too overwhelming.
However, the best tools come with premium price tags. Camtasia is no exception, with a one-off lifetime license fee, and the option to subscribe for annual updates. Alongside the next major revision of the software, it also includes support and access to training videos. So, best for power-users and professional organizations.
This might indeed sound like a lot, but if you're serious about screen recording, you should definitely give this one a try, and take advantage of its generous 60-day free trial (you only need to register a free account in order to download it and check it out).

Read our full Camtasia review
Best screen recorder for Mac
An all-in-one screen recorder and editor for Apple users
Reasons to buy
+
Comes with a fully featured video editor
+
Combine several audio and video sources
Reasons to avoid
-
Not quite as advanced as some other options
Apple macOS actually comes with some of the best screen recorder tools built in – but ScreenFlow is a serious upgrade on what Apple's screen recording software can do on its own. Plus, it adds plenty of features and extra video editing tools.
With ScreenFlow, you can crop, pan, and zoom around different parts of your video recording. You're free to add annotations and callouts on top of the captured footage. It's a fully featured and intuitive video editor, as well as a comprehensive screen recording app.
As for the actual capturing part, it couldn't be any easier to use. Select your video and audio sources, and away you go. Footage from your webcam can be easily added into your main video, and the whole process is slick and streamlined throughout. A free trial is available.
Read our full ScreenFlow review


Best free screen recorder
Stream from any desktop or laptop - for free
Specifications
Operating system:
Windows, macOS, Linux
Reasons to buy
+
Handles multiple audio and video files well
+
Won't cost you anything to use
Reasons to avoid
-
Not that easy to pick up from scratch
OBS Studio is our pick for best screen recorder that's free and open-source - and with good reason: available on Windows, Linux, and Mac, the screen recording and streaming software lets you effortlessly blend different sources and audio tracks together, packing in professional-grade features typically only found in expensive, premium capture tools.
Built with gamers in mind, live streaming options feature prominently, but you can just as easily save your recordings to disk. On top of that you get advanced features like noise reduction (for your voiceovers) and the ability to set transitions between your scenes.
All of this is overkill if you just want to record a quick clip – and to the complete beginner, OBS Studio perhaps isn't the best screen recorder for you.
When we tested out the product recently, we thought it was a great tool, though hampered by frustrating design choices and minor glitches. We also felt the user interface could overwhelm newcomers to the software.
During our review, we wrote: "It's a bit like you have to wrestle with its way of working, until you capitulate and have to work on its terms. It feels like there's always one too many clicks to get the work done."
So, it's not as intuitive to set up or use as some rivals. But OBS Studio is free, open-source, and has just about every tool you need to make capture, stream, and create content. You just need to get used to the interface.
Read our full OBS Studio review
Best screen recorder for small businesses
User-friendly screen recording with powerful tools
Specifications
Operating system:
Windows
Reasons to buy
+
Easy to use
+
Up to 4K/60fps captures
+
Plenty of useful business-driven tools
Reasons to avoid
-
Limited editing functions
-
1-minute cap on free version
EaseUS RecExperts offers one of the best screen recorders for Windows and Mac.
Packed with useful features, including a scheduler and GIF creator, the software can capture footage at up to 4K/60fps. That makes it a good screen capture tool for delivering presentations, webinars, gaming or just quickly showing how to perform a specific task on a computer.
When we tested out the screen recorder, we highly rated how easy it was to set-up and use. In addition to capturing your screen (or an area of it) and system sounds (if you select it), RecExperts auto-detects any connected webcams and microphones.
Because of this, you shouldn't need to fiddle around in the settings to capture everything you need. It's very straightforward, with an interface built for seamless navigation.
Unfortunately, like FlashBack Express, RecExperts offers no meaningful post-production editing tools (you can trim, watermark, and add intros and outros, but not much else).
The free version of the tool is also little more than a trial - with a severe one-minute recording restriction. However, monthly and annual subscription plans offers unlimited screen capturing and all other tools.
Read our full EaseUS RecExperts review
Best screen recorder for photos
Best screen recorder for freelancers, creatives, and screenshots
Specifications
Operating system:
Windows, macOS
Reasons to buy
+
Great for image capture and image editing
+
Excellent video recorder tools
+
Available on Windows and Mac
Reasons to avoid
-
No video editing capabilities
Techsmith's Snagit is a versatile multi-platform screenshot tool with an extensive range of post production annotation capabilities.
You can also record your screen, including your webcam, and this is where the bulk of the improvements come in Snagit 2024.
The new features include being able to stitch clips together, giving you a form of rudimentary video editing, and alleviating the need to create the perfect video in a single take. There's also a way to visually highlight your cursor, including a nice animation when you click on something, making it much easier for viewers to see and follow it. It's also now possible to connect to Screencast, Techsmith's online collaborative service.
It's an excellent tool, well implemented, and brilliant. The screen capture side is improving nicely, if gradually, and might be more than enough in its current state if your needs are simple.
You can try Snagit for free for 15 days, and you can purchase it for $63, which includes a year of support and upgrades (further upgrades are $35).
Read our full TechSmith Snagit review
Best screen recorder on a budget
Affordable screen recording software
Specifications
Operating system:
Windows
Reasons to buy
+
Clever, multi-use toolbox
+
Good screenshot options
+
Loads of photo editing tools
Reasons to avoid
-
PC only
-
Underwhelming screen recorder
-
Not many video editing tools
Ashampoo's Snap is a PC-only screen capture tool that aims to let you take images and videos of your desktop, and any software you might choose to run on it.
The image capturing side of things is great, with numerous options both before and after taking the shot, and the editor is filled with tools to let you customize your photo as much as you'd like.
By contrast, the video section feels more like a work in progress, with limited tools, and few options. Even the toolbar works in a different way here (it disappears when taking an image, but remains on the screen during video capture), making both sides of this software feel like two separate entities bolted together against their will.
Still, it is good value at $13 per year for three computers, or a one-off fee of $40 for a single device.
Read our full Ashampoo Snap 14 review
Best basic screen recorder
7. Icecream Screen Recorder
Best screen recorder for producing content without bells and whistles
Specifications
Operating system:
Windows
Reasons to buy
+
Swift and simple screen recording engine
+
Zoom and annotation tools included
Reasons to avoid
-
Sparse interface isn't always intuitive
Icecream Screen Recorder is ideal when you don't need the the hefty feature sets of the likes of Camtasia or OBS Studio. This screen capture software, available on Windows and Mac, is a more compact and friendly alternative - especially for those searching for the best screen recorder for low-end PCs. .
Fire it up, click the record button, select the part of the screen to record, and you're off.
Choosing your recording area and saving your footage couldn't really be any easier, though frankly, it's not the most precise tool. The screen recording software lets you draw on your footage, add a webcam feed, zoom during captures, and select final video quality.
The free version has limits - including a five-minute time restriction. Upgrade to the Pro version to end this, and access more output formats, convert between formats, add watermarks, and schedule screen recordings. All features that can come in handy.
Best screen recorder for ease of use
8. TinyTake
Best screen recorder to point, click, shoot and share
Specifications
Operating system:
Windows
Reasons to buy
+
Couldn't be easier to get going
+
Easy sharing to other platforms
Reasons to avoid
-
No advanced source selection tools
TinyTake is a really simple screen recorder for Windows and macOS. It has all the features you're likely to need, none of the fluff you don't, and it's one of the best screen recorders when it comes to sharing videos and photos with others.
As for the main capturing process itself, once you've created an account (which isn't optional), you can be recording your computer screen in a couple of clicks. Map the area you want to capture, click the start button, and TinyTake effortlessly handles the rest.
And that really is all there is to it. Like Icecream Screen Recorder, it's a great if you're capturing on a low-end PC or laptop.
if you want to add annotations, or record anything longer than five minutes, you'll need to upgrade to the paid-for version of TinyTake. For simple screen recording and easy sharing to places like YouTube, though, it's ideal.
Best screen recorder browser extension
9. Screencastify
Best screen recorder for working without a full-fledged app
Reasons to buy
+
Works right inside your browser
+
Combine screen and webcam feeds
Reasons to avoid
-
Limited in terms of capture options
Screencastify is a screen recording browser extension for Chrome - the perfect capture tool if you're running a low-end PC or don't want to install software on your computer.
Just because Screencastify is a Chrome add-on doesn't mean you're restricted to recording browser windows, although you can do that if you want. The tool is able to record in full-screen mode as well, and supports audio from your system or a microphone.
The extension is even smart enough to embed a feed from your webcam as well. On-screen drawings and annotations are supported, too.
So you've got lots of flexibility, even if you don't get quite as many bells and whistles as you do with other programs. To use the screen recorder without a watermark and for more than 10 minutes at a time, a paid upgrade is required.
Best screen recorders: FAQs
What is screen recording?
Screen recording lets you capture the action happening in individual windows, the whole desktop, or selected area of your computer using software, an app, or a browser add-on. There are plenty of reasons you may need to capture your screen - they're essential tools for content creators and live-streamers, but just as useful for sharing projects with colleagues, creating tutorials, or just grabbing content from a website for later use.
How do I record my screen on a PC or laptop?
There are two main methods for screen recording on a PC or laptop: dedicated software or a browser extension. Browser extensions are lightweight, and typically have limited options beyond which window or area you want to capture. As a browser-based tool, they work best when you're connected to the internet. Screen recording software tends to offer a lot more options, tools, and control over your screengrabs. Many offer useful features like highlighting screengrabbed images and editing videos.
How do I screen record on my Android or iPhone?
Most modern phones have screen recording and screen capture tools built in. For example, on the latest Android phones, pressing and holding the power button lets you take a quick screenshot, with a screen recorder option tucked in the notification area. With it being this easy, casual users may not need a screen recorder app for their mobile device. Regular users, however, will find several great options in the App Store and Google Play Store - just make sure you trust the developer and check what data the apps capture.
How to choose the best screen recorder for you
When choosing which screen recorder is best for you, there are five main areas you'll need to explore.
+ Use
Identify what you need to capture. Some of the best screen recorders are ideal for a specific purpose - for example, OBS Studio is the best for recording games, but might not fit in the workplace.
+ Platform
Decide which device is capturing footage. While most desktop options have screen recorders for Windows 10 and Mac available, you'll need to find separate alternatives for iOS and Android.
+ Budget
Work out how much your budget is. Top-end screen capture tools like Camtasia offer professional-grade recording and features, but those perks come at a premium.
+ Extras
Many of the best screen recording software tools let you annotate, add text and cursor actions. Others come loaded with video editors. Find which has the tools you need included. Always check which parts of the screen can be recorded, and the output resolution and format.
+ Experience
The best screen recorder is the one you enjoy using most - and that's entirely subjective. Look for the capture app that best fits your workflow, needs, and experience level.
How we test the best screen recorders
Testing the best screen recorders, we start by assessing how well the software performs. During operation, we expect to see the very best screen capture tools running smoothly on the device it's intended for; exported videos should play perfectly and stutter-free.
We evaluate how closely the screen recording software meets the needs of its target user-base. Those looking to record meetings have different requirements to Let's Play-ers, and the software should be designed with those users in mind.
User experience, and the interface, is important. It's about finding a balance between powerful features and intuitive use.
More complex recording software, like OBS Studio, should be accessible, even if the learning curve is steep, while streamlined tools like Screencastify and TinyTake should still properly record footage, even if the interface is simple or sparse.
The best apps also pack in plenty of features, to help craft professional-looking videos. We're not simply looking for the largest toolset - users expect the largest useful toolset, with features that help them achieve their goals. Again, these should be clear and accessible to all users, and function above and beyond what's expected.
Are you a pro? Subscribe to our newsletter
Sign up to the TechRadar Pro newsletter to get all the top news, opinion, features and guidance your business needs to succeed!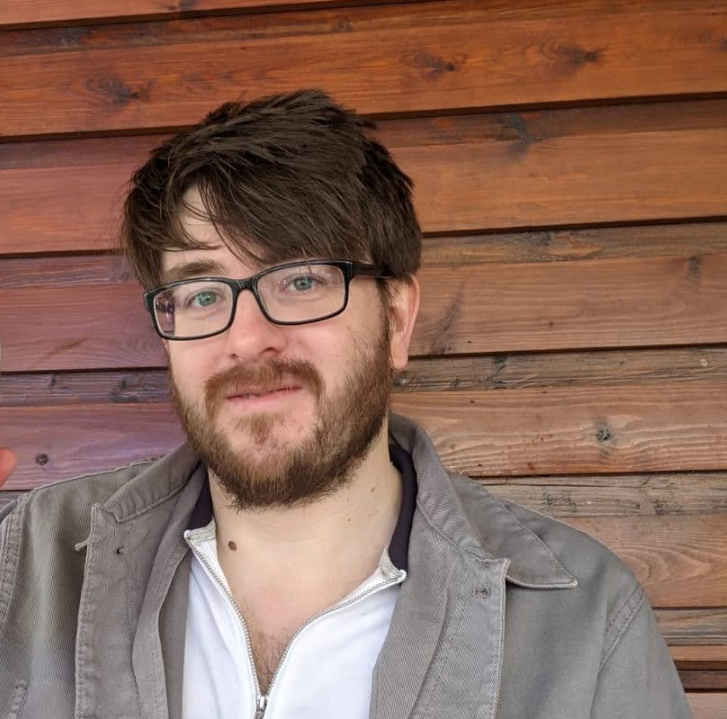 B2B Editor - Creative & Hardware
Steve is TechRadar Pro's B2B Editor for Creative & Hardware. He explores the apps and devices for individuals and organizations that thrive on design and innovation. A former journalist at Web User magazine, he's covered software and hardware news, reviews, features, and guides. He's previously worked on content for Microsoft, Sony, and countless SaaS & product design firms. Once upon a time, he wrote commercials and movie trailers. Relentless champion of the Oxford comma.