Best cloud storage management service of 2023
Manage your data online with cloud storage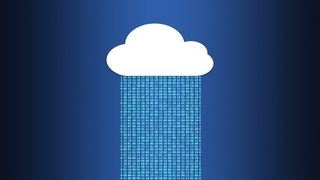 (Image credit: Pixabay)
The best cloud storage management services make it simple and easy to manage each different part of your cloud data as a whole
While there are many cloud storage solutions available, these won't work for every business. This is particularly true for enterprises with legacy on-premises applications, which can create a challenge, especially in terms of in managing the storage, flow, and use of data.
Additionally, there will be different types of data that needs to be used in different ways, from customer data that simply needs to be recorded to disaster recovery (DR) solutions that need the ability to swap in data from cloud backups in the event of a major IT failure or major malware infection such as from ransomware.
However, there are a number of cloud storage management services available, to allow you to manage each different part of your cloud data as a whole, and in the ways required. This could be anything from syncing accounts so that all your data is in one place, setting up simple backups, to migrating data from one cloud platform to another.
This not only means you can manage everything more efficiently, but also more quickly, which can be essential for both routine customer service and sales process, as well as recovering backups in the event of a data failure.
Below we list the best cloud storage management services currently available for businesses of all sizes, from small businesses simply looking to consolidate their cloud storage, to enterprises looking to manage complex data needs.
We've also featured the best free cloud storage service and best lifetime cloud storage deals
---
The best cloud storage management services of 2023 in full:
Why you can trust TechRadar We spend hours testing every product or service we review, so you can be sure you're buying the best. Find out more about how we test.
1. AWS Storage
A powerful cloud storage management offering from Amazon
Reasons to buy
+
Multiple storage options
+
Optimized by type
+
Comprehensive features
Rather than an individual service, AWS Storage offers a range of different cloud storage management options depending on file or data type and use, in order to provide a more efficient service.
These options range from persistent storage for high availability, local storage for databases, cloud migration storage, deep archiving, as well as backup storage for disaster recovery.
For example, Amazon S3 is used to store data for backup and recovery or otherwise archived content, boasting the ability to seamless host tens of trillions of data points. Amazon S3 Glacier is a low-cost option for long-term data storage, while Amazon FSx for Windows File Server manages Windows applications and their data.
The overall aim is to both provide storage capacity that is more reliable and scalable than on-premises storage, while being able to provide access to data in the most efficient way required.
The latter point is especially important in the age of the Internet of Things, where data may be required on a constant basis globally, in contrast to the needs of accessing data that is simply being stored as an archive.
As expected with AWS, there are a comprehensive range of cloud service features available when it comes to cloud storage management, and are generally aimed at larger business needs.
Read more: What is AWS Storage Gateway?

2. Azure Storage Explorer
Azure's powerful cloud storage management service
Reasons to buy
+
Works with multiple data types
+
Strong security
+
Offline mode
Microsoft's Azure Storage Explorer is a powerful cloud storage management solution that aims to make it easy to mange all types of data for every time of need.
It caters for the upload and download of data, in the form of files, tables, queues, and blobs, and works with both the Azure Cosmos DB and Azure Data Lake features for easier management.
Everything is run through a simple graphical user interface (GUI) to make the process easier, and you can access from that virtual machines and work with the Azure Resource Manager as well as normal storage. There's also the ability to manage multiple account subscriptions together.
Connections are made through HTTPS to make it secure, with access controlled by defined roles. Even then, emulators allow for offline working as well, which is a nifty feature.
As you'd expect from Azure, this is a management solution that aims to work with large and sometimes complex data, multiple cloud features, and provide a comprehensive solution to big business needs.

3. cloudHQ
Integrate all your apps into one with this cloud storage management service
Reasons to buy
+
Fully integrated
+
Easy to use
cloudHQ can sync across many cloud platforms but works best with any Google apps such a Google Drive and Gmail.
cloudHQ fully integrates all your Google related apps with other cloud-based services such as Salesforce, Dropbox and Evernote. This solution offers full backup protection for all G Suite apps that may be used within your organization. Even if other organizations you work with use other services such as Dropbox, cloudHQ will sync and integrate all these with your G Suite accounts. This means less hassle for you when working over multiple cloud-based solutions.
cloudHQ offer a free tier that allows users to save emails to the cloud with unlimited backup and sync of Free Cloud Accounts. There are paid options, too, which include a free 15-day trial so you don't have to commit straight away. cloudHQ offer a 30-day money back guarantee if you do decide to go for it but ultimately find it is not right for you.

Copy and paste your way to a smoother migration process
Reasons to buy
+
Relatively inexpensive
+
Easy to use
Reasons to avoid
-
No desktop or mobile app
MultCloud offers a solution that is designed to bind all your cloud storage providers together in one platform, making everything more accessible for you. It is a cross-platform, web-based solution.
Through the use of copy/paste or by syncing between two cloud-based servers, MultCloud makes transferring files a very simple and painless process. You don't need to be online for the whole process as MultCloud will complete any data-to-data transmission for you.
This solution also supports scheduling transfers whenever you need, meaning that you do not have to manually start the process yourself. You can schedule it to start migration or to update sync with other cloud services after a certain period of time or you can schedule a transfer process when your system is powered off.
MultCloud is integrated with some of the biggest names in cloud services such as Google Drive, Dropbox, and OneDrive, among others. It is very reasonable priced and also offer a free plan.
Read our full Multcloud cloud storage review.

5. CloudFuze
Simple cloud storage management service for individual and enterprise migration
Reasons to buy
+
Easy to use
+
Reasonable priced
CloudFuze was founded in 2012 with the goal of providing businesses and private consumers with a way to transfer and migrate their files easily no matter where they are stored.
On the main dashboard you can sort through all of your files where they can be divided into file types. You can also apply custom filters. This solution also offers file sharing and CloudFuze have a workspace that team members can use to collaborate on projects.
CloudFuze is very simple to use and lets you drag and drop folders to your chosen cloud provider. The platform also offers end-to-end cloud file and user migrations for both businesses and consumers.
The main criticism of CloudFuze is that, for individual users at least, data transfer data can be quite limited. This could be problematic if you have a large amount of data that you need to migrate.
We've also listed the best cloud document storage.
---
What is a cloud storage management service?
A cloud storage management service helps users manage cloud data stored across various platforms. These tools make it easy for users to manage all their files and upload data to the cloud without switching between accounts.
How to choose the best cloud storage management services for you?
When choosing the best cloud storage management services, you'll want to assess the storage options available, ease of use, security, and third-party integration.
You'll want to select a service that matches your business needs and your team's skill level so that the learning curve doesn't feel too steep. Not all service providers will give you storage options that are specific to certain file or data types, so look out for that.
Along with the pricing plans, you could also check whether the service offers a free plan, free trial, or a money-back guarantee.
The best cloud storage management services: How we test
We've tested these cloud storage management services across various points, from their learning curve and ease of use to their third-party integrations and security features.
We evaluated what business sizes they're best suited for, their storage options, scalability, pricing, free plans, offline support, and migration scheduling, among other things.
Read how we test, rate, and review products on TechRadar.
Are you a pro? Subscribe to our newsletter
Sign up to the TechRadar Pro newsletter to get all the top news, opinion, features and guidance your business needs to succeed!
Brian has over 30 years publishing experience as a writer and editor across a range of computing, technology, and marketing titles. He has been interviewed multiple times for the BBC and been a speaker at international conferences. His specialty on techradar is Software as a Service (SaaS) applications, covering everything from office suites to IT service tools. He is also a science fiction and fantasy author, published as Brian G Turner.