The JBL Authentics 500 provides punchy room-filling sound, with a classy design and plenty of supported apps and features to make it a great buy for audio fans. It's a little fiddly to set up, and there are some app bugs and issues, but overall you're getting a fantastic musical experience from the JBL.
Pros
+

Room-filling sound

+

Classy design

+

Multiple simultaneous voice assistants
Cons
-

High price

-

Challenging set-up process

-

Some app issues
Why you can trust TechRadar We spend hours testing every product or service we review, so you can be sure you're buying the best. Find out more about how we test.
JBL Authentics 500: Two-minute review
The JBL Authentics 500 sounds more like an IndyCar Series race than a loudspeaker, but it's actually the name of the newest premium Wi-Fi speaker with Dolby Atmos support from audio powerhouse JBL.
Launched alongside the more affordable Authentics 200 and 300, this is one of the best wireless speakers for people who are willing to toe the edges of their budget, without splurging too far.
It's one of the priciest speakers JBL has put out, and at the time of writing it heads up its line of Wi-Fi speakers (which doesn't include the wallet-melting and LED-bedecked PartyBox line).
In terms of audio quality and features, there's a good reason for this price. The Authentics 500 has audio chops that'll rock your socks off, with sharp treble and bass that's so ground-shaking that the speaker could be picked up by a seismograph.
You're getting the connectivity tripartite here (Bluetooth, Wi-Fi and wired, with bonus USB-C connection in the US) and built-in functionality with a range of different music streaming apps: Spotify Connect, Tidal Connect, Chromecast, Amazon Music and more all have easy shortcuts and tie into the device.
The third-party collaboration extends to smart home assistants, and the JBL is so smart that it can actually run two assistants at once. This might just sound like a way to use each assistant for what they're good at; letting Alexa control Amazon Music or Google to find web results, but it's actually a vital tool for tech fans who have a diverse tech ecosystem that isn't exclusive to one range.
So the JBL Authentics 500 ties cozily into a smart home and will please audiophiles with its excesses. So why have I only given it four stars out of five? Well, because it can be so damn fiddly to use!
The set-up process was quite a pain, because it involved wading through pages on the app store to find the exact right app and twiddling my thumbs while a massive firmware update was installed. And while connecting to the speaker was often a breeze, the app definitely wouldn't concur, as it sometimes couldn't sense the speaker even when the device in use was literally playing music onto it.
This may seem like a minor gripe, but speaker apps can be rather divisive for music fans, so featuring one that doesn't work perfectly might raise eyebrows. There's no doubt the Sonos Era 300 offers a simpler experience and similar audio quality for less – but it doesn't have as many features as the JBL.
JBL Authentics 500: Price and release date
Released in September 2023
Costs $699.99 / £579.99 / AU$999
The JBL Authentics 500 was announced alongside its 200 and 300 siblings at IFA 2023 at the end of August 2023, and went on sale shortly after.
The 500 costs $699 / £579 / AU$999, so it's certainly not a cheap speaker – it's the priciest of the brand's current Wi-Fi speaker range, narrowly sliding above the Boombox 3. For context the Authentics 200 costs $349 / £299 / AU$499 and the Authentics 300 goes for £379 / $449 / AU$599.
Some of the close competitors to the JBL Authentics 500 you'll find include the $449 / £449 / AU$749 Sonos Era 300 (which TechRadar gave 4.5 stars in our review), the $799 / £699 / AU$1,199 Bowers & Wilkins Zeppelin (five stars in our review) and the $699 / £599 (roughly AU$900) Bang & Olufsen Beosound Emerge.
This isn't too premium as a speaker though, and most brands have one or more offerings in the four-figure range if you really want to splash out.
JBL Authentics 500 review: Specs
Swipe to scroll horizontally
| | |
| --- | --- |
| Weight: | 17.2lbs / 7.8kg |
| Dimensions: | 17.6 x 9.4 x 2.2 in / 447 x 240 x 255 mm |
| Connectivity: | Bluetooth 5.3, Wi-Fi, 3.5mm aux in |
| Drivers: | 3x 25mm tweeter, 3x 70mm mid range driver, 1x 160mm subwoofer |
| Aux in: | Yes |
| Charger port: | 2-pin |
| Microphone: | Yes |
JBL Authentics 500 review: Features
Lots of tie in apps and assistants
Bluetooth 5.3 or Wi-Fi streaming or 3.5mm aux-in
Buggy companion app
The Authentic's set-up process wasn't exactly a breeze. While my first few days of testing solely utilized a Bluetooth connection to the speaker, which was simple, most of the device's features require you to pair with the JBL app. That first hurdle is the biggest, as there are 10 different JBL-named apps on the Play Store, but it's JBL One that you're looking for.
When I finally found the right app to install, the speaker told me it'd take 20 minutes to install firmware updates. After that, it decided to crash several times when trying to set up the voice assistants. Not exactly ideal.
My issues continued through the testing period. Occasionally, when I was streaming music from a phone via Wi-Fi, the JBL One app wouldn't be able to connect to the speaker, even when Bluetooth was enabled. This meant I couldn't play with the equalizer or control the music through the app itself.
The app is pretty useful when it works, though. You can use it to set up Wi-Fi streaming, set a 'Moment' or favored prompt that you can enact by pressing the heart button on the speaker (like a beloved playlist), play with the speaker's equalizer, and enable voice assistants.
The equalizer gives you a little more control over sound than the on-speaker dials, letting you tweak mid as well as bass and treble, but there's no way to set or change presets.
The 'Moment' button lets you quickly draw from a range of music services including Amazon Music, Tidal and Napster, but curiously missing is Spotify. Spotify Connect is available for Wi-Fi streaming though, as is AirPlay 2, Amazon Alexa, Tidal Connect and Chromecast.
A neat feature on the Authentics is that you can enable multiple assistants, like Alexa and Google Assistant, making this a useful option if you have multiple product ecosystems on the go.
Overall, the list of features and tie-in apps here is really neat. Whichever music service you use, you'll be covered.
As stated, you can use the JBL either via Bluetooth (5.3, nice and reliable!) or Wi-Fi, giving you a range of ways to listen, with Wi-Fi streaming built into a lot of music apps these days including the ever-present Spotify. I never had any issues with either of these options in terms of dropping or cut-outs, though Bluetooth could sometimes take a while to pair, so I'd recommend you opt for Wi-Fi purely out of convenience. If you are still suspicious about wireless connectivity, there's also a 3.5mm aux jack you can use.
JBL Authentics 500 review: Sound quality
If you want the short version, the JBL Authentics 500 sounds fantastic.
The bass is the killer here, thanks going to the 6.5-inch subwoofer hidden on the underside of the box for this miracle of music. Unlike some bass-heavy speakers, the element didn't overwhelm the other aspects of a song, instead underlining the rest of each tune. Balance in speakers like this is never a guarantee, so the JBL was pleasantly surprising.
That means the treble remains crisp and clear, no matter what kind of thumping bassline a song normally has. I did find that the top-mounted treble dial seemed to have very little effect, though, with the bass dial having more of a palpable impact on music.
Unfortunately bass does tie in to one audio issue, though the real culprit is the app's lack of sound profiles. The prominent bass became too dominant in certain types of audio, particularly when I used the speaker for podcasts (or other spoken word content) or movies. This could be fixed by changing the dials on the speaker (or in the app, if it wanted to work), but sound presets could make it much easier.
The speaker supports Dolby Atmos Music, the surround-sound tech that makes music and movies sound fantastic, but only for certain apps like Tidal.
The max output on the Authentics 500 is 270W; in my general testing period, I never got even close to its volume limit, thanks to just how loud it was. Turning the dial up to full won't just annoy the neighbors, but people several towns over.
I found this out the hard way (the neighbor part, not the hyperbole) when I accidentally knocked the volume dial up to about 70% volume with a toe: even at this level, my neighbor had to come around to have a word. That is to say, this is a loud loudspeaker, and no matter the size of your home, you won't be straining to hear tunes.
Another minor gripe is that there only seemed to be a few volume levels; when you turn the dial, each new volume tier (indicated by a new section lighting up on the dial) ratched up the noise by a noticeable margin. I spent a good while turning the dial just a few degrees one way then another, trying to find a Goldilocks spot, before realizing that one didn't exist. I was stuck deciding between music a touch too loud, or a touch too quiet, which is a first-world problem if ever you've heard one, but a problem nonetheless.
JBL Authentics 500 review: Design
Classy '70s-esque design
Three main dials for volume, bass and treble
Big body and heavy
The JBL Authentics 500 is a big speaker; it makes its 200- and 300-named siblings look like they need to head back to the gym, and while that heft hints at its impressive speaker functionality, it does make this a challenging piece of kit to fit in your home.
Measuring 17.6 x 9.4 x 2.2 in / 447 x 240 x 255 mm, this is a piece of gear that you can't just leave on any book shelf or window ledge (and weighing nearly 8kg, not all surfaces might support it!). Before buying the speaker, you should probably work out where it'll sit on your house, and make sure you've definitely got space for it.
Not only is your home placement important to check that it fits, but you should also 'vibe-check' your home to make sure the speaker fits in with your decor. This is certainly a classy-looking speaker, with a black body and gold trim, and it could be as much of a fashion statement as it is a musical device if you want to channel some old-school cool. It's based on JBL's 1970s-era speakers.
Despite being such a big speaker, the Authentics 500 has a rather barebones set of buttons atop it. That's mostly a good thing: it's clear to see which is the dial for volume, bass and treble, the Bluetooth pairing and favorites buttons are clear and the pause/play function is easy to spot too. Privacy fans will also enjoy the physical slider which turns off the microphone, to make sure you're not being listened to.
That slider is on the back, joined by the power port, 3.5mm audio jack, a USB-C port and an ethernet port, so you can get your internet wired if you'd rather. This USB-C port lets you input music digitally, but only with the US models of the speaker.
What's missing is a power button: the instruction manual simply shows a picture of the power cable under the 'Power On/Off' heading, implying that the only way to turn the speaker off is to unplug the thing. When I wanted to use my phone's onboard speakers I either had to manually disconnect the Bluetooth or turn the speaker off at the wall, which was rather annoying; a simple power button or switch would be appreciated.
JBL Authentics 500 review: Value
This has so far been a pretty glowing review of the JBL Authentics 500; perhaps the elephant in the room (other than the speaker itself, the chunky monkey!) is the speaker's price.
This isn't a cheap speaker, and you can get similar features and decent audio quality from the more affordable JBL Authentics 200 and 300. Plus they're smaller, and in the case of the 300, is portable with a built-in battery.
So buy this if you've got the funds to cover its extra cost, but it's certainly not the value option compared to its siblings.
Compared to other speakers, you can get the Sonos Era 300, with similar Dolby Atmos support and nearly as many speakers (but no subwoofer) for notably cheaper. But considering one of our criticism of that speaker was that we wanted more bass, and considering the extra connection options of the JBL, the extra money is warranted.
Should I buy the JBL Authentics 500?
Swipe to scroll horizontally
Cleer Audio Scene

| Attributes | Notes | Rating |
| --- | --- | --- |
| Features | If you can get past the irritating app experience, you're getting a wealth of connectivity options. | 4/5 |
| Design | Its classy '70s-era design might distract you from its huge size. | 4/5 |
| Sound quality | This speaker has a great balance, with punchy bass and great treble, and its max volume is staggering. | 4/5 |
| Value | It's not a cheap speaker but you get bang for your buck. | 3.5/5 |
Buy it if…
You use multiple smart assistants
If you've got as many Alexa devices as you do Google Assistant-enabled ones, the JBL will let you cross your smart home streams.
You want to fill a room with audio
I can't exaggerate how loud the Authentics 500 can get if you turn its dial up to full. Just look after your hearing!
It meshes well with your 'vibe'
Aesthetes will find the Authentics fits in many types of fashionable home, but at least some of what you're paying for is its look.
Don't buy it if…
You're on a budget
Did you miss the part where I mentioned the Authentics 200 and 300, the 500's budget siblings? Check those out.
You're an app skeptic
Many audiophiles dislike relying on speaker companion apps, and if that's you, JBL One really won't win you over!
JBL Authentics 500: Also consider
Swipe to scroll horizontally
| | JBL Authentics 500 | Sonos Era 300 | Bowers & Wilkins Zeppelin |
| --- | --- | --- | --- |
| Weight: | 17.2lbs/7.8kg | 9.8lbs/4.47kg | 14.33lbs/6.5kg |
| Dimensions: | 17.6 x 9.4 x 2.2 in / 447 x 240 x 255 mm | 6.30 x 10.24 x 7.28 in / 160 x 260 x 185 mm | 8.3 x 25.6 x 7.6 in / 210 x 650 x 194 mm |
| Connectivity: | Bluetooth 5.3, Wi-Fi, 3.5mm, USB-C (US only) | Bluetooth 5.0, Wi-Fi, USB-C | Bluetooth 5.0, aptX, Wi-Fi |
| Drivers: | 3x 25mm tweeter, 3x 70mm mid range driver, 1x 160mm subwoofer | 4x tweeter, 2x woofers | 2x 25mm tweeters, 2x 90mm midrange drivers, 2x 45mm full-range drivers, 1x 150mm subwoofer |
| Aux-in: | Yes | Yes (via adapter) | No |
| Microphone: | Yes | Yes | Yes |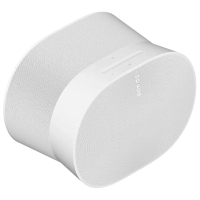 Sonos Era 300
The closest equivalent to the JBL, also featuring both Bluetooth and Wi-Fi, with an arrangement of speakers for Dolby Atmos audio, and a ton of power. It's a little lighter on the bass, but its less expensive with it. Here's our full Sonos Era 300 review.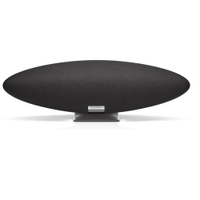 Bowers & Wilkins Zeppelin
This interesting-looking speaker may not sit as snug on your shelf as the JBL but its sound is incredible. It slightly outprices the Authentics 500 but not by much. It misses 3.5mm aux-in though. Here's our Bowers & Wilkins Zeppelin review.
How I tested the JBL Authentics 500
As stated in this review, when I started using the JBL Authentics 500 I solely used Bluetooth, just to test how it worked alone; then for a day I used 3.5mm for the music. In both cases, this was for testing purposes, not because I'm a luddite, and then I moved onto using the app which I've covered in detail earlier in this review.
In full I tested the JBL Authentics 500 for roughly a week. A large part of this was with my default listening app: Spotify, using both Bluetooth and Spotify Connect for Wi-Fi streaming.
I also used the speaker for a few other things; I listened to an episode of my favorite podcast 'Fall of Civilisations' (which, at four hours long, counts as some pretty intensive testing) and connected it to my PS4 to watch the new movie No One Will Save You. At several times I accidentally also played autoplaying social media videos through the speaker, but this wasn't an intended part of the testing experience!
For some context on me; I was on the TechRadar team for several years as a staff writer and then editor. I've also tested plenty of other tech for the site, including loudspeakers and headphones since 2019.
First reviewed in October 2023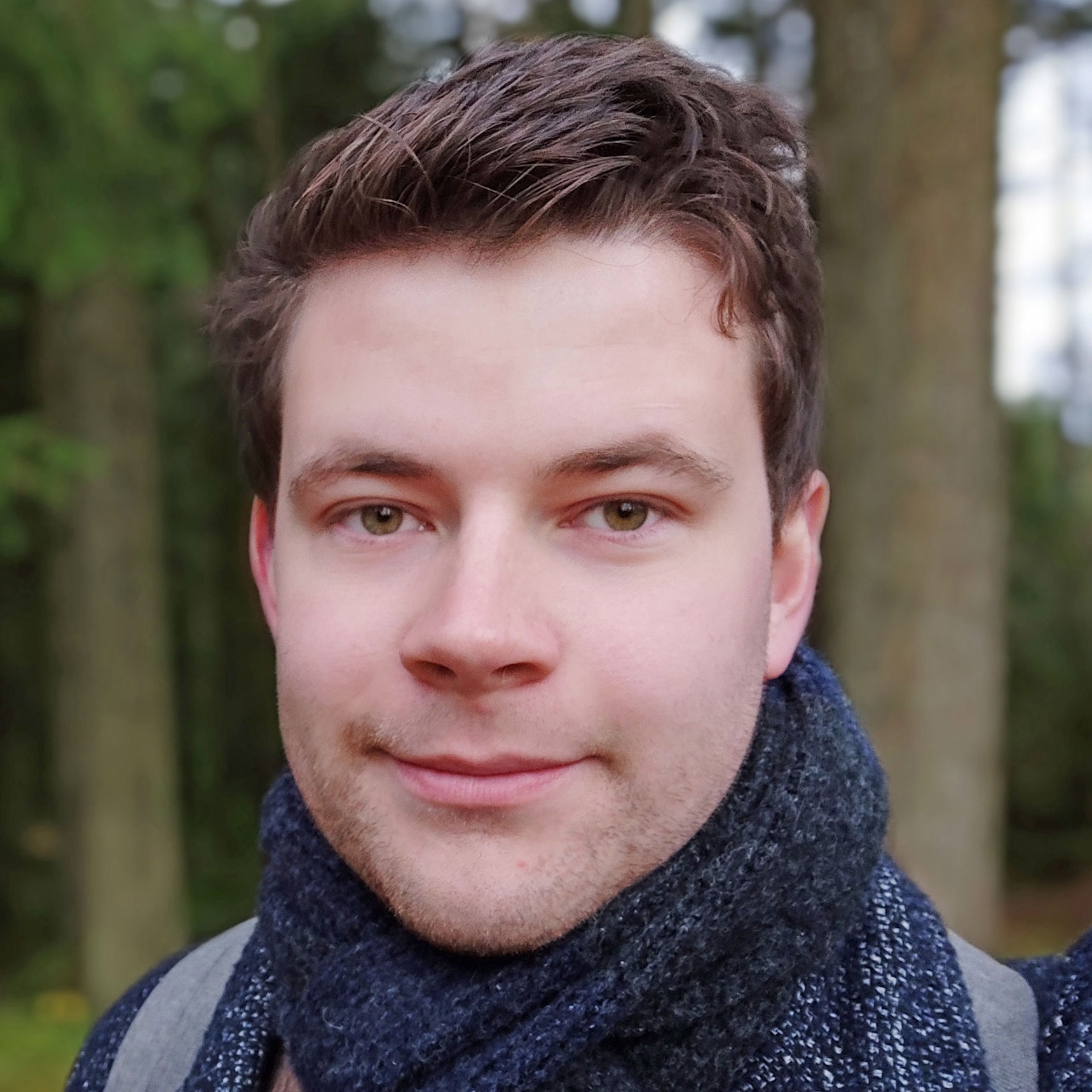 Tom Bedford was deputy phones editor on TechRadar until late 2022, having worked his way up from staff writer. Though he specialized in phones and tablets, he also took on other tech like electric scooters, smartwatches, fitness, mobile gaming and more. He is based in London, UK and now works for the entertainment site What To Watch.
He graduated in American Literature and Creative Writing from the University of East Anglia. Prior to working on TechRadar, he freelanced in tech, gaming and entertainment, and also spent many years working as a mixologist. He also currently works in film as a screenwriter, director and producer.