If you still haven't upgraded existing PCs to Windows 10, you've missed the free upgrade which was available for the first year, but you can still buy Windows 10 and upgrade. Windows 8 PCs meet the system requirements; if you have a PC that came with an earlier version of Windows, these are the system requirements in full:
CPU: 1GHz or faster
RAM: 1GB (32-bit) or 2GB (64-bit)
Free hard disk space: 16GB
Graphics card: Microsoft DirectX 9 graphics device with WDDM driver
A Microsoft account and internet access
PCs with Windows 7 and 8 can upgrade to Windows 10. If you have a device with Windows XP or Windows Vista on it, you'll need to do a clean install. You'll lose a few features when you upgrade; most notably, desktop gadgets from Vista, and Media Center.
Even though the free upgrade version of Windows 10 is no longer available, Microsoft stressed that those updating during the promotional period will be able to use Windows 10 at no cost for the "supported lifetime of the device" (as long as your PC maker carries on producing any necessary driver updates).
When you upgrade, you'll get the appropriate version – see the Windows 10 versions section directly below.
Windows 10 versions
Windows 10 is available in seven versions. These are: Home, Professional, Enterprise, Mobile, and IoT Core (Internet of Things, for devices like Raspberry Pi, Intel Galileo or Imagination's Creator Ci20). There's also a new Mobile Enterprise version (as Microsoft takes aim at BlackBerry's stomping ground), as well as the Education flavor.
Windows 10 Mobile and Mobile Enterprise are predictably for small screens less than 8-inches in size, so that means small tablets as well.
Windows 10 Mobile is a joy to use (also check out our full Lumia 950 review). It doesn't have IE, but it does have Microsoft Edge. Mobile Enterprise is designed to be similar for IT admins to deploy as Windows 10 Enterprise (see below), but we haven't seen it in action.
Windows 10 Mobile Enterprise and Windows 10 for Xbox (a new system update including Cortana) are among Windows 10 features and versions that didn't hit the streets at the same time as the other versions.
Windows 10 Home includes game streaming from Xbox One and other consumer features like Cortana, as well as Windows Hello for logging into your PC via a fingerprint scanner or your face.
The Pro and Enterprise versions come with security and management improvements. Windows 10 also has a completely new approach to licenses (including the ability to sign in with Azure Active Directory accounts). Both can join a domain.
Windows 10 Pro also includes Hyper-V for virtualization, BitLocker whole disk encryption, enterprise mode IE, Remote Desktop, a version of the Windows Store for your own business and assigned access (which locks a PC to running only one modern application, to use like a kiosk). Network admins can also schedule updates so they don't happen at important times.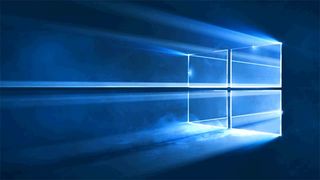 Enterprise adds group policy Direct Access for connecting without a VPN, AppLocker for white-listing apps and BranchCache for sharing downloads. Enterprise also has an option that doesn't get changes (apart from security updates for five years). For more on this, check out: What Windows 10 means for the enterprise.
Windows 10 Education is designed for universities and similar organisations. It's similar to Windows 10 Enterprise, but it can also be installed as an upgrade to Windows 10 Home. That means organizations can integrate students' own PCs with their own.
Whatever version of Windows 10 you get, Microsoft will offer mainstream support for it until October 13, 2020 with Extended support until October 14, 2025 (so just security updates for the last five years).
Windows 10 price
Now that the first year of free upgrades is finished, the price is the same as if you weren't eligible for the upgrade program – i.e. those running a Windows operating system older than Windows 7 – meaning that Windows 10 Home costs $119 (£100 in the UK, which is AU$173) and Windows 10 Pro is $199 (£190, which is AU$330) per license.
There is an option for Windows 10 Home users who want to upgrade to Pro, but it isn't cheap – they will have to pay an additional $99 (£65, AU$130) for the Windows 10 Pro Pack.
So, with all that preliminary info out of the way, we can get on with the review proper! Read on...