If you're looking for the best Xbox Series X games around, then you've come to the right place. We're here to help you fill your Xbox Series X (or Xbox Series S) gaming library with the best Xbox Series X games available right now, and we'll continue to add to this list as more unmissable games release in the near future. 
If you've managed to pick up an Xbox Series X or Xbox Series S, or at least plan to get one in the future, you're going to want to play the games that make the most of your console's technical capabilities. Our list includes everything from brand new titles to Xbox Series X Optimized games, meaning there's plenty of choice on offer. So if you're unsure about which title in your existing backlog to tackle next or are simply looking for something completely new, our picks of the best Xbox Series X games should make things a little easier.
At the moment, the Xbox Series X isn't really pushing next-gen exclusives. Instead, you'll find that most of the best Xbox Series X games are enhanced and optimized titles that work across the Xbox family of consoles - but they look and run best on the latest hardware. That means that there are plenty of titles to choose from, whether it's first-party hits like Sea of Thieves and Gears 5 or third-party blockbusters like Assassin's Creed Valhalla.  
Many of these games are even free to download with an Xbox Game Pass or Xbox Game Pass Ultimate subscription, which we strongly advise getting if you're looking for value. For ease, we've included information on which games of our picks are optimized titles as well as which are available on Xbox Game Pass. So, read on for our list of the best Xbox Series X games you should be playing right now.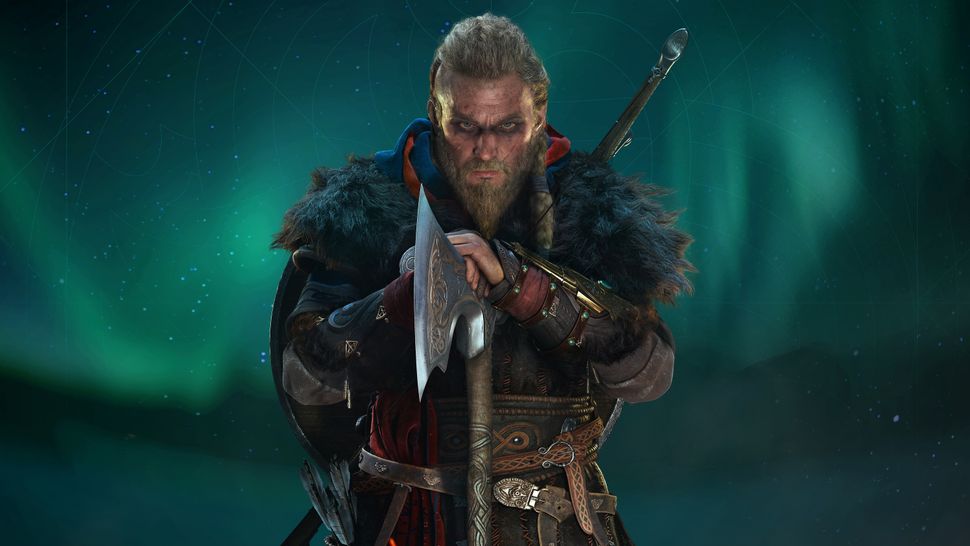 Xbox Series X/S Optimized
Whether you're sailing onto the shore or ransacking a village, Assassin's Creed Valhalla recreates the Viking age with aplomb. If you're a fan of Nordic folklore or simply enjoy plunging an axe into the chest of another man, Valhalla promises to deliver.
Taking full advantage of the Xbox Series X's power, Valhalla offers a native 4K resolution and 60fps frame rate – a first for any Assassin's Creed game on console. While ray tracing is not among the next-gen version's enhancements, the game still looks gorgeous even without the much-hyped tech. If that wasn't enough, there are drinking competitions where you literally try to drink your opponent under the table. Skåll!
Check out our full Assassin's Creed Valhalla review.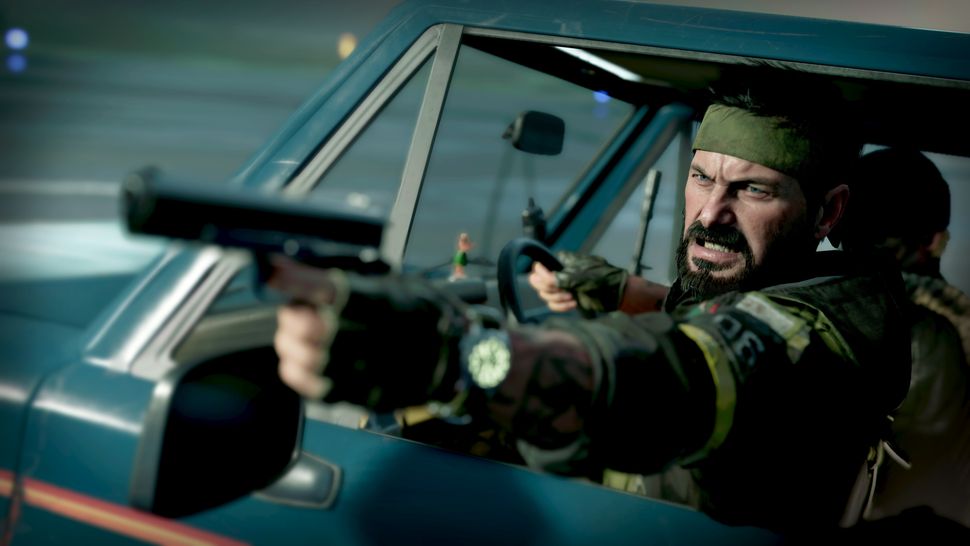 Xbox Series X/S Optimized
Another year, another Call of Duty. But what makes Call of Duty: Black Ops Cold War worth buying? Well, for, one the latest COD looks incredible on the Xbox Series X. Cold War on Xbox Series X simultaneously offers 60fps gameplay, ray tracing and a resolution that targets 4K, meaning you won't have to sacrifice any one thing to get an absolutely gorgeous and buttery smooth experience on console. 
Of course, Call of Duty: Black Ops Cold War wouldn't be complete without the walking dead, so you'll be pleased to see zombies return. You can also play Call of Duty at 120fps for the first time on a console, which should make things even more competitive online.
Check out our full Call of Duty: Black Ops Cold War review.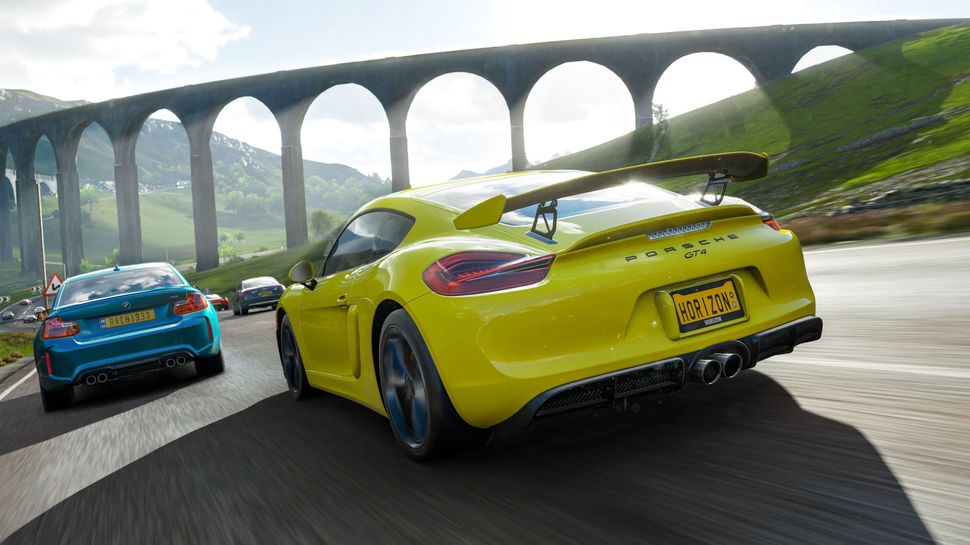 Xbox Series X/S Optimized and Xbox Game Pass
While the original Forza titles were about pristine driving skills around perfectly kept tracks, the Horizon series has a penchant for trading paint and isn't afraid to have you get down and dirty with off-road races from time to time. 
Forza Horizon 4, the latest game in the series, carries that tradition forward by taking us to the rolling hills of the English countryside and spoiling us with some of the most exotic cars on the planet.
Like any good open-world game, it rewards exploration and offers both a structured campaign mode and plenty of distractions around the campaign. And the new setting feels like something of a love letter from Playground Games to rural Britain; charming, idyllic and made for cross-country road trips.  
It's really good fun, and well-worth buying.
Don't miss our full Forza Horizon 4 review.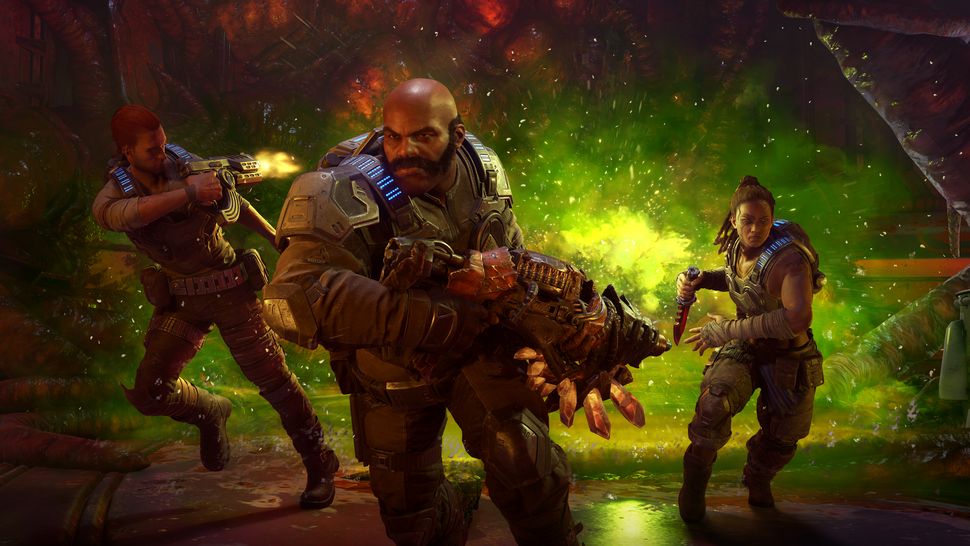 Xbox Series X/S Optimized and Xbox Game Pass
Gears 5 is yet another Xbox One title that's been optimized for the Xbox Series X. Thanks to Xbox Series X optimization, Gears 5's campaign has significantly reduced loading times, both gameplay and cutscenes run at 4K at 60fps, while ray-traced screen space global illumination massively improves the campaign's visual fidelity. 
Perhaps the biggest benefit for Gears 5 fans is that multiplayer now runs at up to 120fps at 4K - making the game more responsive than ever. We found that 120fps paired with the Xbox Series X's Dolby Atmos audio support made for an extremely immersive and smooth gameplay experience.
Check out our full Gears 5 review.
Xbox Series X/S Optimized and Xbox Game Pass
Halo: The Master Chief Collection was already one of our favorite Xbox One games and now, thanks to Xbox Series X/S optimizations, it's even better than ever. 
The Master Chief Collection includes six Halo games in total, including every single multiplayer mode. That means you get Halo: Combat Evolved Anniversary, Halo 2: Anniversary, Halo 3, Halo 4, Halo: ODST and Halo Reach.
Xbox Series X/S Optimization means that all games in the collection are now playable at 120fps, and at a maximum resolution of 4K on Series X and 1080p on Series S. Other enhancements include improved split-screen play for couch multiplayer and co-op, along with the introduction of an FOV (field of view) slider.
If you're a Halo fan eagerly awaiting the release of Halo Infinite later this year, then The MCC is sure to keep you busy in the meantime.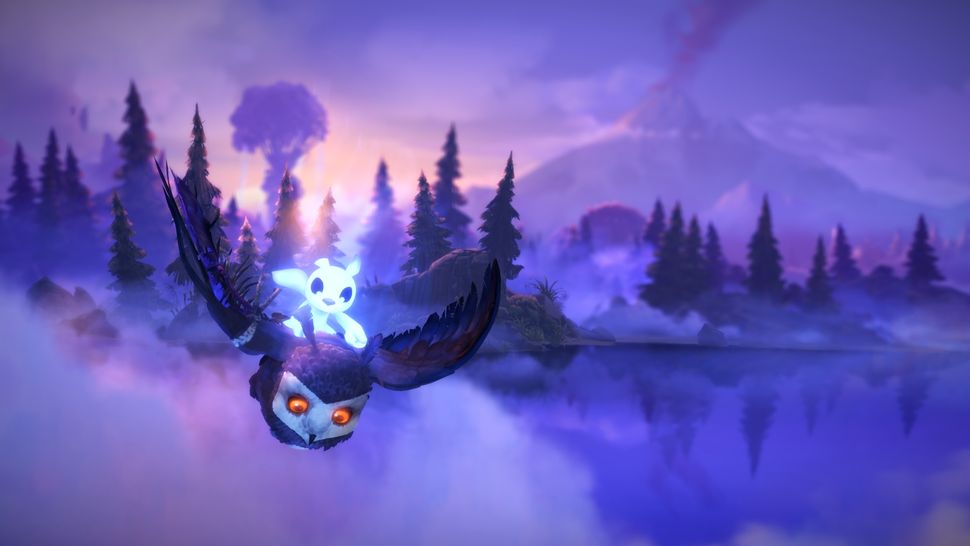 Xbox Series X/S Optimized and Xbox Game Pass
Just like The Touryst, Ori and the Will of the Wisps has received next-gen enhancements that make full use of the Xbox Series X's immense power, such as native 4K resolution at 120fps for those with HDMI 2.1 compliant TVs. 
Additionally, players can opt to render the game in a 6K "supersampled" mode, which is then displayed at 4K resolution and 60fps. It's said that the benefit of this mode is an even higher level of visual fidelity, which outshines even that of the standard 4K mode.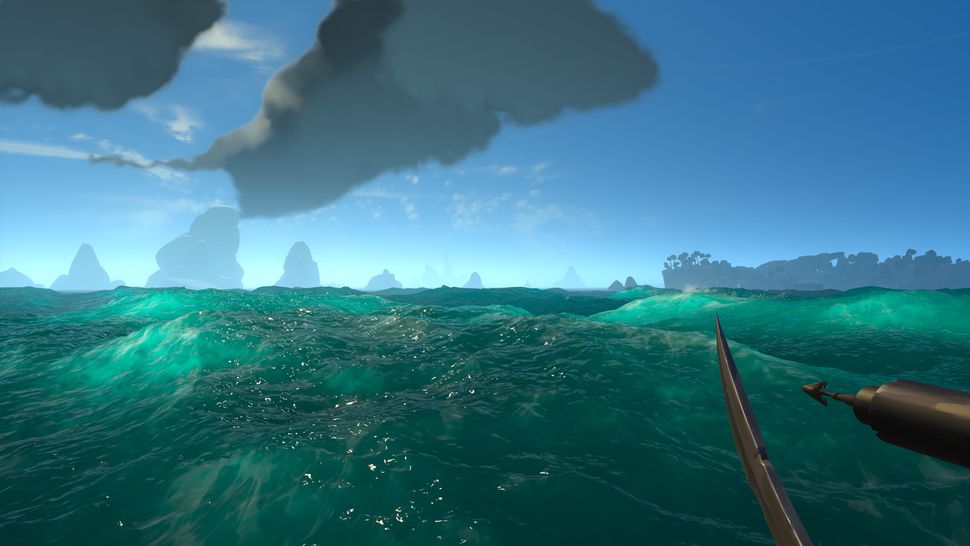 Xbox Series X/S Optimized and Xbox Game Pass
Hooked up to a 4K HDR capable display, Sea of Thieves still remains one of the most beautiful games around thanks to its vibrant colors and stunning vistas. So how is the experience improved on Xbox Series X? Well, if you've yet to have your maiden voyage with Rare's popular pirate game, now is the time.
Sea of Thieves benefits from a sizable boost to its frame rate. Previously capped at 30fps, with the occasional drop when things get particularly hectic, the game now runs at silky-smooth 4K/60fps, and the improvement is tangible. Whether you're sailing across rough waters as a storm begins to break, or battling skeletons on the shoreline in the hunt for treasure, the game feels far more responsive and enjoyable as a result. The game also now loads incredibly fast thanks to the Xbox Series X's SSD, taking around 35 seconds compared to the minute plus load times we were previously used to. 
It's a fantastic upgrade over the Xbox One version, then, and one that will ultimately keep people playing as the next-generation unfolds.
Check out our full Sea of Thieves review.
Xbox Series X/S Optimized and Xbox Game Pass
It might be almost three decades old, but Tetris' addictive gameplay continues to stand the test of time. It's a terrific puzzle game that's easy to pick up and sometimes impossible to put down, and although there has been many iterations, spin-offs and homages, Tetris Effect: Connected is probably the best version of the game to date. 
A feast for the eyes and ears, Tetris Effect: Connected takes the classic game and shapes it around an audio and sensory experience. You'll journey through the cosmos, dropping tetrominoes across ever changing backdrops and sounds, as time just slips away. Everything looks razor sharp thanks to its 4K/60fps presentation, and eye popping HDR support. 
What makes the game really stand out, though, is the new co-op and competitive online and local multiplayer mode. Tetris has always been a blast playing alone, but with friends or new foes online, it's even better.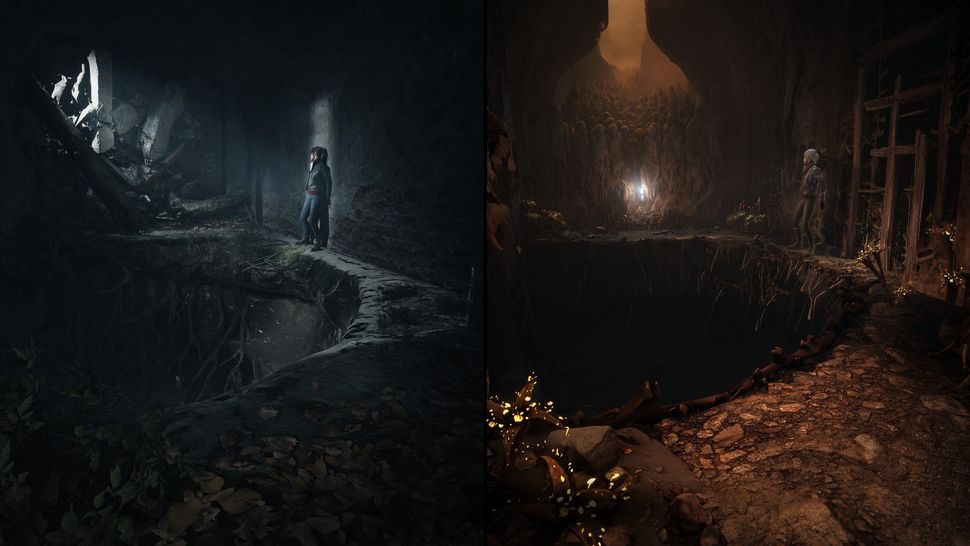 Xbox Series X/S exclusive and Xbox Game Pass
If you've been itching for a horror that doesn't rely solely on jump scares and clichés, The Medium is an excellent psychological horror game, and the first true Xbox Series X and Xbox Series S exclusive - that means you can't play it on Xbox One consoles.
The Medium brings classic fixed-camera horror to the modern day, but makes sure to add its own touch through the 'split' feature that sees the game's lead leading character, Marianne, moving between both the 'real' world and the spirit world. This adds a new dimension to the puzzle elements we've seen in similar titles such as the early entries in the Resident Evil series, and makes for quite a unique experience. 
Check out our full The Medium review.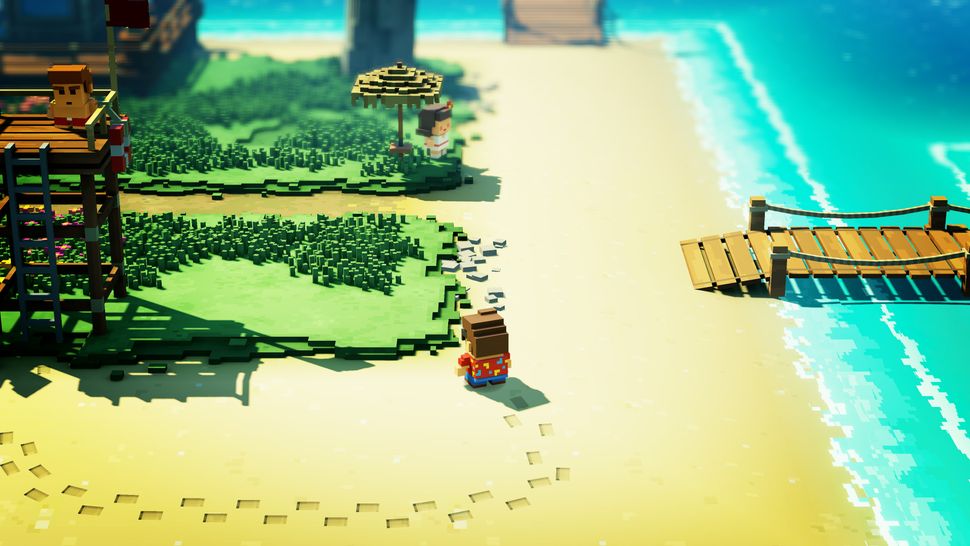 Xbox Series X/S Optimized and Xbox Game Pass
You may be tempted to sleep on blocky, action-adventure The Touryst - but absolutely don't. The game itself sees you playing as a tourist (go figure), who hops about various exotic islands completing tasks for island residents and fellow tourists alike, with the overall goal being to uncover the secret of the ancient monuments located on these islands - but that can wait.
The Touryst may have released on various platforms before, but it looks and performs best on the Xbox Series X. The color and visual fidelity is captivating, which is not a huge surprise given that the game renders at 6K/4K on Series X and then downsamples to the target resolution. What results is that you get a vivid tropical experience, super-fast loading times and an overall smooth experience. 
The Touryst is a fantastic indie gem and the true dark horse of the Xbox Series X launch lineup.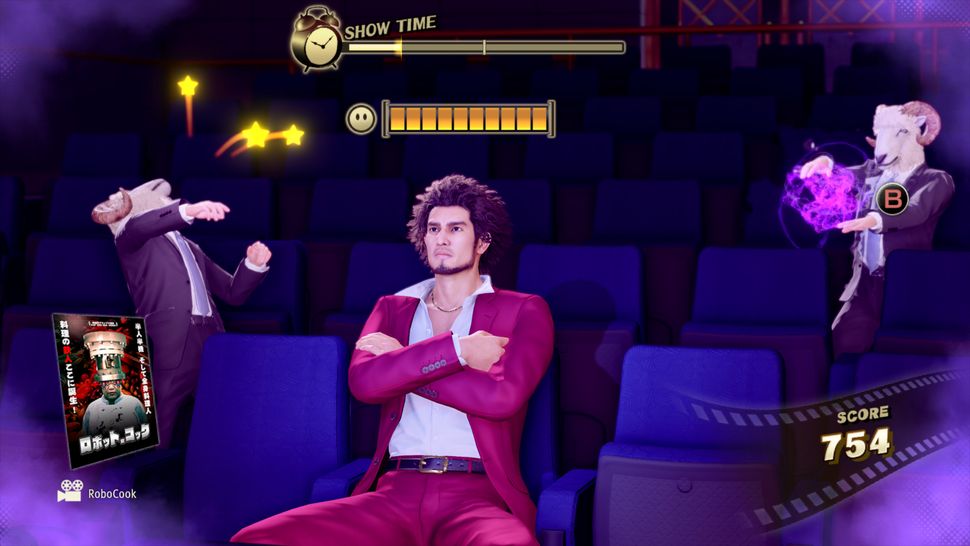 Xbox Series X/S Optimized 
The Yakuza games have always mixed mature themes with utterly bonkers shenanigans, and Yakuza: Like a Dragon really lets loose in the latter regard. While you can still expect plenty of hard-hitting plot points during the game's lengthy and turbulent story, the entire fighting system has been re-imagined as a turn-based JRPG – and it works surprisingly well. Each character can take on various classes, such as becoming a crooning musician or cutesy J-Pop idol, and each has their own abilities in battle. It's certainly a different approach, then, but one that really lets the series' freak flag fly.
Yakuza: Like a Dragon takes advantage of the Xbox Series X hardware by providing two distinct display modes to choose from: 'Normal' targets 60fps at 1440p, while 'High Resolution' bumps the resolution to 4K but halves the frame rate to 30fps. While we'd personally opt for a smoother experience over a slightly higher pixel count, it's great that users have the choice. 
Best Xbox Series X games at a glance
Assassin's Creed Valhalla
Call of Duty: Black Ops Cold War
Forza Horizon 4
Gears 5
Halo: The Master Chief Collection
Ori and the Will of the Wisps
Sea of Thieves
Tetris Effect: Connected
The Medium
The Touryst
Yakuza: Like a Dragon