The second generation of XPPen's Artist Pro brings some welcome upgrades, including a neat compact keydial, a snazzy stylus holder and a much more robust build. It also offers 16,000 pressure levels, although the difference between this and the industry-standard 8,092 is barely discernible. Like previous models in the Artist Pro range, it's relatively affordable, and it mostly performed well on test, but a few design niggles and performance blips prevent it from making the pro-grade.
Pros
+

Includes keydial, stylus and replacement nibs

+

Improved build quality

+

Decent specs for the price
Cons
-

A few performance blips

-

No VESA mount, limited stand options

-

No 2.5 or 4K
Why you can trust TechRadar We spend hours testing every product or service we review, so you can be sure you're buying the best. Find out more about how we test.
XPPen Artist Pro 14 (Gen 2): One-minute review
XPPen Artist Pro 14 (Gen 2): Specs
Swipe to scroll horizontally
XPPen Artist Pro 14 (Gen 2) review unit specs

| | |
| --- | --- |
| Dimensions: | 14.2 x 10.6 x 0.75 inches / 359.30 x 268.57 x 19.31mm |
| Active drawing area: | 11.8 x 7.4 inches / 298.94 x 186.84mm |
| Display resolution: | 1080 x 1200 |
| Screen featires: | Fully laminated |
| Resolution: | 5080 LPI |
| Pressure levels: | 16,384 |
| Color gamut: | 99% sRGB, 85% Adobe RGB (coverage)123% sRGB, 91% Adobe RGB (area) |
| Stylus: | X3 Pro Smart Chip Stylus |
| Connections: | 2x USB-C |
| Compatibility: | Windows 7 (or later), macOS 10.10 (or later), Android (USB3.1 DP1.2), Chrome OS 88 (or later), Linux. |
XPPen Artist Pro 14 (Gen 2): Design
Cleaner bezel than previous models
Inbuilt stand isn't great; no VESA mount
Cool pen holder and compact keydial
The last XPPen tablet I tested was the XPPen Artist 15.6 Pro, and boy, does this feel like a change for the better in terms of design. Where the older, first-generation Artist 15.6 Pro felt tacky and bulky, the Artist Pro 14 is svelte and sophisticated, with lots of lovely features showing real attention to detail.
Its 11.8 x 7.4-inch / 298.94 x 186.84mm active drawing area is no longer bounded by the tacky protruding plastic bezel seen in older models, with XPPen opting instead for a more slick border that's built in to the display. At the bottom of the screen is a sloped edge, providing some wrist support that makes the tablet fairly comfortable to use over long periods.
On the back edge of the unit are two buttons for powering the device and adjusting the brightness, as well as two recessed USB-C ports for connecting the device to the power supply and to the device you're drawing on. The underside is home to the inbuilt stand, which is my main bug-bear with the XPPen Artist Pro 14, as it only offers a 178-degree viewing angle, and there's no VESA mount, which means it's not going to be right for every studio. You can, of course, buy a stand separately – XPPen sells a few – but it would have been nice to see one included.
It's just shy of 0.75 inches / 20mm at its thickest, meaning it's portable and lightweight, and thanks to the included stylus case you won't need to worry about loose accessories rattling around in your bag. This case is actually one of my favorite aspects of the Artist Pro 14; simply click its base and a tray will satisfyingly glide revealing the included accessories which fit snugly into a rubbery lining. Another really nice touch is the nib remover, which is built in to the case.
The 10-button wireless keydial, conversely, is pretty basic, and a little cheap-feeling, but it's nice and petite and still comes in handy, especially thanks to its whizzy little roller dial. The buttons are tactile, but not quite as clicky as I'd like. Personally, I prefer built-in shortcut keys, but everyone is different.
XPPen Artist Pro 14 (Gen 2): Performance
No parallax, very little line jitter
Enjoyable drawing experience but could do with more bite
Some lag and driver issues as of writing
The Artist Pro 14 (Gen 2) is powered by XPPen's new X3 technology, and there's a noticeable improvement in the performance compared to the first-generation Artist 15.6 Pro, but there are still some issues with the driver and line jitter, which is something I've come to expect from more affordable devices.
First off, I downloaded the drivers from XPPen's website for both Mac and Windows. On my MacBook Pro, I had to restart the drivers quite a few times to get them to play ball, especially when it came to the keydial, which wasn't registering properly at first. Granted, the product hasn't started shipping yet, so hopefully XPPen can address this issue soon. I tested the tablet primarily with my pick of the best free drawing software, Krita, but I also tested Adobe Creative Cloud programs.
The screen is great, with decent contrast and good brightness. The color gamut is ever so slightly weaker than that of other tablets targeting this amateur/early pro segment of the market, resulting in slightly washed out colors, but that's only going to be noticeable to a well-trained eye.
The stylus glides with ease across the screen, making for an enjoyable drawing and writing experience. It lacks a real pen-to-paper feel, and could do with a little more bite to achieve this, but that's par for the course with more affordable slates. In a similar vein, there's a very small degree of line jitter, but it's much improved from older pen displays, and there's no parallax.
I did notice that repeated broader strokes can cause the app to lag and even crash, and I had to reset it a few times because of odd glitches. As I mentioned above, this is a new product, and such issues may get ironed out, but it was slightly limiting. Similarly, some lag occurred when I had multiple programs open, which is often the case when I'm working on creative projects, and this slowed me down a fair few times.
The keydial is a useful asset to help speed things up, and, provided you've got your drivers working, is easily configurable in the XPPen driver.
XPPen Artist Pro 14 (Gen 2): Stylus
Over 16K pressure levels
Eraser tip
Comfortable to hold
I really liked XPPen's newest stylus, but not because of its 16K pressure levels; its design and nibs are what really sold me.
XPPen has made a huge deal out of the high pressure-level count, but I barely noticed it, and when I did it was because I was having to press really hard to get the results I wanted at times. I actually damaged one of the felt pen nibs while doing my line-pressure sensitivity tests, but it's worth noting that most users won't need to be as rigorous as I was.
The base of the nib is chunky and has a rubbery grip, as well as two shortcut keys – which, I note, are far better than those on the Artist 15.6 Pro, and much harder to accidentally press. Its standard nibs are far less scratchy, but still have the tiniest propensity to snag, and while there was the unfortunate aforementioned bending incident with the felt nibs, I think they'll be pretty robust if you're not really putting the tablet through its paces like I was.
On the tip of the stylus is a clicky button which works as an eraser – a really neat feature that's so often lacking in affordable styluses. Unfortunately, it doesn't always register for some reason, although hopefully this is another fixable driver issue. Still, when it does work, it's really handy.
I struggled a little to do fine detail work with this stylus, and I had to do a lot more fiddling with the sensitivity than I'm used to.
Should I buy the XPPen Artist Pro 14 (Gen 2)?
Buy it if...
You prefer a separate keydial
It's a matter of preference if you get along better with shortcut keys or a keydial, and while this isn't the best one I've ever tried, it serves its purpose well and is super portable.
You want something affordable but capable
It's not quite as good value for money as I've come to expect from XPPen, but only by a small margin, and based largely on its fixed inbuilt stand, keydial and the currently buggy drivers, which I hope and expect will be fixed soon.
You're often drawing on the move
The XPPen Artist Pro 14 is petite, uses USB-C cables, and comes with highly travel-friendly accessories, making it a great pick for portability.
Don't buy it if...
You pay attention to ergonomics
Its inflexible inbuilt stand means you're limited to one fairly low viewing angle, which can be a huge turn-off if you tend to work for long hours at your screen – plus, there's no VESA mount.
You're a professional
It's still just shy of professional grade, especially as its resolution is lower than some of the competition, and also due to the aforementioned driver issues.
You want a top-notch screen
For the price, the screen is fine, but that's all; we'd really have liked to see 2-4K resolution, and a slightly wider color gamut.
XPPen Artist Pro 14 (Gen 2): Report card
Swipe to scroll horizontally
| | | |
| --- | --- | --- |
| Value | It's not quite as affordable or value-driven as other XPPen models I've tried, but it's still cheap and cheerful. | 4 / 5 |
| Design | Aesthetically, it's a marked step up from some first-generation Artist Pro products, but there are some frustrating oversights. | 4 / 5 |
| Performance | If we'd had less driver issues, we'd confidently call this a 4/5 at worst, but we spent more time troubleshooting than drawing at times. | 3.5 / 5 |
| Stylus | It's wonderfully designed, and the casing is lovely, but the 16K pressure levels are a bit of a gimmick, but it looks good and works well. | 4 / 5 |
Also consider...
Swipe to scroll horizontally
Header Cell - Column 0

XPPen Artist Pro 14 (Gen 2)
Huion Kamvas Pro 13 (2.5K)
Wacom One
XPPen Artist 15.6 Pro
Price:
$419.99 / £399.99 / AU$595.99
$399 / £379 / AU$899
$399 / £379 / AU$899
$369.99 / £399.99 / AU$599.99
Dimensions
14.2 x 10.6 x 0.75 inches / 359.30 X 268.57 X 19.31mm
14.7 x 9 x 0.39 inches / 373.5 x 229.1 x 10mm
14.7 x 9 x 0.39 inches
373.5 x 229.1 x 10mm
17.4 11 x 0.4 inches
/ 443 x 280 x 12.6mm
Active drawing area
11.7 x 7.3 inches / 298.94 X 186.84mm
11.2 x 7 inches / 286.5 x 179mm
11.2 x 7 inches / 286.5 x 179mm
13.9 x 7.6 inches / 355 x 193.5mm
Display Resolution
1080 x 1200 (16:10)
2560 x 1600(16:10)
2560 x 1600(16:10)QHD+
1920 x 1080p
Screen type
Fully laminated IPS
Fully laminated IPS
Fully laminated IPS
Fully laminated IPS
Resolution
5080 LPI
5080LPI
5080 LPI
5080 LP
Pressure levels
16,384
8,192
8,192
8,192
Color gamut
123% sRGB, 91% Adobe RGB
145% sRGB
145% sRGB
88% NTSC, 120% sRGB
Ports
USB-C
USB-C
USB-C
HDMI/USB
Compatibility
Windows 7 (or later), macOS 10.10 (or later), Android (USB3.1 DP1.2), Chrome OS 88 (or later), Linux.
Windows 7 or later, MacOS X version 10.13 or later
Windows 7 or later, macOS 10.12 or later, Android(USB3.1 DP1.2 or later), Linux
Windows 10/8/7, MacOS X version 10.10 or later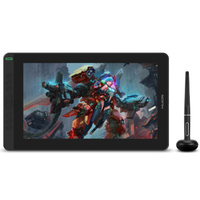 Huion Kamvas Pro 13 (2.5K)
I'd say this is the best 1:1 comparison from a competitor brand; it's close in price, but prioritizes ergonomics and resolution over design features and accessories. Plus, it's a little cheaper at retail price.
Read our full Huion Kamvas Pro 13 (2.5K) review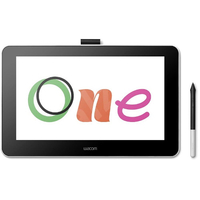 Wacom One
While it's one of Wacom's most basic models and therefore lacks some features, like shortcut keys and a separate stand, it's packing quite a punch in terms of features, and performs wonderfully
Read our full Wacom One review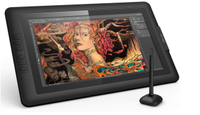 XPPen Artist 15.6 Pro
This tablet is very affordable, and of XPPen's previous generation. As such, its build quality isn't as good and its screen doesn't feel nearly as high quality.
Read our full XPPen Artist 15.6 Pro review
How I tested the XPPen Artist Pro 14 (Gen 2)
I used the XPPen Artist Pro 14 for two weeks for various projects
I tested it on both Windows and Mac and downloaded the drivers
I used drawing apps like Krita, as well as creative software like Photoshop
Over the course of the two weeks I tested the XPPen Artist Pro 14 I used the slate to work on a few digital art projects, as well as for photo editing in programs like Krita, Illustrator and Photoshop.
I used Windows for some of this time, but mostly focused on my device of choice, my MacBook Pro, downloading the XPPen drivers to both machines to test how well they worked.
As well as digital painting, I tried sketching, writing and editing photos to see how well the tablet performed at different tasks.
I've been drawing for years, and using drawing tablets regularly for just over a year. In that time, I've come to understand the needs of amateurs and professionals alike, and identify how well suited a device is for each.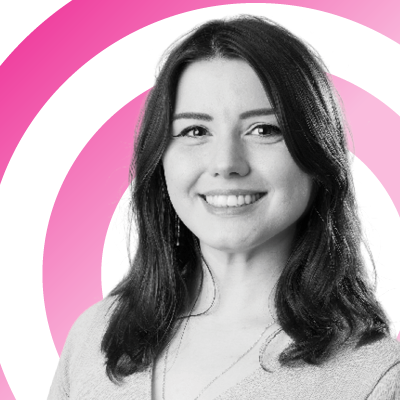 Managing Editor, Lifestyle
Josephine Watson (@JosieWatson) is TechRadar's Managing Editor - Lifestyle. Josephine has previously written on a variety of topics, from pop culture to gaming and even the energy industry, joining TechRadar to support general site management. She is a smart home nerd, as well as an advocate for internet safety and education, and has also made a point of using her position to fight for progression in the treatment of diversity and inclusion, mental health, and neurodiversity in corporate settings. Generally, you'll find her watching Disney movies, playing on her Switch, or showing people pictures of her cats, Mr. Smith and Heady.