What is Freely? The new BBC, ITV and Channel 4 smart TV platform explained
Freeview joins the world of streaming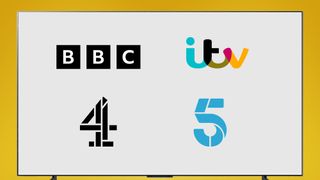 (Image credit: Everyone TV)
The UK's biggest free-to-air broadcasters – the BBC, ITV, Channel 4, and Channel 5 – have announced a new smart TV streaming service that will allow users to watch live TV via the internet for free. The platform, called Freely, is currently in development, and is due to launch in 2024.
Freely is designed to bridge the gap between conventional terrestrial television and online entertainment by offering live free-to-air TV without the need for an aerial, while also ensuring a sustainable future for public service broadcasting in an environment that's increasingly dominated by the best streaming services.
In short, Freely will contribute to blurring the lines between conventional terrestrial television and online entertainment by offering regular live TV, but without the need for an aerial. But what else do we know about the UK's next streaming service? Here's everything we know about Freely so far.
What is Freely?
Freely is being launched as a streaming-service version of the existing Freeview and Freesat services (both of those services will continue to operate, by the way). It'll show both live and on-demand content from the UK's big-four broadcasters.
With UK viewers increasingly turning to the internet to watch content, Freely will let households with internet-connected TVs to access free-to-air channels via the internet, without the need for an aerial or satellite dish.
You'll access it via an on-screen interface and TV guide, with content from other Freeview channels (such as Dave, Sky News, and Film 4) being added when the service is up and running.
Freely will become part of the Everyone TV family, operators of the Freeview and Freesat free TV platforms, which are delivered via aerial and satellite respectively.
How will you access Freely?
The Freely platform will be built into future generations of smart TVs, alongside services from the likes of Netflix, Prime Video, and YouTube.
However, it is uncertain whether it will be available as an app on devices like the Amazon Fire TV stick just yet, and it's also unclear whether owners of current smart TVs will be able to access the service via an app.
Everyone TV has said Freely will place "the distribution of free TV at the centre of the streaming age", allowing viewers to have access to free TV broadcasting through an internet-based platform.
What will you watch with Freely?
Freely will essentially be 50% live television and 50% on-demand streaming. It's expected that it will adopt a layout similar to those of streaming platforms with a 'continue watching' feature and content recommendations, combined with a terrestrial-style TV guide of live and on-demand programmes across BBC, ITV, Channel 4, and Channel 5.
Live television has been accessible online for quite some time through individual channel apps such as BBC iPlayer and ITVX, but Freely will be the first to take content from different broadcasters and bring them into one space. As mentioned, the first step in combining the elements of live and online television starts by introducing Freely to the next era of smart TVs.
While the in-app features have not been revealed we can expect Freely to have a modern appearance to match the look of the big streamers, and novel functionality, including functions that will make it easier for viewers to reach new shows while streaming live TV .
When will Freely launch?
We don't yet know exactly when Freely is going to arrive, but Everyone TV says the service is "set for launch in 2024".Boldly, it claims that Freely "will replace the terrestrial TV experience" and will build on Freeview, which is now in 16 million homes.
It'll certainly make streaming live TV from the BBC, ITV, Channel 4 and Channel 5 a lot easier, as currently all of those require a separate app. But we'll update this page with more details about Freely, along with our first impressions, once it gets closer to rolling out.
You might also like
Sign up for Black Friday email alerts!
Get the hottest deals available in your inbox plus news, reviews, opinion, analysis and more from the TechRadar team.
Rowan is an Editorial Associate and Apprentice Writer for TechRadar. A recent addition to the news team, he is involved in generating stories for topics that spread across TechRadar's categories. His interests in audio tech and knowledge in entertainment culture help bring the latest updates in tech news to our readers.