If you're looking for a laptop bag that's sleek and stylish yet sacrifices none of the quality, then the Lo & Sons O.G. 2 is the choice pick. It not only fits larger laptops, with extra space for smaller devices, but also comes with tons of pockets for overnight travel, padded insides, and a weather-proof interior for extra protection.
Pros
+

Made of high-quality material

+

Sleek and stylish

+

Tons of space and pockets
Cons
-

Very expensive

-

Not available outside the US
Why you can trust TechRadar We spend hours testing every product or service we review, so you can be sure you're buying the best. Find out more about how we test.
Lo & Sons O.G. 2: One minute review
Though you can slide the smaller, more portable laptops into most normal-sized bags, 15-inch and larger machines are often a struggle and end up requiring bulkier carry-ons to fit them properly. The Lo & Sons O.G. 2 laptop bag, which is a revamped version of its popular version, can easily carry not several large-sized laptops along with plenty of other accessories, a charger, and more.
The O.G. 2 is an overnight travel bag that balances a chic look with practicality. It's not only incredibly roomy but also features plenty of cushioning to keep your gaming laptop well-protected. The outside is completely waterproof – even the heaviest of storms can't penetrate the interior – leaving your delicate machines bone dry. Both the exterior and interior material are also quite hardy, meaning that even after months of essentially beating it up, we found not a single tear or pulled string.
Another point in the O.G. 2's favor is its sheer number of pockets. There are so many of them you'll probably keep discovering more at least a month after your purchase. There are side pockets, back pockets, several pockets on the inside lining of the bag, a mesh pocket to put your water bottle or umbrella in, and even a hidden pocket at the bottom to put shoes in.
There are two main ways to carry the O.G. 2: the first using the shorter handles and the second using the longer strap that goes over the shoulder. While both methods work just fine, once the bag surpasses a certain weight it's best to use the second method as the padding eases a lot of stress on your shoulder.
Of course, this sort of premium designer bag doesn't come cheap: you'll be spending $378 for the medium and $398 for the large. While it's difficult to recommend a bag this expensive during a cost-of-living crisis, those who can afford it will be making a wise long-term investment.
Lo & Sons O.G. 2: Price and availability
Premium in both build and price
Only available in the US
First and foremost, Lo & Sons is a designer company and, while not as well known as brands like Gucci, Prada, Michael Kors, etc., the products are both premium in price and in quality. As such, you'll be spending quite a bit of money to snag one of these overnight travel bags. Specifically $378 (around £320 / AU$564) for the medium-sized bag and $398 (around £336 / AU$594) for the large version.
However, these high-quality bags come with a caveat and that's strict US-only availability. If you live in the UK, Australia, or any other region you'll have to import using a proxy service. Considering how expensive these bags are already, this would mean an even bigger price tag.
Lo & Sons O.G. 2: Design and features
Elegant and high-end design
High-quality material
Tons of space and pockets
Lo & Sons O.G. 2 Key Specs
Here are the specs for the Lo & Sons O.G. 2 we received for review:
Key Features: Suitcase handle sleeves, dedicated laptop sleeve, water-resistant nylon, leather handles and trim
Dimensions: Medium - 6.75" x 16.5" x 13.75", Large - 6.75" x 16.5" x 14.25" (L x W x H)
Volume: Medium - 25L, Large - 26L
Weight: Medium - 2.6lbs, Large - 3lbs
The O.G. 2 is designed incredibly well, plain and simple. The exterior looks simple yet sleek, undeniably high fashion and elegant, which makes it perfect for any look. Better yet, the material is completely tear-proof and waterproof, meaning no rough treatment or bad weather will degrade it.
Meanwhile, the interior is just as resistant, yet soft enough to cushion whatever laptops you have inside. And the fact that it can fit multiple large laptops at once is an absolute boon. Then there's the sheer amount of pockets tucked away, like the shoe pocket at the bottom of the bag, side pockets, pockets lining the interior, a mesh pocket that can hold water bottles or umbrellas, and a hidden side pocket for small items.
And the best part is that no matter how much stuff you fit inside, the pockets are so well placed and the interior so roomy that you'll never notice. And when using the long strap, the adjustable cushion helps alleviate pressure on your shoulder.
Lo & Sons O.G. 2: Performance
Image 1 of 2
Completely water-resistant
Tear proof
Can fit several laptops as well as other items
In order to fully test out the O.G. 2, we really put it through its paces. For several months we used it in everyday life situations like daily commutes and extended traveling, letting it get battered and beaten with no special treatment. And despite the rough handling, there's not a single scratch on the outside and no signs of frayed material on the inside and exterior.
We were also able to subject this bag to several rain storms over the course of a few months, and there has been zero leakage. Its outside is made of a wicking material that does wonders in repelling the elements from your most vulnerable tech. And repel it did, even on the thinner back pocket for smaller laptops or other devices.
Finally, we tested out how much we could fit into the bag, which turned out to be even more than we thought. At least two pairs of shoes can fit into the bottom hidden pocket, and we were able to fit in three 17-inch laptops, one with a thickness of over three inches, as well as clothes and a water bottle. Though it's best to avoid overstuffing any bags, even with all the extra weight it was still easy to carry around with no wear or tear, not even on any of the zippers.
Should you buy a Lo & Sons O.G. 2?
Buy it if...
You need to fit large laptops in one bag
This bag is roomy enough to handle multiple 15-inch or bigger laptops, as well as any other overnight travel items you may need.
You need a high-quality travel bag
The amount of punishment this bag can take, coupled with its weatherproofing, is incredible to say the least.
You want a simple yet luxurious name-brand bag
Not only is it made of tough stuff, but it looks stylish and high-end to boot and is sure to stand out when traveling overnight to your next big event.
Don't buy if...
You're on a strict budget
While this bag is high-quality and resilient, it doesn't come cheap with its name-brand price tag.
You're not located in the US
Unfortunately, this brand-name bag is US-only so those in other regions will have to import it for an additional expense.
Also consider
Lo & Sons O.G. 2: Report Card
Swipe to scroll horizontally
| | | |
| --- | --- | --- |
| Value | Though it's an expensive bag for sure, the quality is top-notch. Too bad it's only available in the US. | 4.5 / 5 |
| Design | Simple yet stylish, it makes for an elegant-looking overnight bag that suits any environment. | 5 / 5 |
| Performance | You can fit so much in this bag, including laptops, shoes, clothes, and other items. The bag itself is incredibly durable too. | 5 / 5 |
| Total (Average) | Row 3 - Cell 1 | 5 / 5 |
First reviewed November 2022
How We Test
We pride ourselves on our independence and our rigorous review-testing process, offering up long-term attention to the products we review and making sure our reviews are updated and maintained - regardless of when a device was released, if you can still buy it, it's on our radar.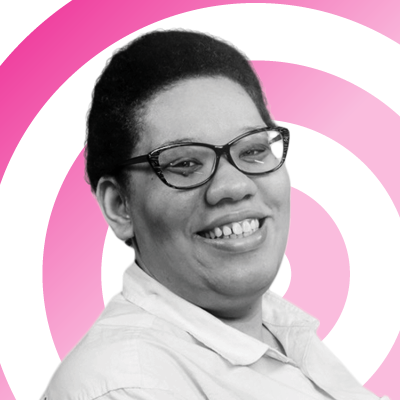 Named by the CTA as a CES 2023 Media Trailblazer, Allisa is a Computing Staff Writer who covers breaking news and rumors in the computing industry, as well as reviews, hands-on previews, featured articles, and the latest deals and trends. In her spare time you can find her chatting it up on her two podcasts, Megaten Marathon and Combo Chain, as well as playing any JRPGs she can get her hands on.