To say that the Google Pixelbook is a strong Chromebook contender isn't going to surprise anyone, but that is exactly the case. Honestly, we wouldn't accept anything less from such a pricey Chromebook, especially considering how lightweight of an operating system Chrome is.
Benchmarks
Here's how the Google Pixelbook performed in our suite of benchmark tests:
Mozilla Kraken: 1,202ms
Octane: 27,554
JetStream: 136
Battery Life (TechRadar movie test): 7 hours, 40 minutes
To be fair, the Google Pixelbook does handle our entire workload through the Chrome browser – from Google documents and spreadsheets to Slack chat and even Lightroom photo editing – without a hitch. It's impressive given how traditionally RAM-hungry the browser is, but in Chrome OS there seems to be way more headroom in that regard than with, say, Windows 10 or macOS.
Naturally, the Pixelbook is going to outmatch Samsung and Asus's latest premium Chromebooks in performance on browser benchmarks, but that's neither here nor there. Frankly, you're not going to see much of a performance difference between the three in real-world use – that's a testament to just how well Chrome OS works with low-power hardware.
Battery life
As for how long the Pixelbook lasts, expect shorter longevity numbers than you're used to having on lower-power Chromebooks. Google promises the Pixelbook to last 10 hours on a full charge, a number that was reached based on 'a mix of standby, web browsing and other use,' according to its product page.
However, in our TechRadar battery test – where we loop a locally stored 1080p movie at 50% brightness at 50% brightness and volume with the keyboard backlight and Bluetooth disabled – the Pixelbook only lasts 7 hours and 40 minutes. That's impressive in and of itself, but definitely a couple of hours short of Google's promise. And, that's without mentioning the fact that the Samsung Chromebook Pro lasted 8 hours and 43 minutes on the same test while the Asus Chromebook Flip lasted a whopping 10 hours and 46 minutes.
We'd say the difference in battery life between the two devices lies in them both running low-power Intel Core m3 chips that consume battery life slower, as well as the Chromebook Flip's lower-resolution panel. Regardless, we still expect the Pixelbook to last longer during real-world use – additionally, it outlasted the Surface Pro and 13-inch MacBook Pro by 50 minutes and over an hour, respectively. Not to mention that just 15 minutes hooked up to an outlet gives you up to 2 hours of use, thanks to USB-C fast charging.
Full-blown Android on a Chromebook
Perhaps the headlining feature of the Pixelbook is its wholecloth support of Android apps and the Google Play store. Alongside that is the brand new launcher interface to access these apps. That's right, after several public attempts through none other than Samsung and Asus, we finally have the promised Chromebook that can run Android apps.
The result is, frankly, fantastic, and a testament to Android's vast versatility. Regardless of which Android apps we installed – whether it was Sonic the Hedgehog or the VLC video player – they worked perfectly and looked beautiful beneath the pixel dense display. Sure, there are some compatibility issues in that some configuration windows appear as if they were on a smartphone. However, that's more on the app developers than on the Pixelbook itself.
This is where the masses of local storage start to make much more sense than they ever did on previous Chromebook Pixel models: you're going to need a place to store all of these apps and the files they'll interact with.
Naturally, Google also needed a new interface through which to access all of these apps, and that's where the new Chrome launcher comes in. Accessible through a key that has replaced what would otherwise be 'Caps Lock' as well as a circular button on the taskbar-like 'shelf', this tool lets you search through all installed apps as well as open apps with a screen tap.
(Don't worry, the 'Caps Lock' function may still be accessed by holding the 'Alt' key and pressing the launcher button.)
Ultimately, this level of Android app support stands to blow Chrome OS wide open, effectively eliminating its dependence on the Chrome web store for app-like experiences. It brings the operating system far closer in capability and versatility to that of Windows 10 and macOS, basically making what was a thick line between much, much thinner.
What's more important, however, is that we're finally at a point where there are little to no compromises for almost anyone to switch from a Windows or Mac machine to a Chromebook, thanks to Android. It's all thanks to the Pixelbook.
Final verdict
We've compared the Google Pixelbook to rivaling premium Chromebooks, for what should be obvious reasons. However, the fact is we could have easily put it up against the Surface Pro or even the MacBook Pro for its design. That speaks volumes as to how blown-away we are by the Pixelbook, and how far Google has taken the Chromebook platform since its genesis.
The Google Pixelbook is the first Chromebook worthy of consideration, alongside the most high-end Windows and Mac laptops and 2-in-1 devices. That alone should tell you everything you need to know about the Pixelbook: this is the best Chromebook to date, bar none.
That said, this is definitely not the Chromebook you're probably used to. If you were expecting an affordable laptop that the Chromebook name has become synonymous with, look elsewhere. If you want to get in on the ground level of what very well may be the future of Chromebooks in the premium space, look no further. You won't be disappointed.
Images Credit: TechRadar
Need a better alternative?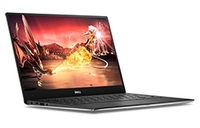 (opens in new tab)
15 best laptops available to buy today
TechRadar has reviewed hundreds of laptops so that we're able to offer you the authoritative buying advice you expect. Whatever you're looking for in a laptop, we've rounded up all the best options in our helpful buying guide so you can decide whether the Pixelbook really is the best option for you.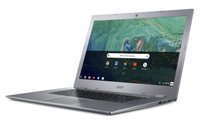 (opens in new tab)
10 best Chromebooks in the world today
If you have your heart set on a Google Chromebook, there are loads of buying options - from really cheap options up to very expensive ones. We've reviewed them all and wrapped the best options up in this guide.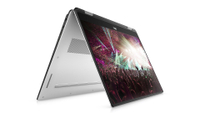 (opens in new tab)
10 best 2-in-1 laptops in the world today
The Chromebook Pixel is one of the best 2-in-1 laptops out there but if you want to see the other best options, take a look at our round-up of the best 2-in-1 laptops available today.