The Fujifilm Instax SQ40 is everything an instant camera should be: it's stylish, it offers point-and-shoot simplicity, and it delivers decent-sized square-format prints. It's pricier than an Instax Mini 12 and can also be restricting for those that want to get more creative, but otherwise the SQ40 hits all the right notes.
Pros
+

Looks great

+

Point-and-shoot simplicity

+

Print size is spot on
Cons
-

Pricier than many alternatives

-

Leaves little room for creativity
Why you can trust TechRadar We spend hours testing every product or service we review, so you can be sure you're buying the best. Find out more about how we test.
Fujifilm Instax SQ40: Two-minute review
Retro-style
Retractable lens with closeup mode
Automatic exposure
Most Fujifilm Instax cameras follow a similar formula, and we've unpacked how to get started with an Instax like the SQ40 in our Fujifilm Instax Mini 12 review. In a nutshell: insert the two CR2 batteries, follow the visual cues to insert the film, open the lens, and away you go.
Fujifilm does old-school design better than most, and the Instax SQ40 is a perfect example of that. Some may prefer the look of the bright and bubbly Instax Mini series, but my preference is for the classic black faux-leather finish of the SQ40.
The silver-effect accents around the lens and shutter button are a nice touch, though I would have gone one step further and included a more pronounced silver top plate. I didn't have the leather half case while reviewing the SQ40, but judging by the images I've seen it serves to enhance the retro styling even further.
Image 1 of 5
Again, like the Instax Mini 12, which is the best instant camera for most people, you have a retractable lens with three settings: off, on, and selfie. The difference between on (standard mode) and selife is the focus distance range – you'll be able to get up close and personal for selfies and macro using the selfie mode, but it won't focus sharply into the distance like the standard shooting mode does.
There's a small contour on the rear of the camera that gives a bit of grip, and overall the SQ40 is much easier to hold than the Mini 12.
The camera automatically determines the brightness in your pictures using a light meter on the front of the lens, and in general you can expect accurate brightness in your SQ40 prints, unless you're in bright sunlight, in which the camera can overexpose a little.
Image 1 of 6
Next to the light meter is a Flash Light sensor for the always-on flash. I'd like a button to deactivate the flash for the times when I don't want the foreground subjects brightly illuminated, and without that feature I often opt to physically cover the flash as a workaround.
The fixed angle of view is slightly tighter than that of a phone's main camera – around 35mm in photography terms – and in general you'll want your subjects to be between 0.3m and 3m from the camera; any further away and they'll be too small in your prints.
There's a viewfinder for composing pictures. This isn't physically aligned with the lens, but it has parallax correction, so what you see through the viewfinder is pretty much the composition you're going to get.
To help compose your selfies, the SQ40 has a tiny mirror on the front of a lens as a visual guide, but given its size it's only moderately helpful.
Fujifilm Instax SQ40: Performance
Better in bright light than the Instax Mini 12
Lovely washed-out vintage prints
The 62 x 62mm square prints that the SQ40 churns out are perfect in size – equal in height as Instax Mini film but in a wider square format, with the film itself measuring 86mm x 72mm.
Auto exposure parameters are 1/2 sec with slow sync flash, which is ideal for flash portraits indoors, and up to 1/400 sec, which gives more headroom in bright sunlight than the Instax Mini, which tops out at 1/250 sec and washes out (overexposes) more often.
You don't buy an instant camera for technical quality, but for the best possible results you'll want to keep subjects close to the camera, and make sure the camera is in the correct shooting mode for the focus distance, or else your subjects won't be in sharp focus. For example, the selfie mode's focus distance is between 0.3 to 0.5m, and anything beyond that will produce soft images.
Image 1 of 10
The sample gallery (above) shows the sort of aesthetic quality you can expect from any Instax camera – that's a lovely desaturated vintage look, and the SQ40 is no exception.
Digitizing your prints is as simple as taking them, courtesy of the 'Instax Up!' app. All the pictures in the sample gallery were digitized using the app, which includes guides for all film types, including the SQ40's square format, and handy features like Remove Reflections.
Fujifilm Instax SQ40: Price and release date
List price $149.99 / £134.99 / AU$229
2 x 10-sheet pack of regular Instax Square film costs $24.99 / £16.99 / AU$34.95
The Fujifilm Instax Square SQ40 has a list price of $149.99 / £134.99 / AU$229, and is available from the end of June.
Instant photography doesn't end with the cost of the camera of course, and there's no such thing as cheap instant film. However, you won't find better value than Instax.
A regular twin pack (2 x 10 sheets) of Square color film costs $24.99 / £16.99 / AU$34.95, and it's also available with different colored borders, including Rainbow, plus a Monochrome version of the film (prices vary).
Alongside the launch of the SQ40, Fujifilm has added a Sunset variety of its Square film, featuring soft color gradients which the company says are "reminiscent of a serene sunset". This costs $15.75 / £10.99 / AU$26.95 for a single pack of 10 sheets.
Fujifilm Instax SQ40: Should I buy?
Swipe to scroll horizontally
Fujifilm Instax SQ40

| Attributes | Notes | Rating |
| --- | --- | --- |
| Price | Pricier than alternatives | 3.5/5 |
| Design | Looks great | 4/5 |
| Performance | Point-and-shoot simplicity | 4/5 |
Buy it if...
You want to be the party photographer
Anyone can take a photo with the Instax SQ40 and get a decent result on paper, making them the perfect, if expensive, party cameras.
You love the look
Bold and bubbly or retro classic? If you're in the latter camp, the SQ40 is for you rather than the Instax Mini 12.
You love vintage color
Those washed-out vintage vibes you get from Fujifilm Instax prints are divine.
Don't buy it if...
You want the best budget option
The SQ40 is almost twice the price of the Instax Mini 12.
You want creative control
The SQ40 is point-and-shoot simplicity which really is what an instant camera should be. However, there's little room for technical creativity like in the Polaroid Now+ with its lens filters and bluetooth app control.
You want a compact instant camera
It doesn't weigh much, but the SQ40 certainly is chunky. Could Fujfilm make a smaller Square format Instax?
Fujifilm Instax SQ40: also consider
Swipe to scroll horizontally
| | Fujifilm Instax SQ40 | Fujifilm Instax Mini 12 | Polaroid Now+ |
| --- | --- | --- | --- |
| Price: | $149.99 / £134.99 / AU$229 | $79.95 / £79.99 / AU$119 | $139.95 / £139.99 / AU$229 |
| Film type | Fujifilm Instax Square | Fujifilm Instax Mini | Polaroid i-type or Polaroid 600 |
| Film size | 86mm x 72mm | 86mm x 54mm | 107mm x 88mm |
| Picture size | 62mm x 62mm | 62mm x 46mm | 79mm x 79mm |
| Film develop time | 90 seconds | 90 seconds | 10-15 minutes |
If our SQ40 review has you interested in instant cameras, here are a couple of other options to consider...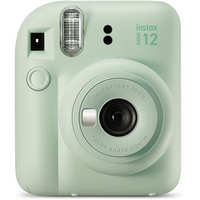 Fujifilm Instax Mini 12
It may look different, but the Instax Mini 12 is similar in size and user-experience to the SQ40, and it costs a whole lot less. However, Instax Mini is a smaller film format, and you might prefer the SQ40's square format.
Read our full Fujifilm Instax Mini 12 review.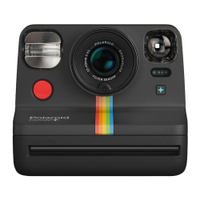 Polaroid Now+
For similar money, the Polaroid Now+ is a more advanced instant camera with autofocus that can be controlled remotely via an app and has clip-on lens filters. Its film is bigger too, however, the running cost of Polaroid instant cameras are higher than Instax.
Read our full Polaroid Now+ review.
Fujifilm Instax SQ40: How I tested
A day in the city
A few packs of film
I haven't needed much time with the Instax SQ40 to form my opinions about it. I've reviewed plenty of Instax cameras down the years, and the point-and-shoot models like the SQ40 are simple cameras that offer a fun and intuitive user experience.
The only real choice you have to make when using the SQ40 is if you want to use the standard mode or the closeup shooting mode. You also quickly learn what are the types of pictures that work for instant photography at this print size, and those that don't. You'll want subjects to fill the frame, so moderate closeups, bold buildings for example.
Read more about how we test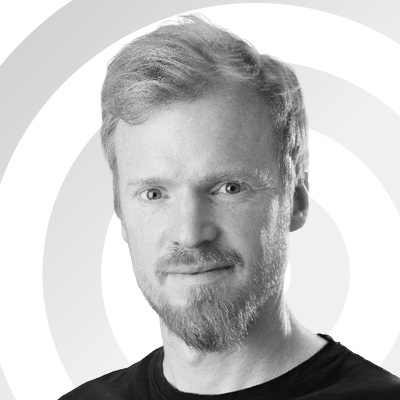 Tim is the Cameras editor at TechRadar. He has enjoyed more than 15 years in the photo video industry with most of those in the world of tech journalism. During his time as Deputy Technical Editor with Amateur Photographer, as a freelancer and consequently editor at Tech Radar, Tim has developed a deeply technical knowledge and practical experience with cameras, educating others through news, reviews and features. He's also worked in video production for Studio 44 with clients including Canon, and volunteers his spare time to consult a non-profit, diverse stories team based in Nairobi. Tim is curious, a keen creative, avid footballer and runner, and moderate flat white drinker who has lived in Kenya and believes we have much to enjoy and learn from each other.