Why you can trust TechRadar We spend hours testing every product or service we review, so you can be sure you're buying the best. Find out more about how we test.
Intel Core M-series CPUs might just be the perfect processors to power Chromebooks, seeing as they deliver more performance than your typical Celeron chip while also being more efficient. And, that's not just us saying that: the benchmark results prove it.
With its Intel Core m3 CPU, the Asus Chromebook Flip runs almost twice as fast as the Dell Chromebook 13 with a Celeron processor. That said, this hybrid doesn't quite have the juice to keep up with the Intel Core i5-powered Acer Chromebook 14 for Work or the Core m5 chip inside the discontinued HP Chromebook 13 (the newer HP Chromebook 13 G1 has better specs, albeit a higher price tag), even if it's only a quarter less power.
Regardless of the actual specs, the Asus Chromebook Flip's performance is incredible, even with two Chrome windows open with 12 tabs each. Alongside our heavy browsing habits, we also had Google Music playing in the background and the Slack Android app open.
Battery life
Chromebooks are known for having a long battery life, and the Asus Chromebook Flip continues that tradition. In fact, it's the longest-lasting premium Chromebook we've tested at the time of this review, having ran for an impressive 10 hours and 46 minutes during our standard local movie playback test.
In contrast, the Acer Chromebook 14 ended its run an hour and 10 minutes sooner while the HP Chromebook 13 only managed just a minute over eight hours.
With our typical workload, however, the Asus Chromebook Flip did run just a bit short of making the eight-hour, all-day battery life mark. Still, you can boost battery life dramatically by running less tasks, turning off the keyboard backlight and reducing the display brightness.
Screen and speakers
Although the Asus Chromebook Flip C302 only comes with a 1,920 x 1,080 display, FHD is really all you need on a 12.5-inch screen. It's not as sharp as the QHD HP Chromebook 13, but the lower pixel count offers two more hours of battery life – a tradeoff that many folks would happily make.
Still, text and photos stay crisp and the colors rich, which are exactly what we hope to see in a companion device to flip through e-comics, watch online videos and browse through envy-worthy travel photos. Run-of-the-mill contrast levels – dark pixels often falling off to deep blacks – is the only weak part of the display. Nevertheless, it's a step up from most Chromebooks, and we favor this over muddy grays.
As far as audio, the Asus Chromebook Flip's speakers don't offer much nuance to really appreciate music. They can get loud, but the frequency is a little bit tinny, which limits how high you can set the volume before it's unbearable. Do your ears a favor, and opt for a pair of headphones if you're in the mood to rock out.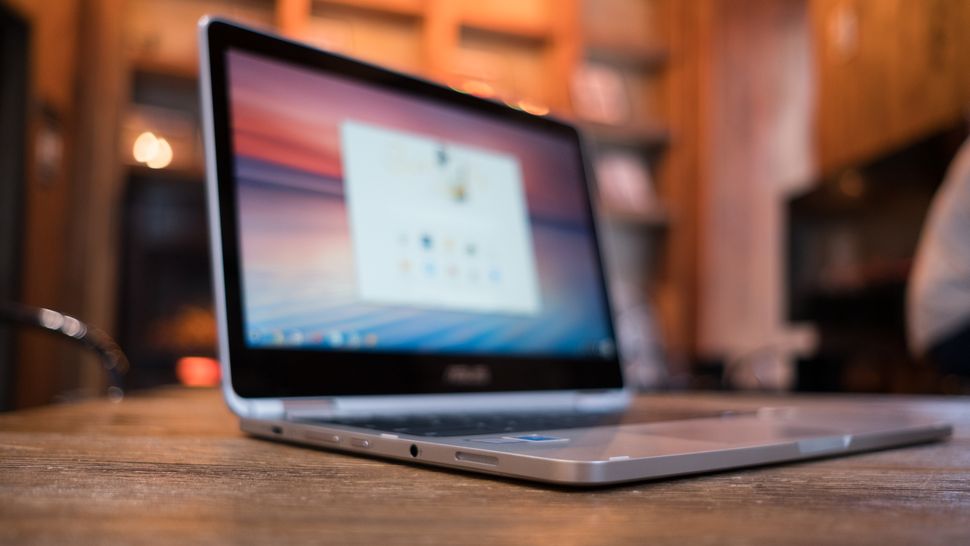 Final verdict
If you've been considering switching to a premium Chromebook, the Asus Chromebook Flip has a hundred reasons (read: dollars, pounds … you get it) to make you go for it. That isn't a huge price bump considering that the Asus Chromebook Flip C302 rises to its premium status with a stunning screen and a much improved keyboard, more than what some Ultrabooks can offer.
Additionally, this is the first Chromebook that really feels as comfortable to use as a tablet as it is in traditional laptop mode. While the Samsung Chromebook Pro almost makes this version irrelevant with its sharper screen and built-in stylus, it doesn't hold a charge quite as long and isn't any more powerful.
For now, the Asus Chromebook Flip C302 is king of the Chrome OS hill and still is a worthy Chromebook candidate.
Images Credit: TechRadar
Need a better alternative?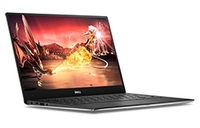 15 best laptops available to buy today
TechRadar has reviewed hundreds of laptops so that we're able to offer you the authoritative buying advice you expect. Whatever you're looking for in a laptop, we've rounded up all the best options in our helpful buying guide so you can decide whether the Asus Chromebook Flip really is the best option for you.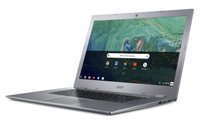 10 best Chromebooks in the world today
If you have your heart set on a Chromebook, there are loads of buying options - from really cheap options up to very expensive ones. We've reviewed them all and wrapped the best options up in this guide.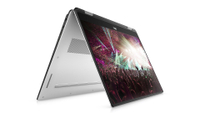 10 best 2-in-1 laptops in the world today
The Chromebook Flip is one of the best 2-in-1 laptops out there but if you want to see the other best options, take a look at our round-up of the best 2-in-1 laptops available today.
Kevin Lee was a former computing reporter at TechRadar. Kevin is now the SEO Updates Editor at IGN based in New York. He handles all of the best of tech buying guides while also dipping his hand in the entertainment and games evergreen content. Kevin has over eight years of experience in the tech and games publications with previous bylines at Polygon, PC World, and more. Outside of work, Kevin is major movie buff of cult and bad films. He also regularly plays flight & space sim and racing games. IRL he's a fan of archery, axe throwing, and board games.