Admittedly, the Astro A30 has its limits. But, it's yet more proof that a new breed of gaming headsets is taking over – one that sounds great, looks great, and is versatile enough to be used at and away from your desk.
Pros
+

Comfortable and customizable

+

Great audio performance

+

Versatile

+

Boom and built-in mic

+

Simultaneous mix
Cons
-

Pricey

-

Slightly tight clamping

-

Some parts aren't the best quality
Why you can trust TechRadar We spend hours testing every product or service we review, so you can be sure you're buying the best. Find out more about how we test.
Astro A30: One-minute review
Astro always aims for the stars, and its latest offering, the Astro A30, is no different. While the brand doesn't always get there – specifically with its more budget-friendly offerings – the tactic at least gets it to the moon, and that's especially true here.
The Astro A30 looks great and inherits some of the A40's customizability. And, it's a quality purchase as well, delivering in audio performance, comfort, and versatility – even if you do have to pay a slightly hefty price to get it. However, it's not devoid of shortcomings, although some of those can be remedied by mere EQing, and despite having all the right elements, it doesn't do enough to really stand out.
Still, it's great where it matters. It's also among the latest models to join this new breed of gaming headsets that tries to do it all, which I'm absolutely here for, especially since it also means that it could potentially save users money (and perhaps even lower their carbon footprint).
Is the Astro A30 going to win the race to the stars? Probably not, but it's still a stellar choice and one of the best wireless gaming headsets right now.
Astro A30: Price and availability
How much does it cost? $229.99 / £229.99 / $429.95
When is it available? Available now
Where can you get it? Available in the US, the UK, and Australia
Astro A30: SPECS
Interface: 2.4GHz transmitter, Bluetooth, 3.5 mm aux cable
Platforms: PS5, PC/Mac, Xbox Series X|S
Mic: Removable boom mic, Built-in mic
Surround sound: 3D audio
Weight: 326g
I wish the Astro A30 wasn't so steeply-priced. At $229.99 / £229.99 / $429.95, it is a hefty purchase for most people, particularly because we're in the middle of high inflation. That isn't to say it isn't worth it because you are getting a versatile pair here that can be used for PC and console gaming, and can moonlight as headphones.
But, there are other gaming headsets with very similar features and capabilities at a more affordable asking price. The SteelSeries Arctis Nova 7 Wireless is a terrific example. For just $179 / £174 (about AU$310), it also delivers slightly better sound quality and promises a longer battery life.
If you have cash to spare, however, and are a fan of Astro headsets, like the legendary Astro A50, you might prefer the Astro A30. It's also a good one to add to your collection if you've got one going.
Astro A30: Design
Comfortable and customizable but some clamping force
Plastic yoke is easily scratched
Mobile app support
Personally, I adore the Astro A30's look and design. I appreciate the uniqueness of its rounded square ear cups since many of the newer releases from Astro's rivals have gone with an oval design. Plus both its speaker tags and ear cups are magnetically attached so you can swap yours out to match whatever aesthetic you're currently into.
There are things that I wish were better, however. The plastic yoke that attaches the ear cup to the band is easily scratched – so much so, I've had to gently remove shaved bits of it whenever I accidentally scrape it against something. And, I tend to be a little OCD about my gear so I'm usually very careful and take good care of them.
On top of that, the Astro A30 has a bit more clamping force than most of the gaming headsets I've tested in recent months. Coming from someone with a regular-sized head, that's saying something. To offset that, I put the headset over my cats' food bin and kept it there for 24 hours. That seemed to fix the issue.
I don't think either of those things is a massive deal-breaker. Besides, the Astro A30 has a slew of excellent design features that more than make up for those. The memory foam ear cups, for one, are plush, comfortable, and soft to the touch. The physical controls are intuitive and easy to remember. And, the overall fit is great, so as long as you break it in a little, it should stay comfortable for hours.
Another fantastic feature worth highlighting is the mobile app support. The Astro A30, as I've mentioned, isn't just for PC and console gaming. It moonlights as a great pair of headphones as well, one you can use with your phone, wearables, and tablets to consume other forms of entertainment via Bluetooth. With your phone, you can download the Logitech G mobile app and manage your audio mix, check on battery life, and most importantly, personalize the audio with its five-band EQ.
Astro A30: Performance
EQ and dual-audio mixing
Good sub-bass and balanced high end
Clear microphones
One cool thing about the Logitech G mobile app is that its five-band EQ, which is available for the Astro A30, is actually pretty powerful. It lets you cut or boost a frequency by 12db, which has allowed me to fix the minor complaints I have about its default audio performance. I could offset the sibilance a little, for example, that's present at default due to the high end being a little too pronounced.
Another cool feature here is the dual-audio mixing. Not only does the Astro A30 offer multi-connectivity and multi-platform compatibility, but also lets you hear audio from two different sources at the same time. It does a good job of balancing them as well. I personally don't have a lot of use for such a feature, but very few gaming headsets offer it so it gives the A30 a bit of an edge.
Not that it needs extra frills to be great. The Astro A30's audio performance hardly needs assistance, delivering good sub-bass extension, good mids, and a fairly balanced high end. Listening to tunes like Kendrick Lamar's DNA, Naseebo Lal & Abida Parveen's Tu Jhoom, and Rihanna's Lift Me Up has been enjoyable, though perhaps not perfect.
When listening to music, I'm definitely not getting a lot of rumble here, even with bass-heavy tunes and even when I'm EQing – that rumble is at around the 60Hz frequency, and the mobile app's EQ band stops at 125Hz. Meanwhile, the high end tends to be a little pronounced so some sibilance appears when listening to things with a bit of sizzle. Finally, there tends to be strong low-mids, so depending on what you're listening to, things might sound a little muddy.
As far as soundstage goes, the Astro A30 is not the most intimate headset as it feels like there's some distance between the listener and the music. It's not bad, but it also feels like you're watching musicians from the audience instead of standing on stage or in a small room with them.
You'll get a slightly different experience when you're playing your favorite PC games. I've found when playing Control, Red Dead Redemption 2, and Rocket League that the lifted high end allows games to sound more detailed and the boosted low-mids make everything sound a little fuller. As for the soundstage, that little bit of distance actually helps immerse you in the game.
Adding to its versatility – and ability to moonlight as a pair of headphones – is its dual-mic design. The removable boom mic tackles your communications during gaming, while the built-in mic allows you to keep things compact when you're at the airport or train station. They're a great pair of microphones too. The boom mic comes through clearly and has decent background noise isolation, despite the frequency range not being very wide and having a little less high end. Meanwhile, the built-in mic has a little more high end, though you will sound farther away and the background noise will come through a little louder.
There's certainly decent battery life here, giving you about 27 hours of playtime, but honestly, for a pair of headphones that doesn't have RGB lighting, I expected more. Its longevity seems to extend a bit when on Bluetooth, however.
Should I buy the Astro A30?
Buy it if...
You want a versatile gaming headset that looks, feels and sounds good
The Astro A30 looks great and is comfortable, especially after you've broken it in a little. Plus, it's got great audio performance, some customizability, and a whole lot of versatility.
You prefer to have some control over your audio
It boasts a powerful EQ that will let you personalize the audio as well as adjust it to offset any sound imperfections.
Don't buy it if...
You need something under $100 / £100
On a tight budget? There are other options on the market that are cheaper and even come with a subwoofer.
Also consider
Swipe to scroll horizontally
| | Astro A30 | SteelSeries Arctis Nova 7 | Astro A50 |
| --- | --- | --- | --- |
| Price: | $229.99 / £229.99 / $429.95 | $179 / £174 (about AU$310) | $299.99 / £319.99 / $599.95 |
| Interface: | 2.4GHz transmitter, Bluetooth, 3.5 mm aux cable | 2.4GHz wireless, Bluetooth, 3.5mm | 2.4GHz wireless, 3.5mm, USB (Base station)) |
| Platforms: | PS5, PC/Mac, Xbox Series X|S | Windows, Mac, PS4/5, Meta Quest 2, mobile devices | PS5, PC/Mac, Xbox |
| Mic: | Removable boom mic, Built-in mic | Bidirectional noise-cancelling | 6.0mm uni-directional, voice isolating |
| Surround sound: | 3D audio | Microsoft Spatial Sound / Tempest 3D audio for PS5 | Dolby Atmos (Xbox only) |
| Weight: | 326g | 325g | 380g |
If our Astro A30 review has you considering other options, here are two more gaming headsets to consider...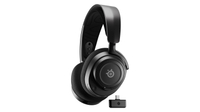 SteelSeries Arctis Nova 7
The SteelSeries Arctis Nova 7 Wireless sounds very good, has the kind of battery life that should last you through many gaming sessions, and comes with a number of great gaming-centric features.
Read our full SteelSeries Arctis Nova 7 review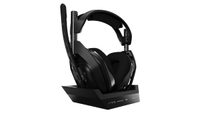 Astro A50
The Astro A50 delivers excellent sound quality, a comfortable fit, and lots of features. However, it doesn't have the Arctis Nova Pro Wireless' Bluetooth connectivity and wider frequency range.
Read our full Astro A50 review
Astro A30: Report card
Swipe to scroll horizontally
| | | |
| --- | --- | --- |
| Value | The Astro A30 is definitely not cheap, but you are getting a lot of value for your money. | 3.5 / 5 |
| Design | A gorgeous customizable design, comfortable fit, intuitive controls, and great features make up for that subpar yoke. | 4.5 / 5 |
| Performance | The audio isn't perfect, but you're still getting a great sound performance here, as well as good mics. | 4.5 / 5 |
| Total | The Astro A30 is not exactly a giant leap for headset-kind. However, it is another small stellar step toward the future of gaming headsets. | 4 / 5 |
First reviewed February 2023
How I tested the Astro A30
When testing PC gaming headsets, I pay very close attention to audio quality, testing its frequencies, volume, soundstage, and sound imaging. Because a lot of gamers prefer a lot of rumble to really get into the most intense moments of their game, I also feel for any rumble a gaming headset can offer. If there's EQ-ing offered via software or app, I play around with that as well, especially if a headset's default sound performance isn't quite on par.
I also don't just test with games; because most gamers use the same headset for watching movies and listening to music, I see how well one fares play other media as well. I also test it with different inputs, especially if it has multi-platform compatibility.
Of course, equally important are a gaming headset's comfort, versatility, build, and mic performance, especially for gamers who stream or play a lot of multiplayer games. If it's a wireless headset like the Astro A30, I test its wireless performance and range.
We pride ourselves on our independence and our rigorous review-testing process, offering up long-term attention to the products we review and making sure our reviews are updated and maintained - regardless of when a device was released, if you can still buy it, it's on our radar.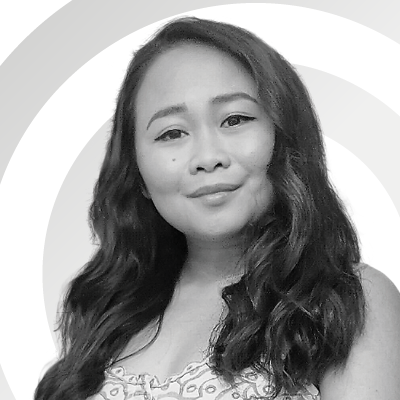 Computing Reviews and Buying Guides Editor
Michelle Rae Uy is the Computing Reviews and Buying Guides Editor here at TechRadar. She's a Los Angeles-based tech, travel and lifestyle writer covering a wide range of topics, from computing to the latest in green commutes to the best hiking trails. She's an ambivert who enjoys communing with nature and traveling for months at a time just as much as watching movies and playing sim games at home. That also means that she has a lot more avenues to explore in terms of understanding how tech can improve the different aspects of our lives.