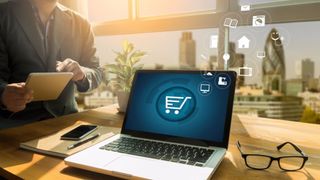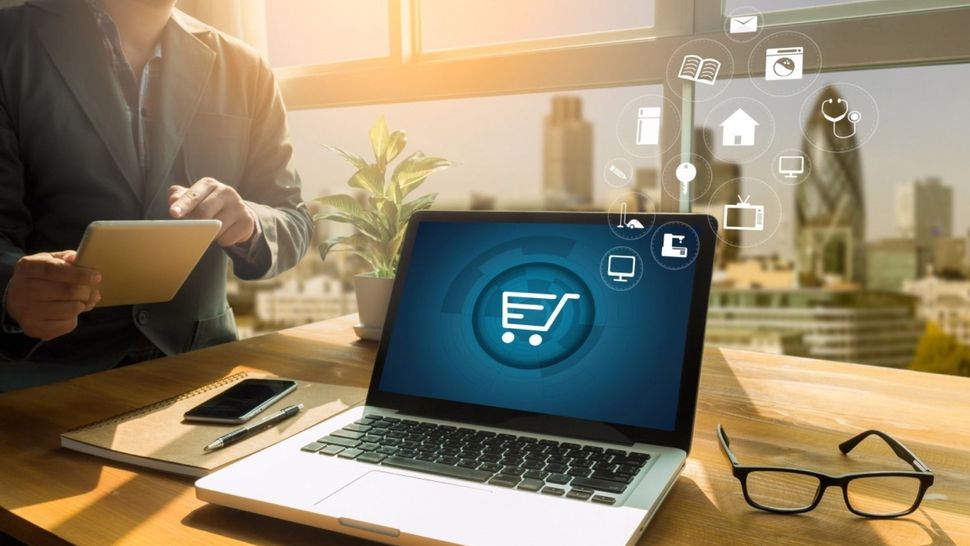 (Image credit: One Photo / Shutterstock)
Retailers have a huge opportunity to offer intuitive, technology-driven experiences to consumers. With technology increasingly becoming a competitive differentiator for organizations within retail, software and digital investments can lay strong foundations for growth over time. According to research from McKinsey, retailers with more mature technology operating models consistently outperform those that operate more traditionally.
However, rather than investing in tech for the sake of investing, experts say that tech innovations should be implemented to "help better understand the customer, reduce cost to serve while maintaining and enhancing customer experience".
To achieve this, retailers are adopting edge computing. This technology can simplify store operations, such as inventory tracking and click & collect, allowing retailers to focus on improving the customer experience while boosting revenue. With an efficient and integrated IT infrastructure, retailers can develop flexibility and agility to tackle challenges of an ever-evolving, competitive market head-on.
Modernizing the retail experience
The edge is the place outside of the data center or cloud where data is acted upon nearest to its point of creation to generate immediate value. For retailers, the edge may be a storefront, warehouse, pick-up locker, or any place where goods and services are handled at any given point. And it has transformative potential that has come at exactly the right time — as retailers face challenges such as security, e-commerce competition, staff shortages, and customer engagement.
The edge is already proving its value as a key differentiator for retailers aiming to rise in a crowded space. There are three primary challenges facing retailers today, and how edge is helping address them.
Tim Loake is VP for Infrastructure Solutions Group at Dell Technologies UK.
Supercharging business intelligence
Edge computing helps retailers better understand behaviors and needs throughout the customer journey. The ability to monitor product interaction, detect repeat customers, and gain detailed insight into the path and choices made by consumers has historically been an advantage of e-commerce sites. With edge computing, bricks and mortar retailers gain those same insights while also adhering to local privacy and regulatory needs.
Traffic counting has always been a challenge. Every retailer knows how many transactions to expect in a physical store. However, determining whether that number is too high, too low or just right is dependent on the number of actual visitors to that location. Conversion ratios, line lengths and heat mapping in-store are key metrics that can hugely benefit from the insights generated by edge computing. The ability to analyze customer footfall and assess advanced shopper analytics on-premises adds an extra level of granularity that physical retailers previously struggled to see.
Path tracking and product interaction can also be enhanced with edge computing, as it provides retailers with insight into the paths customers take throughout the store. Such insights include where they stop and what products they interact with before coming to the register, giving retailers deeper insights into how to optimize their store layout and merchandising, overall leading to increased sales.
Finally, improving loyalty detection. Retail customers increasingly expect personalized experiences online, so why not extend that to the physical store? The edge enables more sophisticated technology that, in turn, gives customers more convenient and seamless physical experiences that encourage return visits and increased loyalty. For example, retailers can use license plate tracking to speed up the drive-thru experience by suggesting a customer's order based on historical transactions.
Refined onboarding and training programs
Physical stores are designed to operate offline, making over-reliance on the cloud a tricky hurdle to overcome for retailers. That's where the edge comes in, collecting data and enabling intelligent automation right where the business needs it.
Retail is no stranger to high turnover and attrition rates. Although it's still an emerging technology in retail, edge computing is helping deliver more augmented reality (AR)-enabled training and onboarding experiences directly to employees.
AR enables frontline employees to explore different scenarios and training exercises, helping them become more productive, much faster. For example, order fulfilment is improving the average curbside pickup time by providing employees with more efficient path finding and order picking paths. Enabled by the edge, systems tell employees exactly where to go, even if they're new. It's all delivered directly to their workplace device in real time.
Edge computing also supports AI virtual assistants to help employees with their daily tasks. From answering customer queries to providing on-the-go guidance, this helps employees be more productive and efficient, reducing training costs and increasing customer satisfaction.
Proactive loss prevention
While loss is a reality of the industry, edge computing helps retailers better anticipate and rethink how they approach asset protection.
Two of the most significant pain points impacting net revenue for retailers are security and safety. This covers everything from online returns fraud and shoplifting to employee protection and cybersecurity breaches. Edge technologies integrate data from multiple sources to protect against these challenges and support loss prevention. For example, stores can improve security at checkout by integrating point-of-sale data with computer vision. Also, edge technology can detect intruders in restricted areas during restricted times.
Edge also enables more sophisticated security technologies, such as facial recognition which can proactively alert staff of potential bad actors entering a store. With organized looting costing retailers £953 million a year, the role of technology to enhance security is more important than ever. By adopting edge computing, automated alerts can be sent to employees when there's an unusual spike in people suddenly entering the store or congregating in an area. Alternately, if people are detected in restricted areas, video can be selectively sent to supervisors for review before alerting authorities. This limits false alarms and associated fees.
Edge computing is a powerful tool that can catapult retailers above their competition. By harnessing the power of edge, retailers gain real-time insights into customer behavior, enhance digital experiences, improve employee management and even security measures.
The future of retail belongs to those who effectively use technology to drive innovation and growth. A thoughtful edge computing strategy is essential to achieving this goal.
Are you a pro? Subscribe to our newsletter
Sign up to the TechRadar Pro newsletter to get all the top news, opinion, features and guidance your business needs to succeed!
Tim Loake is VP for Infrastructure Solutions Group at Dell Technologies UK.