Best online cybersecurity course of 2023
Free and paid certification programs, degrees and masters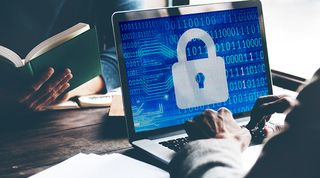 (Image credit: iStock)
The best online cybersecurity courses make it simple and easy to train up in cybersecurity skills and learn more about computer science.
How about taking one of the best free cybersecurity courses online and get yourself a new qualification while the whole notion of "new normal" sinks in as the effects of the great pandemic impact the global workforce.
These brilliant courses prove that it doesn't need to be expensive to become qualified in cybersecurity.
While you will ideally need to take a degree or other accredited course in computer science, in which you can choose networking and security topics to suit your career path, there are other options available that you can try in order to test the waters and see whether the industry really is for you.
One of the best ways to do this is by signing up for a free online taster course, which introduce some of the basics. These are a great way of seeing if this is the sort of career you'd like – but if you want to become an industry professional, then you'll need to sign up for more advanced courses.
Even still, some of the free providers do also provide paid courses which are often cheaper than undergraduate study, and may allow not just for suitable training but also industry connections to help on your path.
Therefore if you really are interested in exploring cybersecurity, try some of these featured courses to get an idea of whether you might suit the industry, and vice versa, but do be aware that any free training will generally be quite limited.
Additionally, check our featured best free VPN.
---
The best online cybersecurity courses of 2023 in full:
Why you can trust TechRadar We spend hours testing every product or service we review, so you can be sure you're buying the best. Find out more about how we test.
Another short-course distance learning platform
Reasons to buy
+
Number of online courses
+
Cybersecurity courses
+
Some accredited degrees
Like Future Learn, Coursera offers a range of short courses for distance learning, including a number of cybersecurity ones such as "Cybersecurity Specialization" which was created by the University of Maryland to bring the underlying concepts of the construction of secure systems directly to your web browser.
It consists of five courses in total, each of which can take several weeks to complete. These range from Usable Security to a Cybersecurity Capstone Project, so it's safe to say that they'll require you to already have some intermediate cybersecurity know-how under your belt.
There are additional cybersecurity courses available, though, covering everything from the basics to more advanced specializations.
There are also online degrees available in either computing and IT or data science, although none are focused specifically on cybersecurity, you can be assured that cybersecurity will be a significant part of the curriculum.
Overall, Coursera isn't so well-presented as Future Learn, but there are potentially more accredited options for study through it.
Read our full Coursera learning platform review.

Huge learning platform
Reasons to buy
+
Huge range of courses
+
Intensive learning opportunities
+
In-depth courses
Typically, courses on Udemy cost money, but we've found a few worth checking out that won't put a dent in your bank account.
The "Cyber Security Course for Beginners - Level 01" could also be advantageous to take, not only for cybersecurity enthusiasts but for anyone who want to learn more about the subject. This particular course offers free video content, but you will not receive a Certificate of completion, instructor Q&A or direct messages.
However, Udemy's real selling point is that not only does it offer some very in-depth courses, many of these courses are extremely cost-effective.
Paid courses worth looking for for include "Cyber Security Crash Course for Beginners: Learn From Scratch" but there are also others to consider such as "The Data Science Course 2020: Complete Data Science Bootcamp" which will help provide an insight into the intricacies of computer science.
It's worth underlining just how comprehensive and intensive the paid courses can be, and while they may not carry any traditional educational accreditation they could be excellent options if you wanted to consider working as a freelancer to build up some experience, and in a very cost-effective way, too.
Read our full Udemy learning platform review.

Wide range of short courses
Reasons to buy
+
Lots of course options
+
Excellent presentation
+
Some accredited degrees
Reasons to avoid
-
Limited accredited courses
Future Learn offers a wide range of short and free online sources, with the opportunity to pay for certificates of participation either at the course level or else access all content for a set fee. The courses themselves are well-presented in short and easy to work sections that make learning simple and interesting.
The "Introduction to Cyber Security" offers a free taster to the subject, and is accredited by UK Government intelligence organization GCHQ, global accreditation and examination institute APMG International, and The Institute of Information Security Professionals. However, there are also a small number of accredited degrees available in IT and computer science which includes a masters degree in cybersecurity.
Overall, while Future Learn is more focused on general introductory short courses, there are paid-for and accredited learning opportunities available through the platform.
Read our full FutureLearn learning platform review.

Military-grade cybersecurity training
Reasons to buy
+
High-level training
+
Career services upon completion
+
Access to certifications
Reasons to avoid
-
Expensive (although payment plans exist)
NexGenT was created by two US Air Force veterans with extensive experience teaching and training network engineering and cybersecurity.
The cybersecurity track features two courses: Basic Training, which serves as a prerequisite, and Cyber Security Specialization. Experienced candidates, however, can skip Basic Training by taking a series of tests to prove their skills.
Basic Training prepares you for both Full-Stack Network Associate (FSNA) and Cisco Certified Network Associate (CCNA) certificates. No prior experience is necessary, and the course is self-paced, so you can start and finish at any time.
The "Cyber Security Specialization" training course takes place over 22 weeks, covers everything you need to know to protect businesses from cyberthreats, and includes access to NexGenT's Career Services, which helps students enter the workforce upon completion.
The base tuition for the Cyber Security Specialization Program is costly up front at $10,500, or you can choose zero-fee tuition and pay 10% of your salary only once you have a job with a $40,000 salary. After seven years, all remaining debt is forgiven, even if you haven't paid a cent. That's how confident NexGenT is that you'll find a job and earn a living. (Although, the zero-fee tuition option seems not to be available at the moment)
That confidence is backed up with some impressive figures: more than 50,000 enrolled students, 460,000 classes taught, and a number of success stories attesting to the effectiveness of their training.
If you're looking for a solid and structured way to enter the professional world of cybersecurity, this may be the right course for you.
For more information, read our full NexGenT review.

5. Open University
The online university
Reasons to buy
+
Accredited qualifications
+
Range of IT qualifications
+
Online learning environment
The UK's Open University (OU) is a leader when it comes to distance learning, having spent decades developing its courses, and it serves an international range of students. The online portal for students is excellent with information clearly laid-out, with different modules having clear timetables to work to.
Even better is that the courses are tailored toward people of all abilities, and do a fantastic job of easing the inexperienced and unqualified into what can be quite deep and advanced topics, while actively trying to prevent students from feeling overwhelmed.
The OU offers a dedicated online degree in cybersecurity, as part of its wide range of flexible Computing and IT honors degree courses, where you can choose to focus in different areas, all of which will show a concern for security issues. The OU also offers a dedicated degree in Data Science.
For the full 3 year course, the cost is around $21,500.
The big advantage of the OU is that it can deliver an accredited degree in computing internationally, and aims to embrace all learners while allowing them to define their own learning path. Additionally, you can take up to 16 years to qualify for your degree through part-time learning.
---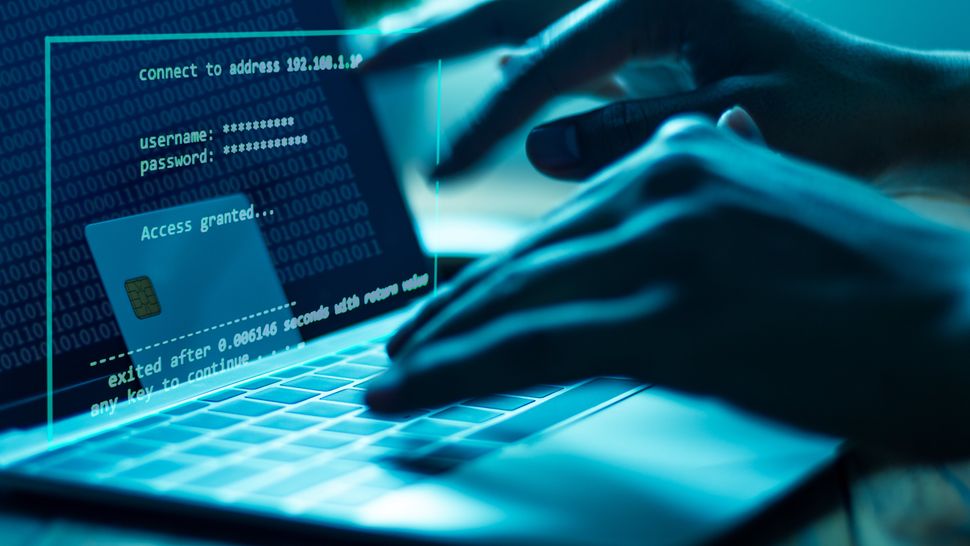 Best free online cybersecurity courses
1. Cybrary
Extensive free cybersecurity courses
Reasons to buy
+
Extensive free courses
+
Wide range of courses
+
Very topic specific
As the name suggests, Cybrary is an online library for cybersecurity, IT and other InfoSec-related study materials. After creating a free account, you get access to almost 500 courses, each ranked by their difficulty and all of them free.
You can filter classes by level – Beginner, Intermediate and Advanced – or by vendors like Cisco, (ISC)2 and Microsoft. Whether you want to learn the fundamentals of malware or the art of the Jedi mind trick, both of those curriculums are given equal prominence in Cybrary's extensive course catalog.
What is especially good about Cybrary's courses is that they tend to focus on specific aspects of IT, which means if there are areas you'd prefer to specialize in then you can focus on that rather than have to take a larger course to access it.

2. CISA
The government cybersecurity course platform
Reasons to buy
+
Free
+
Government backed
+
Numerous specialisms
CISA (Cybersecurity & Infrastructure Security Agency) is part of the US Department of Homeland Security, and is an obvious source of cybersecurity expertise.
However, you may not have been aware that you don't have to travel all the way to the United States to benefit from the vast experience of US government security experts, or that you can do so for free.
The DHS has a calendar full of training events you can attend in Idaho Falls, but for everyone who doesn't live in the midwestern US there's an entire portal of online courses available to those involved in the security of industrial control systems.

3. Open Security Training
Open cybersecurity training
Its website looks like what you'd get if you took all the slideshows and teaching materials from a university cybersecurity department and uploaded them to a domain sporting the most minimalist user interface of all time, but Open Security Training is host to a range of intermediate and advanced classes, along with a swath of beginner lessons that any newbie would be a fool to pass up.
There's a whole rundown on the x86 and x64 architectures wielded by Intel processors, along with introductions to topics along the lines of cellular security, network forensics and vulnerability assessment.

4. Heimdal Security
Another free cybersecurity course
Reasons to buy
+
Free course
+
Introductory coverage
From the same firm that brought you The Daily Security tip comes Heimdal Security's Cyber Security Course for Beginners. Although this, too, is email-based, its syllabus is significantly more extensive than that of The Daily Security Tip.
The Cyber Security Course for Beginners delivers a new lesson every two days for five weeks, and all without the need to pay back any tuition loans. In terms of content, it aims to give you step-by-step advice for keeping your personal data out of nefarious hands.

5. Sans Cyber Aces Online
Simple introduction to cyber security
Reasons to buy
+
Free
+
Easy to follow
+
Introductory
It's undeniably basic, and yet SANS Cyber Aces provides a nice little introduction to online IT and cyber security that's easy to follow and understand.
After reading through a series of comprehensive entries about operating systems, networking and system administration, you can register for a quiz that puts your expertise to the test. Should highlighted talking points such as installing Linux virtual machine software or basic PHP, Bash and PowerShell web scripting pique your interest, you'll be in for an engaging lecture.
Techradar also features the best password manager.
---
How we tested the best online cybersecurity courses
To test for the best online cybersecurity courses we searched for a range of popular options as well as took recommendations from people we know who are learning cybersecurity or who are already competent with it. Then we followed the tutorials to get an idea of how easy they were to follow, how easy it was to learn essential tools and processes, and additionally what sort of user level the courses were aimed at, such as beginner, medium, or advanced-level users.
Which online cybersecurity courses is best for you?
When deciding which of the best online cybersecurity courses to use, first consider what level of competency you are currently at. If you've not learned cybersecurity before then it would definitely be recommended to start with the beginner courses, as these will break you into the basics you'll need before you cover more advanced tools. However, if you already have a decent amount of experience with cybersecurity then feel free to try your hand with the more advanced courses.
Are you a pro? Subscribe to our newsletter
Sign up to the TechRadar Pro newsletter to get all the top news, opinion, features and guidance your business needs to succeed!
Gabe has been writing about video games and technology since he was 16 years old. Currently serving as a Contributing Editor & Producer for TechRadar, where he keeps articles fresh and up to date on the reg, you may recognize his byline from Digital Trends, TechSpot and Kotaku UK. He can't tell if his adoration of Sonic the Hedgehog is genuine or ironic anymore.