Wild Bonaroo dancing probably didn't set off iPhone Crash Detection. Here's what likely did, and how to manage alerts
It takes some serious Gs, not just some good vibrations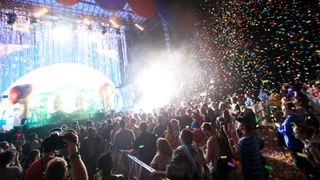 (Image credit: Getty Images)
Isn't it always like that? Just when the fun is getting started, someone or something calls the cops and poops the party.
This is more or less what happened at the recent Bonaroo festival in Manchester, Tennessee (think Glastonbury if you're in the UK), where revelers reportedly triggered numerous false-alarm 911 calls when, according to local TV news network WKRN, "festival goers danced to the live performances."
While it was widely reported that concertgoers' wild gyrations had triggered Apple's relatively new Crash Detection feature, that now seems unlikely.
Apple unveiled Crash Detection in the iPhone 14 lineup and Apple Watch 8 during its September 2022 product launch event. Typically, it takes, well, a car crash to trigger the device's ability to detect a possible impact and then, if necessary, call the emergency services for you.
Local Tennessee law enforcement reported that during the four-day concert event (June 15-18) there were "five times as many" false 911 calls as usual.
Considering that the Apple iPhone technology is designed to, according to Apple, "detect severe car crashes – such as front-impact, side-impact, and rear-end collisions, and rollovers – involving sedans, minivans, SUVs, pickup trucks, and other passenger cars," this is a surprising turn of events.
The numbers, though, do not add up. According to a study from Georgia State University, a hard stop from 30mph puts 30 Gs of force on a driver wearing a seat belt. If a driver isn't wearing a seatbelt, the deceleration force on the human body ramps up to an organ-crushing 150 Gs.
Last year, Apple described in some detail how its Crash Detection technology works, and one factor jumped out at me. The iPhone 14 can detect G Forces up to 256 Gs. However, the range that triggers it is clearly designed to detect only the most severe car crashes.
Apple's Vice President of Sensing & Connectivity, Ron Huang, told TechCrunch, "It started off with our fundamental understanding of what is experienced during a crash. In these crashes, you see impact forces over 100 (Gs). We started around 256. Any time you try to increase that range, there are trade-offs, in terms of precision at the higher range and the power costs. It took the team a lot of work to build the sensors in this way."
Basically, the iPhone 14 (along with iPhone 14 Plus, iPhone 14 Pro, iPhone 14 Pro Max, Apple Watch 8, and Apple Watch Ultra) are looking for bone-crushing impacts. As GSU notes, 150 Gs applies a force of 12 tons. That's the definition of severe.
Sure, bands like Foo Fighters and Korn might send concertgoers into a dancing frenzy and, possibly inspire a moshpit or two, but it now seems unlikely that even the harder slam dance could be equivalent to a severe car crash.
Essentially, bumping into someone dancing next to you at a concert is about as likely to trigger this alert and call 911 as bumping the car in front of you. As Apple Vice President, of Worldwide iPhone Product Marketing, Kaiann Drance told TechCrunch, "I actually had a rear-end fender bender when I was in New York earlier," says Drance. "My crash detection did not go off..."
The real cultprit?
What's more, Apple's Crash Detection feature won't contact emergency services before checking in with you. If you let the phone (or your Apple Watch 8 or Apple Watch Ultra which also has Crash Detection) know you're okay, it'll cancel the call.
One might claim that concertgoers were so caught up in the smash-dancing and 80,000-person-strong sing-alongs that they didn't notice the alerts being triggered. Or perhaps something else triggered the SOS calls…
As you probably know, if you press and hold your iPhone's (8 or later) side button and one of the volume buttons continuously, an SOS slider appears on the phone, and you can drag that slider to initiate a call to emergency services. However, if you hold and do nothing, a countdown appears and, when it ends, the phone automatically initiates a call to emergency services.
Now imagine thousands of concert-goers gripping their phones. Some might be holding them up to capture photos and video but others might be holding them tightly while they dance to the music. Would they even notice the SOS alert, or that they just inadvertently dialed 911? Probably not.
No one harmed
Whatever the source of all those false 911 calls, there was some good news there.
Concert organizers helped emergency responders locate the emergency calls and confirmed that the calls were inadvertent. Plus, local county emergency services said the uptick in false calls had no impact on its ability to respond to real ones.
The report noted that if you thought crash detection was responsible for the false 911 calls you could always disable Call After Severe Crash Detection. I found that that's easy to do on both iPhone and Apple Watch 8, but I don't recommend doing it.
First of all, as we noted, it's highly unlikely that the automated feature was the real culprit. Plus, there's a chance that if you do turn off the automatic emergency call during the concert you'll forget to reenable it for the drive home.
It is also a simple process to disable Call with Hold and Release on your iPhone (see steps below). Although again, if you disable this before a concert, you'll have to remember to reenable it when it's over.
In the end, Crash Detection and Call After Severe Crash are powerful iPhone and Apple Watch safety features that you want running all the time because, while the possibility of you getting into a car crash is unlikely, so is the possibility that you might accidentally trigger the feature just from exuberant dancing.
Apple has not commented on the apparent false alarms. We did contact it for comment (we'll update this post if we hear back), but even if you never change your iPhone 14 or Apple Watch 8 settings, now you may know why emergency services showed up at your most recent rager. Our advice is: loosen your grip.
How to disable Call with Hold and Release
On your iPhone, open Settings.
Scroll down to 'Emergency SOS.'
Scroll down to the 'Call with Hold and Release.'
Toggle it off and the iPhone 14 will not initiate a call if you hold the power and a volume button for a long time.
Don't forget to turn this back on after the concert.
Get daily insight, inspiration and deals in your inbox
Get the hottest deals available in your inbox plus news, reviews, opinion, analysis and more from the TechRadar team.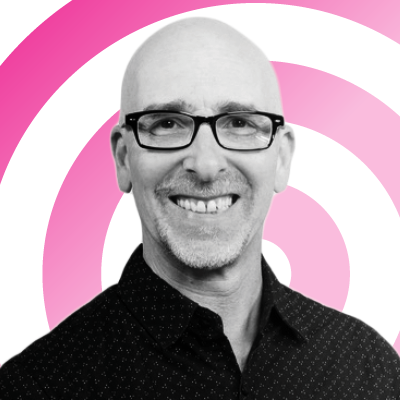 A 35-year industry veteran and award-winning journalist, Lance has covered technology since PCs were the size of suitcases and "on line" meant "waiting." He's a former Lifewire Editor-in-Chief, Mashable Editor-in-Chief, and, before that, Editor in Chief of PCMag.com and Senior Vice President of Content for Ziff Davis, Inc. He also wrote a popular, weekly tech column for Medium called The Upgrade.
Lance Ulanoff makes frequent appearances on national, international, and local news programs including Live with Kelly and Ryan, Fox News, Fox Business, the Today Show, Good Morning America, CNBC, CNN, and the BBC.