Top domain registrar and web hosting provider Web.com has added an online appointment scheduling platform to its list of website development offerings.
Available now, the launch of MySchedulr aims to streamline the process for its customers to book more business from their website whether it has been created using Web.com's website builder service or not.
With the launch, businesses that already have a website, don't need a full website, or use social media as their sole online presence, can also have access to the MySchedulr tool and all its features.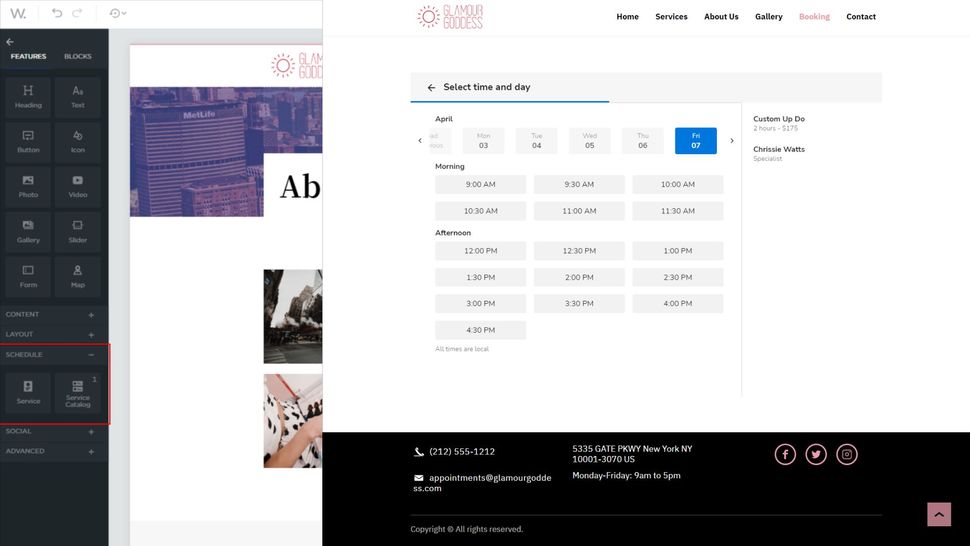 Web.com takes on appointment booking
Web.com has also designed the MySchedulr tool to help small businesses accept and record payments through booking links or via website integration.
With the aim of simplifying appointment scheduling, customer communication, and payment collection, the tool connects with payment providers and offers a booking process for customers to view availability and receive personalized confirmations and reminders from their devices.
"MySchedulr addresses the needs of service-based small businesses – yoga instructors, hair salons and spas, lawyers and many more – that are looking for ways to better attract, schedule and accept payments from their customers," said Ed Jay, President of Newfold Digital, the parent company of Web.com.
"Offering entrepreneurs simple and quick ways to manage their businesses online is always our goal. MySchedulr does just that for service-based businesses and is an extension of our existing robust product offerings that serve more product-based businesses."
The platform adds appointments to the business calendar and sends automated emails for appointment reminders and cancellations.
The MySchedulr tool is also integrated into some of Web.com's website builder packages for businesses that don't already have a live, functioning website with appointment and payment capabilities.
Web.com says that the tool lets businesses and users create an unlimited number of services, categories, and intake forms.