With nearly two decades of catering to businesses and professionals, Web.com (opens in new tab) is well versed in the art of getting you online, and noticed. Its website builder service includes hosting space, lucrative introductory offers on essentials such as domain name, daily automatic backups, and more have helped it become one of the most trusted hosting companies.
Unlike many other hosting companies that provide a range of plans for different hosting solutions such as shared, VPS or dedicated servers, Web.com only provides shared servers. On offer are two shared hosting plans aimed at novices and SMB's and two plans for those looking to create an ecommerce platform.
HostGator and Bluehost are comparable in their services, and might be a better option if you're looking for advanced features, better WordPress integration, or better support.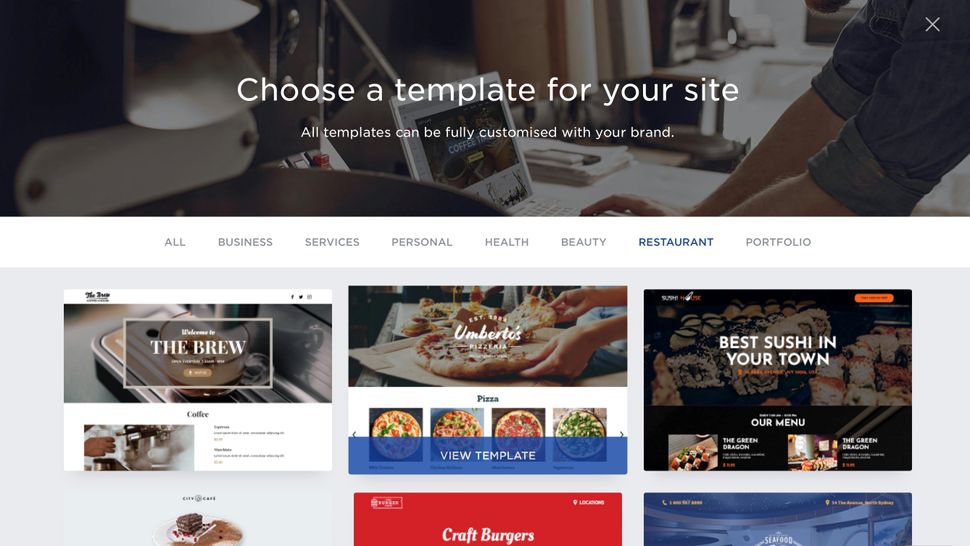 Pricing and Payment methods
In addition to the website builder plans, Web.com also offers business email, domain registration, web hosting, and more. Each of these offerings has plenty to entice business owners and helps them build a memorable online presence. But this doesn't mean that you have to individually purchase each of these. In fact, most of these offerings are interlinked. For instance, each Web.com website builder plan includes domain name as well as business email account, etc.
Web.com doesn't offer any free trials, money back guarantees or refunds. You can opt for monthly billing to try its offerings, and the plans are priced lower for the first month of use for this very purpose.
Website Essentials is the cheapest website builder plan on offer. As it is aimed for bloggers, or professionals, the plan lacks ecommerce, and SEO support, but offers surprisingly a lot including email, phone and 24/7 live chat support, website analytics, social media integration, business email accounts, and more. If billed annually, the plan will cost $4.95/month (renews at $9.99/month). You can alternatively opt for monthly billing which costs $1.95 for the first month (renews at $14.99/month).
Business owners would be better served with the Business Essentials plans, which additionally offers marketing tools such as a logo builder and SEO tools and will cost you $7.95/month (renews at $14.99/month) if billed yearly.
The eCommerce Essentials and eCommerce Premium plans are aimed at users looking to deploy an online store and includes features such as unlimited products and categories, secure online payment options with Paypal and Stripe, custom discount codes, abandoned cart saver and more. You will have to shell out $13.95/month (renews at $25.99/month) if you subscribe to the yearly plan.
More advanced features, such as restock management, carcode generation, Amazon multi-channel fulfilment, automated sales tax calculation, etc. are reserved only for the costliest eCommerce Premium plan, which will set you back by $19.95/month (renews at $39.99/month) if billed yearly.
Web.com accepts payments through all major credit and debit cards as well as PayPal, but not through cryptocurrencies.
Even at first glance, it's quite apparent that Web.com is considerably pricier than its web hosting peers such as Bluehost and Gator, and even website builders such as Wix and Zyro. While you might balk at the idea of paying more, consider that Web.com is more than a website builder. It prides in offering a wealth of expertise in business marketing and lead generation to best promote and grow your business, and this explains the price difference.
Getting started
Having bought your first month and hooked up your account to a domain name, the next stage is to choose the template you'd like to work with. Even though this is a new service, there are already 125 to choose from, all broken down by categories such as "Business", "Services", "Health", and "Portfolio", among others. 'Blank' is also available should you prefer to start from scratch.
Each template is then further divided based on whether you need to create a single or multi-page website.
Once you've chosen your template, you're then introduced to the website builder proper, with a few handy tool tips. You have the option of switching between Desktop, Tablet and Mobile thanks to icons at the top of the page, to see what your creation looks like on various devices.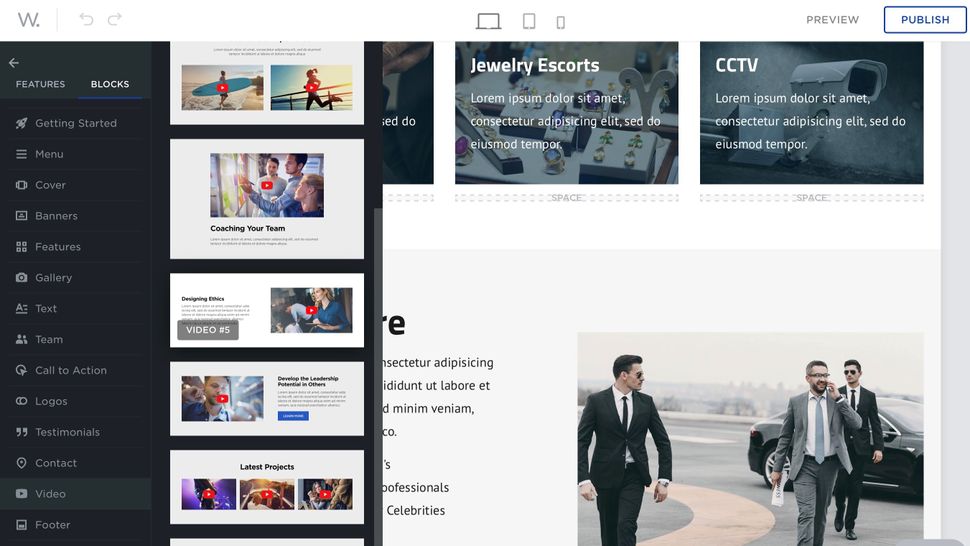 The whole concept of web.com's website creation process is centred around dragging and dropping 'features' or 'blocks'. The Features' titles are pretty self explanatory: Heading, Text, Button, Icon, Slider, etc. Just drag them onto the page, as the right section turns red, release the mouse button to insert that feature there.
Blocks behave in the same way, but come more pre-assembled, with placeholder text and images in various location. This is a great and easy way to add what could be seen as more complex parts of a website - like a navigation menu - in seconds. It's also great to quickly generate sections which you can easily customise, such as Testimonials, a Call to Action, Galleries, etc.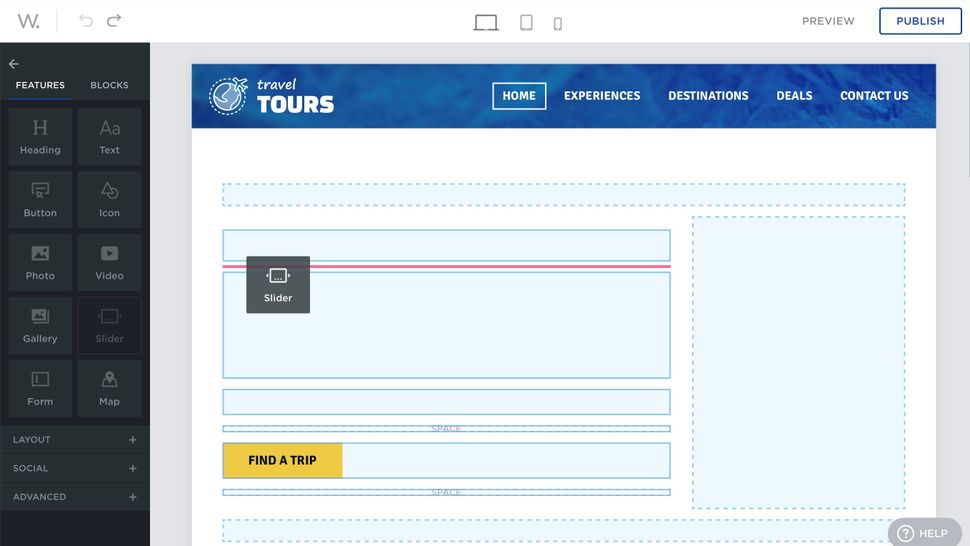 Media
Whether you use Features or Blocks, inserting photos and images is essentially the same: once the placeholder has been added to a page, click on it to choose what to replace it with. Options are pretty straightforward: drag and drop them from your computer, access your photos from your Facebook, Dropbox, Box.com, or Flickr accounts, or browse through thousands of royalty free images (opens in new tab), courtesy of Unsplash.
We quite liked the 'My Photos' section, which displays all the images you've uploaded to web.com and are using in one of your websites. It's a great way to not have to constantly re-upload the same image over and over again.
We noticed a glitch when embedding a video from YouTube, Dailymotion or Vimeo onto a Video Block: be aware that its thumbnail isn't automatically displayed, and you're stuck with the placeholder image until you manually remove it yourself. This doesn't happen when using the Video Feature.
When it comes to text editing, you have over 60 fonts to choose from, including the option of setting a different font for your headings and for your text, should you want to do that, and of course you have control over colour, style, positions, everything you'd expect from such an editor.
Other noteworthy features include being able to add links and share options to social media, inserting custom forms, and embedding Google Maps. All great options to make your pages more interactive.
Settings
The Settings options in the Sidebar are where you can access various features such as Google site verification and Google Analytics. It's also the place to set up Pinterest pin buttons, and your site's Favicon, essentially, anything that affects your website as a whole can be located here.
It's all subdivided into categories, from General (which includes options for image optimisation - which is on by default), Domains (to manage all URLs connected to your account), Marketing (the place for analytics, tag manager and site verification), Legal (to toggle banner to warn visitors that cookies are collected - a legal requirement in many countries), and Advanced (where you can choose and customise a layout for your 404 page, for instance, and turn on the ability to use your own custom blocks across all your websites).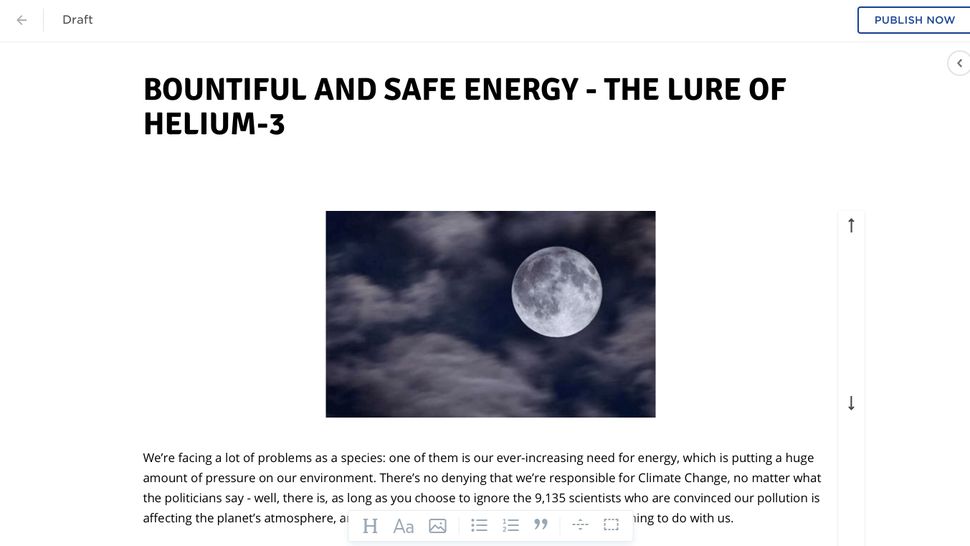 Blogging
You'd be forgiven for thinking web.com doesn't support blogging, but that's because this feature is hidden by default - possibly because it's still in beta. To reveal it, go to Settings in the Sidebar, select Blog and click on 'Enable Blog'. A new Blog icon will then appear in the sidebar and a 'Blog' page will have been added to your site (which you're free to rename of course).
Blogging itself is pretty straightforward. You add a title, write your piece, and pepper it with images. We can add an image above or below a section of text, but can't apparently get the text to wrap around the image.
We also couldn't find a way to schedule a post's publication, add a featured image, or even tags. Although simple and trouble-free, blogging with web.com feels pretty bare bones and definitely earns its 'beta' monicker.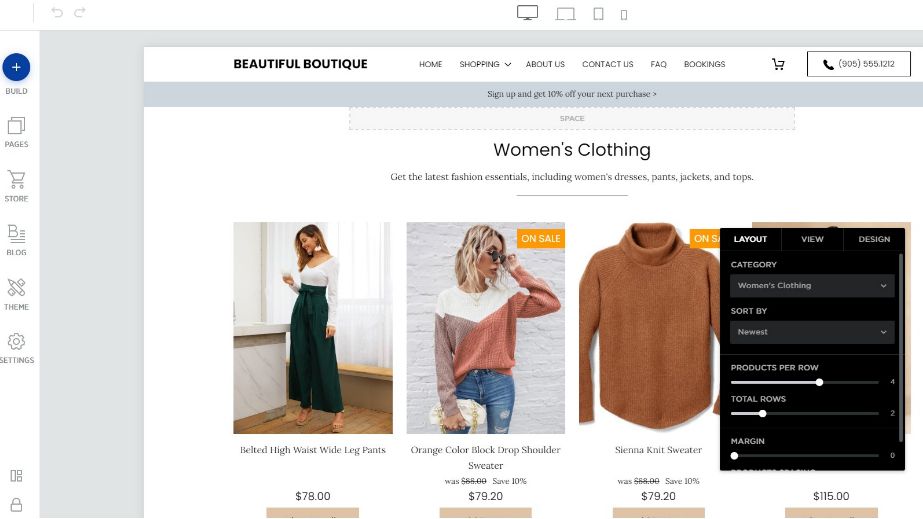 ecommerce
Web.com now has a more advanced ecommerce website builder platform with more layout designs for product and category listing pages. There are more options for customization on the product details pages within the store.
The product is really easy to use and needs no technical skills. Web.com offers a single place where you can manage all the day-to-day tasks of running an online business with its ecommerce software.
On testing out the ecommerce platform, we were able to list products for sale on our test website and on marketplaces like Etsy, Amazon, eBay, Walmart, Bonanza, and Google, managing all customer orders in one place. You can also manage fulfillment, product listing updates, restocking, reporting and more.
Web.com also offers 24/7 automated inventory sync technology - your product quantities will show accurately everywhere they sell. You can also connect to suppliers via Web.com's feed management system to automatically sync product data, order data and tracking details when suppliers fulfills an order.
The SEO tool integrated in Web.com's ecommerce product offers monthly health checks, tracks keyword rankings, and creates a custom action plan to improve site visibility. Payment gateways offered include Paypal, Stripe and Web.com also offer the option for your customers to pay by cash on delivery.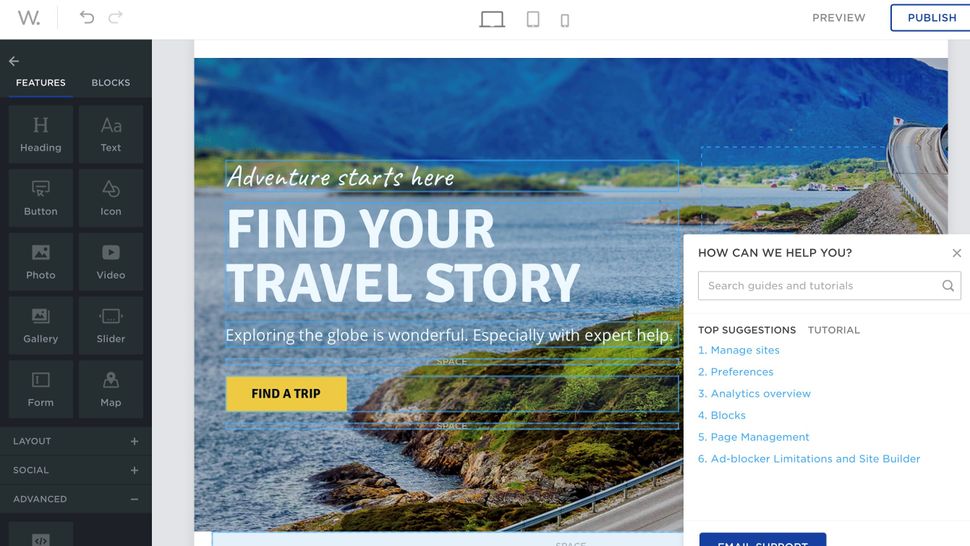 Support
Tech support was friendly and responsive, and they also have a knowledgebase which contains a wealth of information about the workings of web.com's service, broken down into short clear, and well illustrated articles, which answered most of the queries we had.
Final verdict
We found web.com to be a very good website builder. Its features and blocks allow you to create a unique and visually interesting page (or series of pages) in minutes. Beefing up the blogging, and offer bulk product imports for the online store, would make it even better. It's a simple, and affordable solution.
We've also featured the best web hosting

(opens in new tab)

, which includes Web.com's hosting services