New features hidden away in an early build of an upcoming Windows 11 update will allow users to configure their own 'Cloud PC' – and this could be our clearest hint yet at what Microsoft plans for the future of Windows – such as Windows 12.
As Neowin reports, Twitter user Albacore has been digging into Windows 11 Dev build 23419, which is rolling out to people signed up to the Windows Insider program, and is available on the Canary, Dev and Beta channels.
In a series of tweets, which you can see below, Albacore noticed that in the Windows 11 'Settings' app, there are now options for how to access a Cloud PC – either via a dedicated app, or straight from the desktop.
Cloud PC settings now have extra toggles for what kind of resources you'd like to share with it pic.twitter.com/eOgKitNAziMarch 22, 2023
The page also has a section allowing you to choose which ports, features, and accessories you share with your Cloud PC. So, you could share your USB ports, and that would mean a USB memory stick you plug into your physical PC will also be accessible on your Cloud PC.
If you leave the PC on, you could then access the Cloud PC on a different device, and have access to the USB memory stick, or you could quickly copy stuff from the memory stick to the Cloud PC's storage – making it available for any other device you use to access it.
It looks like you can also share the clipboard, printers, local hard drive, microphone, and more. Depending on Microsoft's plans for Cloud PC integration, this could be a really useful feature and hints at what Microsoft plans for Windows 12 (if it exists).
Cloudy thinking
We're not currently sure what Cloud PC integration will look like in Windows 11, but by the looks of things, Microsoft is keen to make switching between your local PC or laptop and the Cloud PC seamless.
If Windows 11's Cloud PC feature will be like the Cloud PC included with Microsoft's Windows 365 Business subscription, you'll get access to a virtual PC stored on the internet that will work like a regular PC. No matter what device you use, be it a smartphone or Chromebook, as long as you have an internet connection, you can access the Cloud PC and use it as if you were sitting in front of it.
It'll likely be tied to a OneDrive subscription in Windows 11, though you may be able to access a limited version for free, much like you can with Microsoft's OneDrive cloud storage. Hopefully, if you aren't interested in the Cloud PC feature, and don't want to subscribe, it won't be forced on you, though Microsoft's desire to get people to sign up for OneDrive does leave me slightly concerned.
These features are well hidden at the moment. Not only are they in a version of Windows that's only available to Windows Insiders who have signed up to try out early, experimental, versions of Windows 11, but you have to edit the "settingshandlers_cloudpc" DLL file to enable them.
Microsoft clearly isn't ready to show off this feature, then, but it does give us a tantalizing hint at the type of operating system Windows 12 could be – and that could be very exciting.
A hint of Windows 12?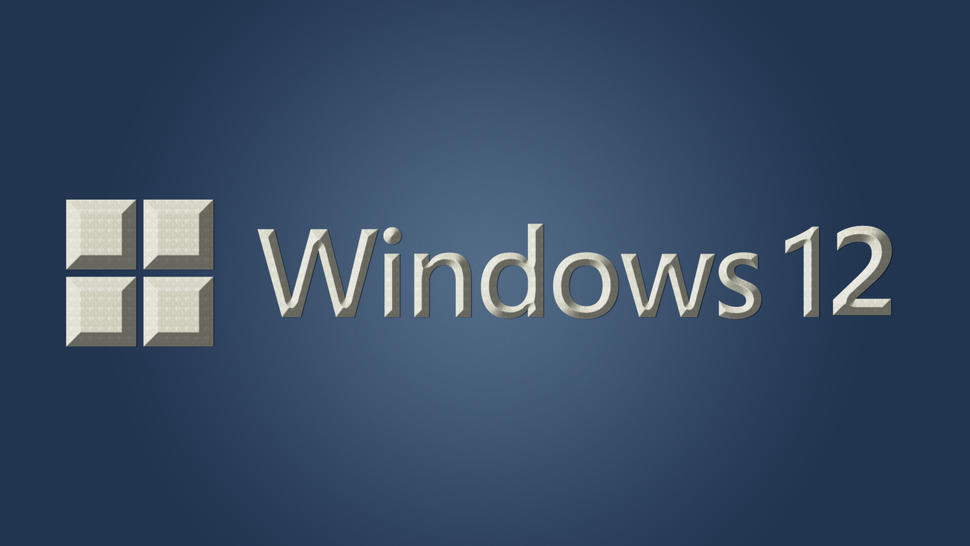 Microsoft has been very clear about its interest in taking Windows to the cloud. Not only has it added the functionality to Windows 365 Business, explaining that "Microsoft Cloud PC is a strategic, new offering that is built on top of Windows Virtual Desktop to delivering Desktop as a Service," but Panos Panay, who is leading the Windows team at Microsoft, has been talking up how Cloud PC will be the future of Windows – which many have taken to mean Windows 12.
As we reported earlier, Microsoft CEO Satya Nadella, also recently commented that "the boundaries between the PC and the cloud are fading away".
We've seen an increase in rumors about Windows 12, including that it may launch as soon as 2024, and I'm becoming more convinced that we'll see the next version sooner rather than later. These new cloud-based features that have been hidden away in an early version of Windows 11 may be our best look yet at what Microsoft plans for the next version of its operating system.