Sprint confirms SoftBank talks, delays potential bid for MetroPCS
Sprint issues statement on its talks with Japanese carrier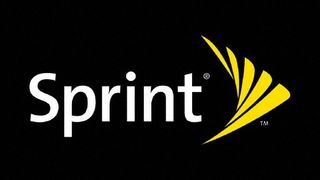 Third-place U.S. carrier Sprint Nextel has confirmed talks about a possible deal with Japanese telco SoftBank.
On Thursday, Sprint Nextel confirmed it was having discussions with SoftBank about a "substantial investment" from the Japanese carrier.
In a statement published on its website, Sprint suggested any potential transaction "could involve a change of control of Sprint," while adding that the carrier "does not intend to comment further unless and until an agreement is reached."
Confirmation of the talks had an immediate impact on Sprint's stock price, which opened in morning trading at $5.97 - an 18 percent increase from Wednesday.
Additionally, reports surfaced later Thursday that the deal could tip over $12.8 billion, giving SoftBank a 70 percent stake in the carrier.
Counteroffer on hold
In more pending deal news, CNET reported on Wednesday that Sprint has decided to take a "wait-and-see approach" with any possible counteroffer bid for prepaid rival MetroPCS.
Last week, German carrier Deutsche Telekom announced its own intentions to merge MetroPCS with its T-Mobile USA division.
Sprint also has designs on MetroPCS, and has been expected to make a counteroffer bid to block rival T-Mobile from gaining any further market share.
Those plans may now be on ice as Sprint waits to get a peek inside Deutsche Telekom's proxy filing, which should provide a better look at negotiations between the two companies.
Sprint and T-Mobile USA are each working hard to play catch-up when it comes to 4G LTE, with MetroPCS viewed as quick way to quickly build out such a network.
While Sprint now offers 4G LTE in a handful of U.S. cities, T-Mobile is not expected to launch its faster data network until next year.
Sign up to receive daily breaking news, reviews, opinion, analysis, deals and more from the world of tech.