A new Motorola phone debuted at the Moto Edge X30 unveiling
Catch up on our live blog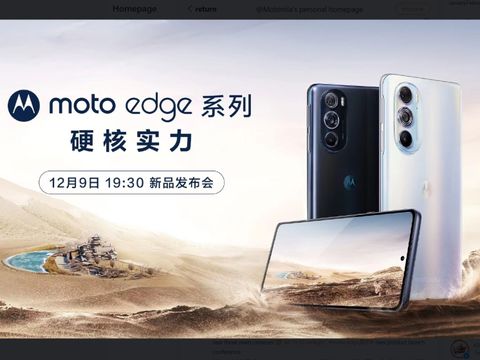 (Image: © Motorola)
Motorola officially debuted the Moto Edge X30, a brand-new device from the company, at an event at 3:30am PT / 6:30am ET / 11:30am GMT and 7:30pm ACT.
During the event, we saw the mobile as well as the Moto Edge S30 - which was in fact just a Chinese version of the Moto G200 which launched globally a short while ago.
We live-blogged the entire launch event, and you can catch up with our posts in chronological order below. We also shared some points of analysis and speculation for a few hours after the event, and you can see them too.
It was a China-only launch event, and that's the only place where the phone has been unveiled so far - we could see it rolled out to other regions eventually, but we might not, and we just don't know right now.
And if you don't want to catch up on the event, here's what you need to know:
Display: 6.7 inches, 144Hz refresh rate, 576Hz touch input rate
Cameras: 60MP selfie camera on the front, 50MP main, 50MP ultra-wide and unspecified third rear snapper on the back
Processor: Snapdragon 8 Gen 1 paired with 8GB or 12GB RAM and 128GB or 256GB storage
Battery and charging: 4,500mAh battery with 68W charging
Special edition: Comes with an under-display selfie camera
Refresh
Welcome to our Moto Edge X30 live blog - we've got a few hours to go until the event kicks off, but there's some more information and insight we have to share before the start time.
While today is a 'big tech launch day', with the Moto Edge X30 coming in a few hours and the Realme GT Pro 2 expected at some point too, it's not the only event we're expecting before the turn of the calendar.
We're also expecting the Xiaomi 12 to get unveiled before the year is out, possibly before Christmas.
You may be asking 'what's that got to do with the Moto Edge X30' - well, these three mobiles are all expected to compete pretty closely, being top-end phones toting the new Snapdragon chipset.
Because Xiaomi is a very established brand, and Realme has been teasing its first-ever top-end phone for quite a while, Motorola is going to need to really wow us today to keep pace with these rivals.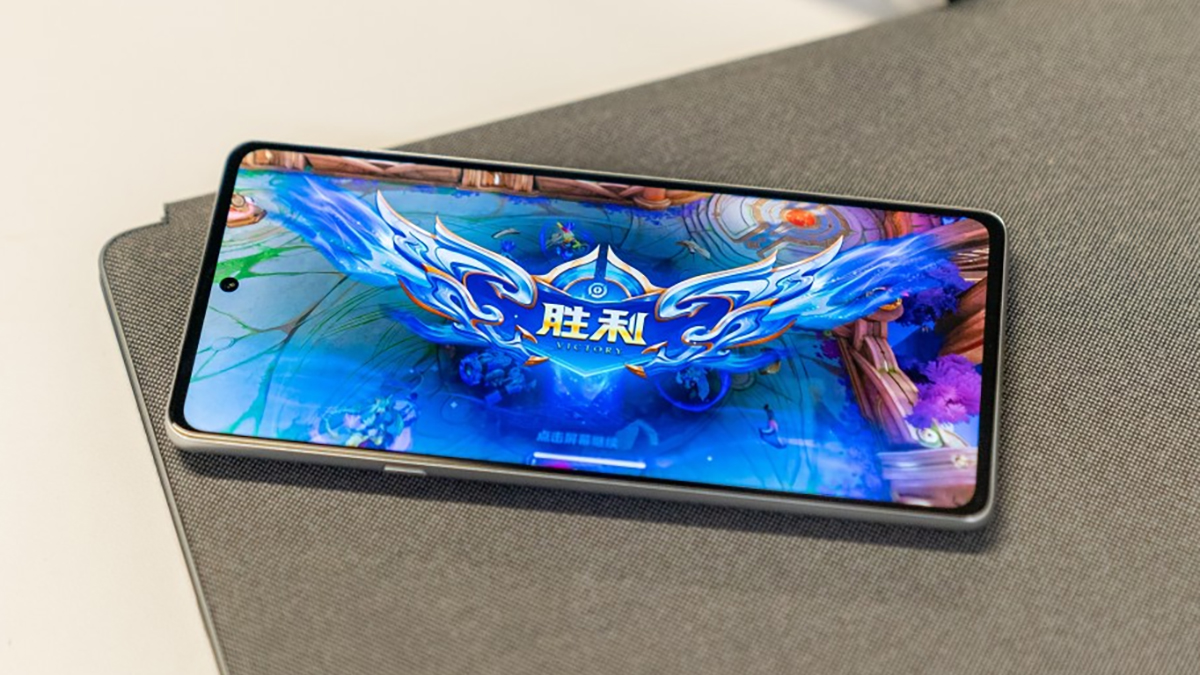 Motorola has already teased the gaming capabilities of the Edge X30 - we say that because one of the first official images of the mobile it shared, which you can see above, had a picture of a game being played.
The company also teased the Moto Edge X line before the X30 name was confirmed, and implied this was a line of gaming phones.
If Motorola does launch the Edge X30 in China today, then rolls it to other regions under a different name later, it wouldn't be the first time the company has done this.
Earlier in 2021, the Moto Edge S showed up in China - then popped up globally a few months afterward as the Moto G100.
We've heard a few rumors about what the Edge X30 could be when it comes out everywhere else. We initially thought it would be the Moto G200, an idea which was quashed when that phone debuted as something totally different.
The Edge X30 could come globally as the Moto Edge 30 Ultra, a mobile we've been hearing a few rumors about, though some of those rumors make it sound like a different device to the Edge X30.
It's totally possible that we won't see the Edge X30 globally at all though, as Moto seems to be making a big push in China, so it could be debuting exclusive mobiles there as an attempt to win market share.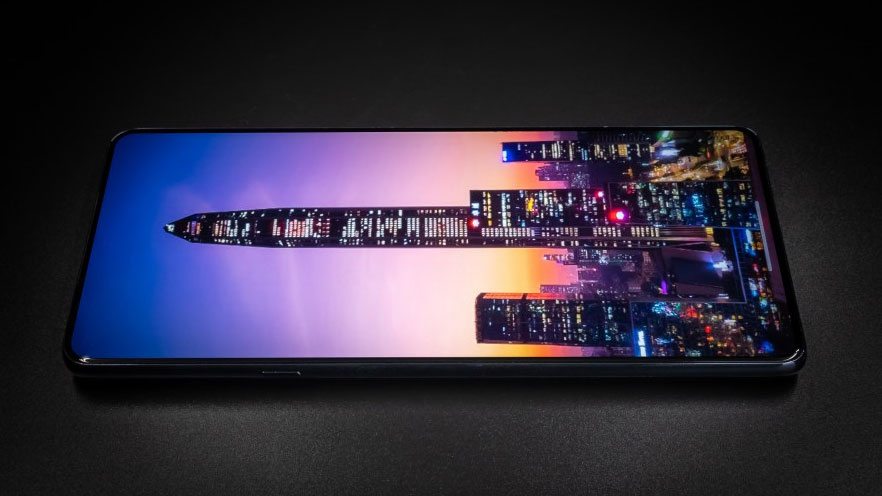 So what are we expecting to debut today?
The Moto Edge X30 is coming - duh, that's the whole point of this event - but there could be more.
Motorola has teased a special version of the Edge X30 with a 60MP main camera and under-display selfie camera, though we don't know if those are the only ways it's different to the main model.
Other than that, we've no idea what to expect - we could see a tablet or smartwatch alongside the main phone, but due to the lack of teases, we wouldn't expect so. Nope, if we had to put money on it, we'd only expect to see the main Edge X30 with its special version briefly mentioned at the end, but we'd love to be proven wrong.
We've heard about a few new Motorola smartwatches leaked recently, including the Moto Watch 100.
However, we wouldn't expect to see this at the upcoming Edge X30 event. The unveiling is a China-only one, yet we heard the smartwatch would be a global one.
There's half an hour left until the event kicks off - better get your drinks and snacks ready.
The Motorola event live stream has already started, though it won't be showing the event itself for another half hour.
Instead, we're just looking at two people talking. They've got the Edge X30 in front of them, so the device isn't much of a secret.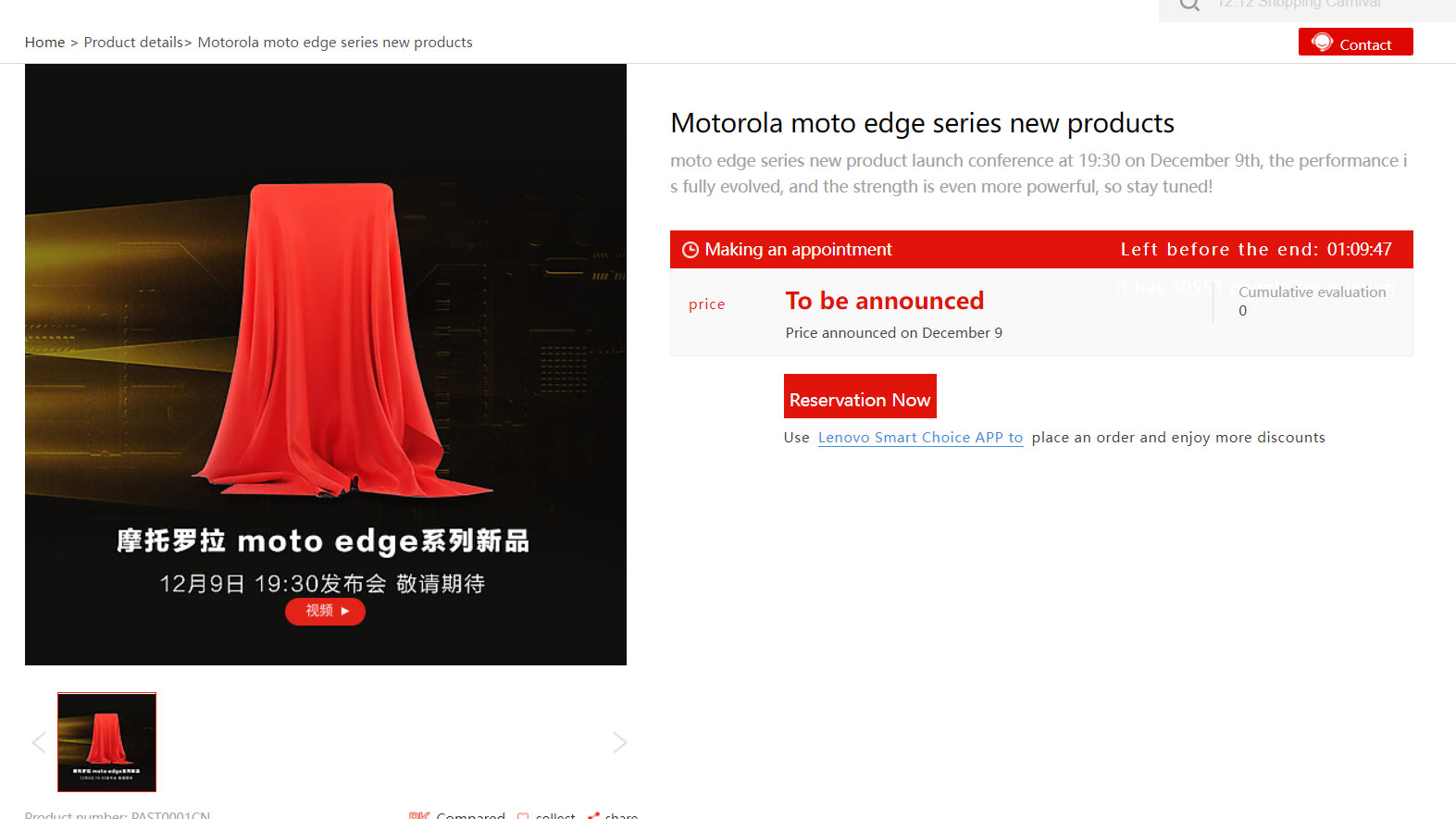 You can actually reserve the Moto Edge X30 right now, if you live in China.
There's no price announced so far, so reserving it will just give y