It's Jio's first anniversary: Here are 5 cool facts you may not know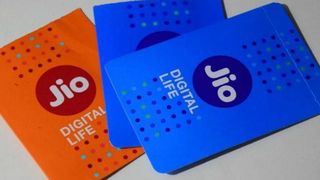 The day disruption started
On this day, last year Jio opened up its services commercially for consumers in India and was soon recognised as an agent of change in the country's telecommunication market. Jio, the telecom arm of Reliance Industries helmed by Mukesh Ambani disrupted the market with its free voice calls data packages at dirt cheap prices. What Jio started was unparalleled at that time and by large still remains unbeaten when it comes to voice calls. Mukesh Ambani at the company's latest Annual General Meet acknowledged the fact that "data is the new oil", a statement made by the British Mathematician Clive Humby in 2006, when he unveiled the JioPhone aimed at the next billion users of the country. While Jio has already laid out its plan for connecting everyone in India to the Internet, rival telecom operators are fiddling to match Jio's subscription model.
Here are 5 facts you might not know about Jio.
Jio is strictly a 4G all IP network
Reliance Jio is just based on 4G LTE network which means it doesn't have the backing of legacy 3G/2G services, making it the only network in the whole world to do that. Jio currently owns 800MHz spectrum in partnership with Reliance Communications along with having the 1800MHz spectrum across 14 circles and a pan-India 2300MHz spectrum.
Jio was the first network provider in India to offer free voice calls
Remember when we used to get different tariff recharges done for talking to people from our phones? That changed when Reliance Jio entered the telecom sector and offered its users lifetime of free voice calls and text messages on its network. According to Jio, users only pay for the data packages, voice calls and text messages along with their full bouquet of apps are complimentary and unlimited.
User data consumption on Jio is off the charts
Believe it or not, India is currently the world's largest country when it comes to data consumption. Until Jio started its commercial operations, Indian ranked 155 in the world in terms of mobile data consumption. Users of Jio make more than 250 crore minutes of voice/video calls each day. The consumption rate surpasses even that of the US and China. Jio subscribers stream video in excess of 165 crore hours per day and they spend seven times the time on mobile than on the TV. According to the Internet Trends 2017 report, Indian consumers spend 28 hours per week on their smartphones, in which 45 percent of the time is dedicated to entertainment, 34 percent of web browsing, social media and instant messaging and 4 percent on shopping online.
Jio added seven customers every second in 2016
When Jio set into the light commercially, getting a subscription was a big hassle. Going through queues and pre-booking through tokens one would think that the company drew a lot of flak, but Jio was able to add seven customers every second which made it reach a milestone of 100 million subscribers in a matter of 170 days. Currently, over 130 million users in India use Jio's network.
Jio handles Exabytes of data per month
All that data consumed by Jio subscribers amount to more than 100 crore GB of data per month which makes Reliance Jio the world's first and only telecom network to handle Exabytes of data. In case you're wondering, a tiny amount of our DNA can hold 455 exabytes. According to a recent report by Cisco, annual global data traffic for the year 2016 was 96 exabytes per month.