Huawei launches music streaming service in Middle East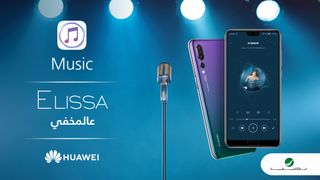 Huawei has launched it's music streaming service with no commercial interruptions across five markets in the Middle East which are UAE, Saudi Arabia, Egypt, Iraq and Jordan. More countries from the region are gradually expected to be added to that list.
As a launch promo, the Arab singer Elissa's title "Al Makhfi", is exclusively available to all Huawei users until July 25. In addition to this song, Elissa has also recorded 15 songs that will be launched on Huawei Music Service on 26th July.
Huawei Music Service has partnered with Arabic Music content provider Rotana to offer music from famous singers in the region. In addition to Rotana music, Huawei music has also partnered with other local and international content providers to facilitate regional and international music collection in the coming months.
During July, all Middle East Huawei consumers with EMUI 5.0, 5.1, 8.0 and 8.1 will get a system notification. Users can also experience this exclusive service by visiting this link and download the App manually
Sign up to receive daily breaking news, reviews, opinion, analysis, deals and more from the world of tech.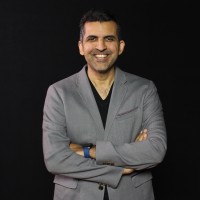 Managing Editor - Middle East
Abbas has been living and breathing tech before phones became smart or clouds started storing data. It all started when he got his very first computer- the Sinclair ZX Spectrum. From computers to mobile phones and watches, Abbas is always interested in tech that is smarter and smaller because he believes that tech shouldn't be something that gets added to your life- it should be a part of your life.