Aussie Broadband makes a clean sweep of Mozo's People's Choice Awards for NBN
Plus, Australia's favourite mobile providers revealed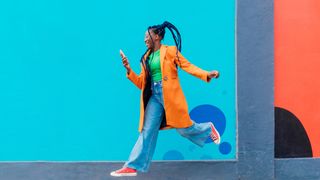 (Image credit: Getty Images / Eugenio Marongiu)
Each year, our colleagues over at financial comparison site Mozo launch the People's Choice Awards, which survey thousands of Australians to find the country's most recommended products and services.
The Awards have revealed the top mobile and NBN providers as voted for by Australians, and once again, it's the smaller telcos that are beating out the legacy players. Winners of 2023's People's Choice Awards include Aussie Broadband, Amaysim and Aldi Mobile, while the big three of Telstra, Optus and TPG are noticeably absent.
Australia, these are your favourite NBN providers
The Australian-owned and operated Aussie Broadband scooped awards in every category of the People's Choice Awards for Broadband this year, including for Connection Quality, Excellent Service & Support, Most Recommended and Outstanding Customer Satisfaction.
Aussie Broadband offers an NBN plan across every speed tier, offering some of the fastest NBN plans on the market for gamers, while also catering to those everyday users who want reliable speed and Australian-based support.
The popular telco is now offering discounts across its fastest plans for the EOFY sales, with AU$20 off for your first 12 months on Aussie Broadband's NBN 250 and NBN 1000 plans. That'll end up saving you AU$240 over your first year, which is higher than the typical six-month discounts we see from most providers.
While Aussie Broadband was the clear winner in the People's Choice broadband category, Exetel and iiNet also scored awards for Outstanding Customer Satisfaction. Mozo says over 2,500 Australians were surveyed for the broadband category, and that winners represent the top 10% of providers in each category.
If you're feeling like it's time to switch internet providers, you can see current offers from the People's Choice winners below:
Top mobile plans, as voted by Aussies
The People's Choice Awards for Mobile Plans showed a few key providers coming out on top, with Aldi Mobile, Amaysim, Kogan Mobile and Woolworths Mobile all sweeping up awards.
Each of these providers are mobile virtual network operators (MVNOs), which means they don't own the cellular networks they use to provide their mobile services. Instead, they resell access to Telstra, Optus and Vodafone's networks, often at a cheaper price than the major players will offer.
In this way, each of the big three are represented by the People's Choice winners – Aldi Mobile and Woolworths Mobile use the Telstra network, Amaysim is powered by Optus and Kogan Mobile makes use of the Vodafone network.
Here's a breakdown of the People's Choice winners for mobile plans:
Clearest Billing: Kogan Mobile, Amaysim
Most Recommended: Aldi Mobile, Woolworths, Amaysim
Network Reliability: Aldi Mobile
Outstanding Customer Satisfaction: Aldi Mobile, Woolworths, Amaysim
Value for Money: Aldi Mobile, Kogan Mobile, Woolworths, Amaysim
Ready to switch? Here's a look at the best SIM-only plans from the winning providers:
Sign up to receive daily breaking news, reviews, opinion, analysis, deals and more from the world of tech.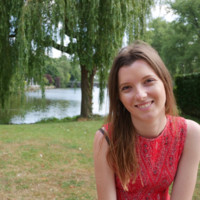 Jasmine Gearie is an ecommerce editor at TechRadar Australia, with a primary focus on helping readers cut through the jargon to find the best mobile and internet plans for their needs. She crunches the numbers to maintain dedicated guides to the latest phones, NBN and broadband plans of all types, and covers the important telco industry news. She also hunts down tech deals on laptops, phones, gaming consoles and more, so readers know where to buy the products they want for the cheapest prices.