Most of the best hair dryers today promise to create various styles on different hair types, but few live up to that promise. The Bellissima Creativity 4 You is the exception. Its range of attachments, coupled with its speed and temperature settings make it great for smooth, straight styles, large curls, and everything in between. It's hot enough to style the thickest, longest hair, and it leaves even the most unruly hair feeling soft, shiny, and frizz-free for days. However, its great performance and versatility are let down somewhat by its heavy weight and a couple of poor design choices. If these aren't dealbreakers for you, this hair dryer is a worthwhile investment – but there's no getting over the fact that they do detract from what could be a fantastic dryer.
Pros
+

Variety of styles and finishes

+

Leaves hair feeling soft

+

Cool Shot lock
Cons
-

Heavy, not well balanced

-

Excessive heat

-

Not all attachments are intuitive
Why you can trust TechRadar We spend hours testing every product or service we review, so you can be sure you're buying the best. Find out more about how we test.
One-minute review
The Creativity 4 You from Bellissima is a powerful hair dryer that offers fast drying speeds and delivers silky, frizz-free locks. It's so good at knocking out frizz that the soft and shiny finish lasts for days – and, over the course of my review, this longevity only got better.
The Creativity 4 You dryer isn't the best-looking hair dryer I've used, but neither is it the ugliest. Nevertheless, its short, bulbous shape and gold filter make it look cheap, while it's heavy and feels unbalanced in the hand, which meant I often had to pause whilst blow drying to give my arms a rest.
I'm a big fan of the physical buttons, though, alongside the subtle use of LED lights when you switch from Cool to Hot mode. I also welcome that you can lock the dryer in Cool mode, rather than having to manually hold down a Cool Shot to set your style.
The 2.5-meter cable is slightly shorter than what has become common with rival dryers, but this never caused us any issues. The Creativity 4 You dryer arrives with four attachments that help you create a number of styles, and it's this variety that sets the Bellissima dryer apart from many of its rivals; it also goes a long way toward justifying its high price. The Wavy attachment alone is something we'd not seen before and would pay extra for.
The Creativity 4 You dryer can fully dry a head of mid-length, fine hair in four minutes, and thanks to its ion technology, it does so without causing frizz. The dryer comes with two speeds and two temperature settings, which are controlled via the same switch, plus a Cool Shot mode.
Note that during the course of reviewing the Creativity 4 You hair dryer, I regularly burned my scalp, even when using the device on a lower speed and temperature setting. Bellissima does advise people to hold the dryer away from their heads during drying, and I tried. However, this is the first hair dryer with which I've experienced as many problems as I did with dryer heat.
Overall, the Creativity 4 You is a high-performing hair dryer that offers a huge amount of versatility for all hair types and styles. It falls a little short in terms of design, and needs to be used with caution. However, even with these criticisms, I'd still opt to use this dryer over many others I've tried and tested.
Creativity 4 You review: price and availability
List price: $166.50 / £149.99
Available in the US and UK
Bellissima's Creativity 4 You hair dryer is available in the US, UK, and Europe for $166.50 / £149.99. You can pick it up from Amazon, Argos, Very, and the Bellissima website in the UK, and Beauty Bay in the US and UK.
The dryer comes with four styling attachments and a storage bag. The attachments include:
Straight: a narrow concentrator that smooths and straightens the hair;
Wavy: a curved concentrator that helps create soft waves and ringlets;
Smooth & Delicate: this concentrator features a micro-perforated grid that helps minimize frizz and reduce hair damage;
Curly: a diffuser for curly hair styles.
While $166.50 / £149.99 for a hair dryer may seem excessive, the relatively high number of attachments, and the variety of styling options these offer go some way towards justifying this price tag. This is especially true when you compare the Creativity 4 You to other mid-range dryers such as the $200 / £159 CloudNine Airshot that comes with two nozzles, and the $279 / £179 GHD Helios, which only has one attachment.
For the price, I'd have preferred a more sleek, well-balanced design, while the gold coloring cheapens the dryer somewhat; nevertheless, the performance makes it easy to put these minor points to one side.
Price: 4/5
Creativity 4 You review: specifications
Swipe to scroll horizontally
| | |
| --- | --- |
| Price | $166.50 / £149.99 |
| Dimensions | 9in/23cm x 7in/18cm x 0.3in/9cm (h x w x d) |
| Speed settings | 2 |
| Temperature settings | 3 |
| Cool shot | Yes |
| Noise level | 76dB |
| Cable length | 2.5m |
Creativity 4 You review: design
Cool shot lock
Gold casing cheapens the overall look
Heavy and unbalanced in the hand
The Bellissima Creativity 4 You dryer looks like a cross between short-barrel, Dyson-style dryers, and the traditional, bulbous dryers of old. The main body of the unit is black, as are the attachments, while the filter and grille are housed in a gold plastic section at the rear of the styler. I have to say that I'm not a fan of the gold design; it definitely makes the dryer stand out, but I think it cheapens the overall look. Each of the four attachments clicks into the front of the dryer using small clips that sit around the circumference of the barrel.
The dryer measures 7 inches/18cm long, and 9 inches/ 23cm from the bottom of the handle to the top of the barrel. Along this handle are four controls: a Cold Shot button, which sits nearest to the barrel, a Hot button, the speed switch, and a power button. Each of these controls extends out from the handle, as opposed to sitting flush, feeling surprisingly high-end. There's something reassuring about the feedback you get from pressing a physical button when almost everything today is managed via touchscreens or digital displays. While I was concerned that they might be easy to knock or press by accident while drying my hair, this hasn't been the case.
However, the speed switch has proved a little confusing, because you have to move it to the left to select the higher speed setting and switch it back to the right to lower the speed. This feels a little counterintuitive because most hair dryer controls go from left for low to right for high. This is a minor point, nonetheless. Plus, you do get a small increase in noise on the higher setting, so it's easy to determine the speed at which the dryer is running.
One of my favorite things about this hair dryer is the fact that you can switch between hot and cold air without having to manually hold down the Cold Shot button, as is the case with most other dryers. This spares you an aching finger and ensures that the air actually cools, and remains cool, for the length of time you need it to. You can also see, at a glance, which temperature setting you're on. If you're in Hot mode, a red LED light glows around the Hot button. If you're in Cold mode, there's a ring of Blue light around the Cool Shot button.
The dryer remembers your previous settings each time you switch it on, which is a nice touch but hardly a necessity. If anything, it means you have to always switch it back to Hot mode if, like me, you like to finish by setting your style with cool air.
One of my least favorite things about this dryer is its weight and balance. It tips the scales at 2.1lbs/950g, making it almost twice the weight of the Dyson Supersonic, and three times as heavy as mdlondon's Blow's dryer. In fact, its weight was one of the first things I noticed on taking the dryer out of its box, and my arm was aching within seconds of using the dryer. So much so, that when I'm blow-drying my hair with a barrel brush, I have to take breaks. Adding to the discomfort is that the bulk of the weight feels like it's sitting behind the handle, towards the rear of the barrel. This causes it to pull on your wrist, mid-style.
As a result, the Creativity 4 You dryer falls a little short for design – a selection of excellent features is let down by some poor choices elsewhere.
Design: 3/5
Creativity 4 You review: performance
Fast and precise styling
Leaves hair feeling soft and shiny for days
Dryer gets super hot
A lot of my design criticisms faded into the background on discovering how well the Creativity 4 you perform. It's difficult to describe the feel of the air, but it isn't rough as it is with other dryers; it feels soft, without sacrificing power. In addition, noise levels reach an average of 76db, which is quiet enough to have a conversation at the same time. The hair dryer took under four minutes to dry my mid-length fine hair.
I welcomed that it dries the section of hair you're working on without sending other sections flying in all directions. This is a particular problem for me with my fine hair when using rival dryers, and is a major cause of frizz and knots.
My hair was left feeling smooth and soft – even after rough drying it straight out of the shower – with this feeling lasting for days. I can't usually go more than one day without my hair becoming greasy, or losing volume and movement. Not only did my hair continue to look freshly washed the day after using the Creativity 4 You dryer, but it still felt soft on day three. The greasiness had started to creep in, but I could style my hair without it looking slick and flat.
This smooth and sleek finish was amplified with the use of the concentrator nozzle and was even noticeable when I used the "Curly" diffuser to enhance my natural waves. The diffuser is large enough to hold large amounts of hair, but not too large that you lose precision.
However, my favorite attachment was the Wavy attachment. I had to watch a video tutorial to learn how to get the best out of it, but it's far more simple than it first appears. The curved design fits on the circumference of a barrel brush. As you're drying your hair, the barrel brush sits beneath the hair, while you hold the Wavy attachment on top. This dries the hair into the shape of the brush; you move the brush down and repeat to create a head-full of S-waves. It takes a bit of getting used to (and it's not quick!), but if you've ever struggled to get beachy waves with a heated styler, this hair dryer is worth the investment for this alone.
When I first opened the box, I didn't think I'd have any use for the Smooth and Delicate attachment, which looks like a cattle grille. That was until I realized how hot this hair dryer gets. On multiple occasions, this hair dryer burned my scalp. This is partly my fault for holding the dryer too close to the roots, but I can't think of a single other dryer I've used that has hurt me so much on such a regular basis. Even when I tried to hold the dryer away from my scalp, I still managed to burn my skin. It became almost a necessity to use the Smooth and Delicate attachment to avoid burning myself. I've asked Bellissima to confirm the maximum temperature that the Creativity 4 You reaches, but I'm yet to hear back from the company.
The plus side of this high heat is that the Creativity 4 You dries hair quickly and effectively. This will be a particular benefit to people with thick hair – if you have strong arms, that is.
Performance: 4/5
Should I buy the Creativity 4 You?
Swipe to scroll horizontally
Creativity 4 You score card

| Attributes | Notes | Score |
| --- | --- | --- |
| Price | The Bellissima Creativity 4 You appears overpriced, but when you factor in the performance, attachments and variety of styles it can create – especially next to similarly priced rival dryers – the price doesn't seem so high. | 4/5 |
| Design | The Creativity 4 You dryer is a mixed bag when it comes to design. It has some excellent engineering features that are let down by others that look and feel cheap | 3/5 |
| Performance | If the Creativity 4 You didn't get so hot that it burned my scalp (on multiple occasions), I almost couldn't fault the performance. It left my hair soft and shiny for days. | 4/5 |
Buy it if...
You want silky, soft hair that lasts for days
The Creativity 4 You dryer creates soft, shiny locks, with this finish lasting much longer than it does using other dryers.
You have curly or wavy hair
The diffuser and Wavy attachment are so effective that they're almost worth the money alone.
You like creating a variety of styles
The inclusion of four attachments enables you to style hair of different types in a variety of ways, thus making the Creativity 4 You one of the most versatile dryers around.
Don't buy it if...
You have thick, long hair
The weight and balance of the dryer can cause your arms to ache, so if you have long, thick hair that takes longer to dry, this might not be the most comfortable of dryers to use
You like simple stylers and attachments
If you want a dryer without the bells and whistles, one that simply dries your hair, there are cheaper, more effective dryers elsewhere
How I tested the Creativity 4 You hair dryer
I used it as my main hair dryer for 3 weeks
I tried all settings on wet to damp hair
I tested on my own fine, mid-length hair
I used the Bellissima Creativity 4 You hair dryer for three weeks as my main hair dryer. I recorded the time it took the dryer to take my hair from wet to dry, rough-drying and blow-drying.
I also used all of the attachments multiple times and compared performance to other dryers I've tried and used regularly, namely the Dyson Supersonic and the Revlon 2-in-1 Dryer.
I've been reviewing hair dryers and beauty tech for more than five years, and have been testing home appliances and gadgets for more than a decade.
First reviewed August 2023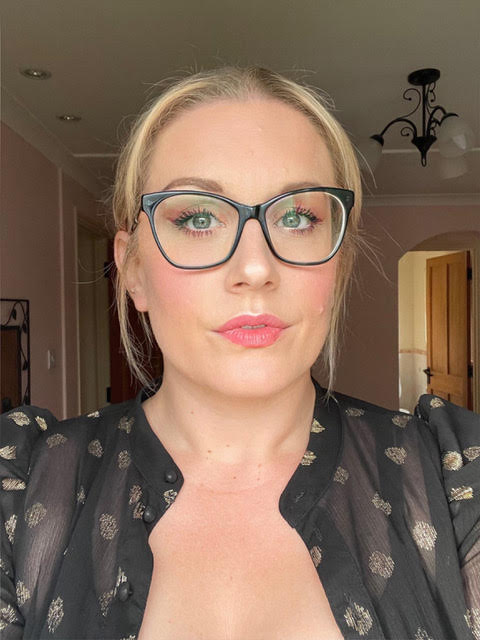 Victoria Woollaston-Webber is a freelance journalist, editor, and founder of science-led health, beauty, and grooming sites, mamabella and MBman. She has more than a decade of experience in both online and print journalism, having written about tech and gadgets since day one for national papers, magazines, and global brands. Victoria specializes in beauty gadgets, as well as small appliances including vacuum cleaners, air fryers, blenders, and mixers, plus all things baby and toddler. When she's not testing the latest must-have beauty product, she loves Lego Architecture, murder mysteries, and chasing after her four-year-old.