The SilkyAir Pro hair dryer joins a slew of concentrated air hair dryers in the style of the Dyson Supersonic, combining a robust, premium build and some pretty beefy specs with unique features like an LED screen and temperature lock. It's expensive and a little loud but will leave your locks very shiny, smooth, and frizz-free.
Pros
+

Well-made and robust

+

6 temperature settings

+

Lock feature
Cons
-

Expensive

-

Not the quietest

-

Always-on screen
Why you can trust TechRadar We spend hours testing every product or service we review, so you can be sure you're buying the best. Find out more about how we test.
One-minute review
If you want silky, frizz-free locks, the Silk'n SilkyAir Pro is sure to impress, offering fast drying speeds and powerful airflow.
While Silk'n is best known for its hair removal and facial cosmetic devices, the company has branched out into hair care with the SilkyAir Pro, and for a flagship dryer, it's pretty impressive. This dryer has likely been inspired by the Dyson Supersonic, as are many of the best hair dryers these days.
Clad in a luxurious matt gold casing, the SilkyAir Pro lives up to its 'Pro' moniker with its up to 110,000rpm brushless motor, 3-meter long charging cable with a velcro strap to keep it tidy, and a neat LED screen seated in the middle of the vent, which displays temperature and airflow.
It performs beautifully, too, fully drying my mid-length, thick hair in under seven minutes. The SilkyAir Pro has six temperature settings from 39 to 98 degrees Celcius, and three airflow settings, which can be cycled through using the temperature and airflow buttons, respectively. It even has a lock feature so you don't accidentally change your preferred settings. There's also a cool shot button on the front of the handle.
While the results are remarkably silky and soft thanks to the water-ion technology, the hair dryer is pretty expensive at £250. Currently, it's not available in the US, however, a representative said it should be out there in the future.
There are a couple of annoying aspects to the dryer. The always-on screen is the most egregious, as it wastes electricity if you forget to unplug it. And while it's fairly middle of the road when it comes to volume, I'd have liked something quieter at its price.
As a first stab into the haircare market, it's certainly high-performing and ambitious, I just felt like it didn't quite warrant that hefty price tag when cheaper alternatives are available. It's only £80 less than the older Dyson Supersonic, and while I personally preferred the controls and design on the SilkyAir Pro, the performance isn't quite as good, nor are the accessories.
SilkyAir Pro review: price and availability
List price: £250
Available in the UK, might come to the US
The SilkyAir Pro is currently only available in the UK for £250, although a representative confirmed it will release in the US in the future. It can be purchased directly from the Silk'n website.
As well as two magnetic attachments (a concentrator and diffuser), the SilkyAir Pro comes with a storage bag and a heat protection mat - I'm not sure why you'd need the latter for a hair dryer, though.
While it's certainly not the worst pricing I've seen on this kind of product, it's a bold move for a flagship hair dryer to come in at such a high price without necessarily having the reputation to back it. I'm also a little concerned about the longevity of the dryer, as there's no way to remove and clean the filter.
In saying that, it performs incredibly well and has a lovely design, so you do get what you pay for if you're less concerned about robustness.
Price: 4/5
SiklyAir Pro review: specifications
Swipe to scroll horizontally
The specs of our SilkyAir Pro review unit

| | |
| --- | --- |
| Price: | $149.99/£199.99 |
| Speed settings: | 3 |
| Temperature settings: | 6 |
| Cool shot: | Yes |
| Noise level: | 83dB |
| Maximum temperature: | 98C |
| Cable length | 3M |
SilkyAir Pro review: design
LED screen
Premium build
3-meter cable
The design of the SilkyAir Pro is definitely one of its standout features. From the stylish light gold colorway to its LED screen, it feels luxurious and salon-ready - especially when you account for the 3-meter long cable, which gives you plenty of room to dry with.
Its barrel is much like other concentrated air hair dryers - relatively short, stout and rounded, with a magnetic ring around the front to magnetically attach its two accessories, the concentrator nozzle and diffuser. On the rear are the filter and LED screen, which displays the heat and airflow settings when the device is turned on. Otherwise, it will display the word 'Off' constantly, which isn't energy efficient or necessary. The only workaround here is unplugging the device after use - a bit of an annoyance, especially when I was rushing out to work.
On the front of the handle is the cool shot button, conveniently placed for easy access when drying. On the rear are the airflow and temperature controls, as well as an on/off/lock slider. These tactile buttons are easy to navigate even when in use, and it's impressive how much of a difference that can make when compared to dryers like the Laifen Swift.
Silk'n has played it pretty safe with design, opting for a familiar form factor without some of the oddities and gimmicks other modern hairdryers are using to stand out, and focusing on user experience - something I personally can really appreciate.
Design: 4.5/5
SilkyAir Pro review: performance
The SilkyAir Pro performs tremendously on test, blasting out 76kph of air to rapidly dry your locks without dehydration, thanks to the water-ion technology. Consistently over the 5 weeks I tested this dryer, my hair was soft, smooth and frizz-free. I even noticed it took longer to get greasy.
It was easy for me to see the benefits of the hydrating blast. My hair is typically wavy unless treated with nourishing products, but the SilkyAir actually saw my hair forming natural, carefree curls once dry, which I was absolutely delighted with - though it was less ideal when I actually wanted straight hair.
It's also impressively lightweight, so if your hair is thick like mine and you want to fully dry your hair, it'll take a lot longer for the arm fatigue to kick in - and besides, it dried my hair in less than half the time of my regular hair dryer.
While it's a little noisy for my liking at 83db on full blast, it's pretty middle-of-the-road in terms of concentrated air dryers.
Should I buy the SilkyAir Pro?
Swipe to scroll horizontally
SilkyAir Pro score card

| Attributes | Notes | Score |
| --- | --- | --- |
| Price | The SilkyAir Pro is just a bit too overpriced for my liking. In fairness, so are some of the even more premium concentrated air dryers - but this is a first-time flagship product. | 4/5 |
| Design | It's a beautiful-looking dryer, but that always-on LED display really irks me. Still, its features are great and the controls are wonderful. | 4.5/5 |
| Performance | I adore how my hair feels after I've used the SilkyAir Pro, and I love how quick it is to dry. | 4.5/5 |
Buy it if...
You want silky, soft results every time
The SilkyAir Pro does exactly what it says on the tin, creating gorgeous, luscious locks every time. With its water-ion technology, your hair will look and feel better than ever.
You have thick or curly hair
Offering ultra-quick drying times and a lightweight frame, the SilkyAir Pro is wonderful for thick or curly hair, helping keep arm fatigue to a minimum.
You value great controls
From the design and orientation to the various settings available, the controls on the SilkyAir Pro are wonderful. Its six temperature settings offer greater command over your dryer than the majority of three-setting devices.
Don't buy it if...
You want a whisper-quiet dryer
It's not the loudest hair dryer I've tested, and certainly not the loudest condensed air dryer - but at 83db it wouldn't be suitable if you like your peace and quiet.
You like to be energy efficient
With its always-on LED display, the SilkyAir Pro is not the best product for energy efficiency. You can unplug it every time, but that can be a little irritating.
SilkyAir Pro review: Also consider
Swipe to scroll horizontally
| | SilkyAir Pro | Laifen Switft | Dyson Supersonic |
| --- | --- | --- | --- |
| Price | £250 | $199.99 / £175.11 / AU$297.83 | $399 / £299 / AU$549 |
| Speed settings | 3 | 3 | 3 |
| Temperature settings | 6 | 3 | 3 |
| Cool shot | Yes | No | Yes |
| Cable length | 3M | 1.8M | 2.7M |
| Max. temperature | 98ºC | 80ºC | 100ºC |
| Noise level | 83dB | 79dB | 74dB |
Not sure if this is the condensed airflow dryer for you? Here are some other brands and models to consider...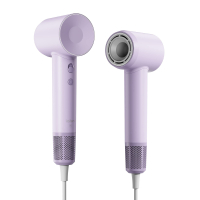 Laifen Swift
A new brand funded by Kickstarter, Laifen's Swift hair dryer is glossy, high-tech and slightly quieter than the SilkyAir Pro, but it's got a short cable and no dedicated cool shot.
Read our full Laifen Swift review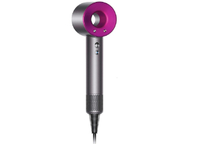 Dyson Supersonic
The hairdryer that started it all, the Dyson Supersonic is the OG concentrated airflow hair dryer shaking up the market. It's very, very pricey, but worth the splurge if you don't want to cut corners.
Read our full Dyson Supersonic review
How I tested the HYSapientia 24L Air Fryer Oven
I used it as our main hair dryer for 2 weeks
I tried it on all settings on wet to damp hair
I tested on my own thick, mid-length hair
I used the SilkyAir Pro hair dryer for two weeks as my main hair dryer, having previously tested the Laifen Swift and tried the Dyson Supersonic, which were my main points of reference for comparative testing.
While the devices are fairly similar, there are some noticeable differences highlighted in my review, from how my hair seemed to stay cleaner to the higher number of temperature settings and the inclusion of a cool shot.
I also compared the dryer to my regular, non-concentrated airflow dryer to see how much of a difference that higher price tag brings, and was pleased to find it does indeed make a difference.
I used all its settings on both damp and wet hair, and tried its different accessories. I've been reviewing hair dryers for (almost) one year for TechRadar, and my experience of reviewing other devices spans further years. Outside of this, I've always factored haircare as a crucial part of my self-care routine.
Read more about how we test
First reviewed June 2023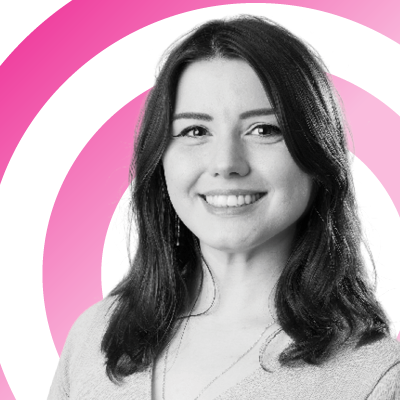 Managing Editor, Lifestyle
Josephine Watson (@JosieWatson) is TechRadar's Managing Editor - Lifestyle. Josephine has previously written on a variety of topics, from pop culture to gaming and even the energy industry, joining TechRadar to support general site management. She is a smart home nerd, as well as an advocate for internet safety and education, and has also made a point of using her position to fight for progression in the treatment of diversity and inclusion, mental health, and neurodiversity in corporate settings. Generally, you'll find her watching Disney movies, playing on her Switch, or showing people pictures of her cats, Mr. Smith and Heady.