The Mac mini M2 is now the best upgrade from your Apple iMac
Got an old iMac? It might be time to switch lanes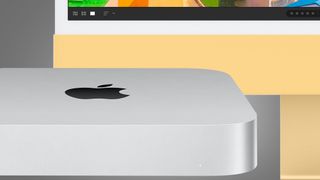 (Image credit: Apple)
If you're the owner of an aging iMac, this week's Apple announcements probably only added to your confusion about how and when to upgrade. In a surprise event, we got a new Mac mini M2 and MacBook Pro 14-inch, which both came with upgraded Apple silicon. For Apple's all-in-one desktop, which turns 25 years old this year? Just another helping of tumbleweed.
Apple's current iMac (24-inch, 2021) is by no means a bad buy. We still consider it to be the best all-in-one computer, particularly for those who don't need a powerful workstation PC. But do you really need an all-in-one? The current base iMac has an M1 chip with a 7-core GPU, which means the Apple Mac mini M2 may be turning your head – particularly with its new low price tag.
The iMac 24-inch and Mac mini are, of course, two entirely different beasts. The iMac is still hard to beat for no-hassle convenience, thanks to its stunning 4.5K Retina display, impressive speakers (including spatial audio with Dolby Atmos) and 1080p FaceTime webcam. If all of those things are important to you (or you'd rather not buy them separately), the iMac may still offer better value than cobbling together a similar setup around a Mac mini.
But with the iMac seemingly skipping the M2 processor and, according to rumors, unlikely to arrive with an M3 chip until late 2023 at the earliest (or possibly 2024), building a Mac mini setup around that newer M2 chip is definitely tempting. If you're happy to keep the same keyboard and mouse you have already, it also offers impressively good value for a macOS setup.
The menu at the chip shop
Before we compare a possible Mac mini M2 setup with the 24-inch iMac, it's worth noting that, for most tasks, there isn't a huge leap in performance between Apple's M2 and M1 chips. The M1 is more than powerful enough for web browsing, video calls and everyday computing – which might explain why Apple is rumored to be jumping straight to the M3 on the next iMac.
The M2 chip gives you a higher ceiling of performance for demanding tasks, like photo and video editing. For example, Apple says the M2's performance is 40% better than the M1 when working with raw images, and you'll be able to convert video projects to the ProRes format up to three times faster. If you do lots of content creation (or plan to in the future), the Mac mini M2 offers excellent value – particularly if you already have a favorite monitor.
This versatility and flexibility is the Mac mini M2's calling card. If you already own accessories like a keyboard and mouse – like the ones that came with your older iMac – and would rather choose your own monitor or webcam, then you can customize a Mac mini in a way that just isn't possible with the iMac. And you can do it for a lot less, too.
It's possible to build a budget Mac mini setup (like the one below) for under $1,000 / £1,000, if you shop around. Or you can go the other way and load one up with 24GB RAM and 2TB internal storage (for a total of $1,799 / £1,849), neither of which are possible on the current iMac.
Swipe to scroll horizontally
Mac Mini M2 setup vs iMac 24-inch

| | | |
| --- | --- | --- |
| Feature | Mac Mini M2 | iMac (24-inch, 2021) |
| Base price | $599 / £649 | $1,299 / £1,399 |
| Processor | Apple M2 8-core CPU | Apple M1 8-core CPU |
| Graphics | 10-core GPU | 7-core GPU |
| Memory | 8GB (up to 24GB) | 8GB (up to 16GB) |
| Storage | 256GB (up to 2TB) | 256GB (up to 1TB) |
| Connectivity | 2 x Thunderbolt 4 ports, 2 x USB-A ports, HDMI, Ethernet, 3.5mm headphone jack | 2 x Thunderbolt / USB 4 ports, 3.5mm headphone jack |
| Webcam | None (Example: Logitech C920, $63 / £75) | 1080p FaceTime HD camera |
| Display | None (Example: Samsung U28R55, $340 / £249) | 24-inch 4.5K Retina |
| Total cost | $1,002 / £973 | $1,299 / £1,399 |
That said, if you're looking for a 4K monitor with P3 wide color gamut support, it's still hard to beat the convenience and value offered by the current iMac. Its 4.5K Retina screen is impressive and beats most external displays that you could pair with the Mac mini for a similar combined price.
For example, the BenQ PD2700U ($535 / £430) is larger and offers good value, but lacks DCI-P3 support and BenQ has had to create a support page to help owners of M1 and M2 Macs iron out issues with flickering. But the appeal of the Mac Mini M2 is again the option of designing a setup for your needs.
While we haven't tested it, the Samsung U28R55 is an affordable 4K monitor that could offer great value for those who want a large screen for everyday computing. Our guide to the best 4K monitors contains some other options like the Dell 4K S3221QS, which would again create a cheaper Mac Mini M2 setup than the iMac 24-inch. With any display, just make sure to check that there aren't any known compatibility issues with Apple silicon.
Return of the iMac
A new iMac will eventually arrive, with the latest rumors suggesting either late 2023 or early 2024. If you aren't desperate to upgrade your old iMac, then it could well be worth waiting until then to see if an M3 model arrives for a similar price point to today's 24-inch model.
But right now, the Mac mini M2 offers better value and a higher performance ceiling than Apple's all-in-one computer. The exception is those who need a bright, well-calibrated 24-inch 4K monitor for photo and video editing, as it's hard to beat the iMac's quality and convenience with an external display for the same price.
If you're looking to build a cheaper macOS setup, or one that goes into the realms of 24GB RAM or an M2 Pro chip, then the Mac mini M2 is shaping up to be your best current option. The $700 / £750 price difference between the base Mac mini M2 and the iMac 24-inch gives you a lot of leeway to create a Mac that suits you, particularly if you keep your iMac's current keyboard and mouse before doing a trade-in. It could be even better when you factor in any Apple promo codes currently available.
With no sign of a new 27-inch iMac, Apple's current all-in-one computer is a brilliant but inflexible option for macOS fans. Compared to the Mac mini M2, it doesn't quite offer you the price saving you might expect from a machine that's running an older M1 chip. The Mac mini M2 is the most powerful entry-level Mac ever and we're looking forward to putting it through its paces very soon.
Sign up to receive daily breaking news, reviews, opinion, analysis, deals and more from the world of tech.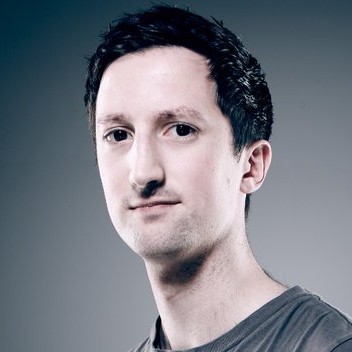 Mark is TechRadar's Senior news editor. Having worked in tech journalism for a ludicrous 17 years, Mark is now attempting to break the world record for the number of camera bags hoarded by one person. He was previously Cameras Editor at Trusted Reviews, Acting editor on Stuff.tv, as well as Features editor and Reviews editor on Stuff magazine. As a freelancer, he's contributed to titles including The Sunday Times, FourFourTwo and Arena. And in a former life, he also won The Daily Telegraph's Young Sportswriter of the Year. But that was before he discovered the strange joys of getting up at 4am for a photo shoot in London's Square Mile.