I'd love it if Apple dropped the Vision Pro's worst feature to make a cheaper version - it's a win-win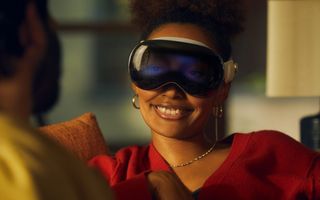 (Image credit: Apple)
Well, the Apple Vision Pro isn't even available yet, and Apple is already looking to the future (well, the further future) to consider how to make the follow-up model even better. Or, in this case, even cheaper: according to a new report from Bloomberg's Mark Gurman, Apple wants its second headset to cost less.
We already knew Apple was likely considering a cheaper Vision Pro model, and this latest news gives credence to those rumors. It seems like the first-generation Vision Pro is having some teething issues too, most notably the weight - the same Gurman report discusses Apple's efforts to reduce the weight of a second-generation headset. But there's a far better nugget of information we should be focusing on…
Apple might get rid of that horrible external display! Yes, the EyeSight feature that I heavily criticized when the headset was first revealed might be cut from future Vision models in order to save on costs. It makes a lot of sense; adding an external screen to show the user's eyes is a ridiculous feature that no doubt costs a lot of money, adding extra (entirely unneeded) OLED display tech to every single headset. The screen even has lenticular glass to create an illusion of depth.
The feature isn't even that helpful; it projects the eyes of your uncanny-valley FaceTime avatar onto the exterior screen when you're looking through the headset's external cameras, or displays an opaque color when you're immersed in something that blocks out your surroundings. In other words, it tells other people if a Vision Pro user can see them or not - something that could've probably been achieved with a single LED.
Get ready for the Apple Vision... something
Apple is reportedly targeting a $1,500-$2,000 price range for its more affordable Vision headset, which sounds a lot more accessible than the current $3,499 price tag. Given that some other popular VR headsets - like the new Meta Quest 3 - are a lot cheaper, many potential users are likely to give the first-gen Vision Pro a pass.
A cheaper model was likely always going to happen given the name Apple chose for its headset - Vision Pro implies the (future) existence of a standard Apple Vision headset, in keeping with Apple's naming conventions for its other products. Just look at the iPhone 15 Pro and the MacBook Pro - hey, maybe the cheaper headset will be called the Apple Vision Air?
Apple is also reportedly developing a second high-end version of the headset (a Vision Pro Max, perhaps?), and it's enough to make me wonder if the first-gen model will even be worth buying at all. The Vision Pro represents Apple's first step into an entirely new market, and it wouldn't even surprise me if it gets hit with delays - after all, it's suspected that issues with chip manufacturer TSMC could delay M3 MacBook Air models until the middle of next year, and the Vision Pro features not just the M2 chip but also a new dedicated R1 chip for mixed-reality workloads.
In any case, I'll be happy to see a less expensive headset from Apple. I still remember the noise the crowd made at WWDC 2023 when the price was unveiled… and let's face it, EyeSight is a feature nobody really needs.
You might also like
Get daily insight, inspiration and deals in your inbox
Get the hottest deals available in your inbox plus news, reviews, opinion, analysis and more from the TechRadar team.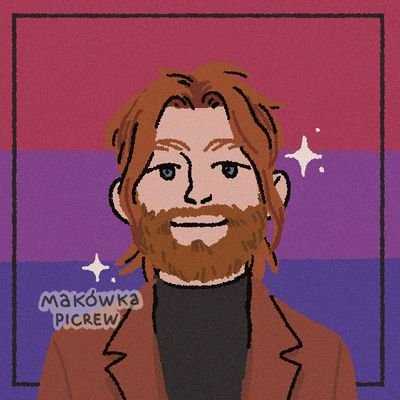 Christian is TechRadar's UK-based Computing Editor. He came to us from Maximum PC magazine, where he fell in love with computer hardware and building PCs. He was a regular fixture amongst our freelance review team before making the jump to TechRadar, and can usually be found drooling over the latest high-end graphics card or gaming laptop before looking at his bank account balance and crying.
Christian is a keen campaigner for LGBTQ+ rights and the owner of a charming rescue dog named Lucy, having adopted her after he beat cancer in 2021. She keeps him fit and healthy through a combination of face-licking and long walks, and only occasionally barks at him to demand treats when he's trying to work from home.