Google turns 25: How it changed everything about the web, and why you're stuck with it
Google remade our online world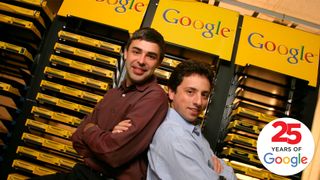 (Image credit: Google)
Most people don't remember what it was like to search the Internet before Google, which turns 25 today. It's not that Google was the first to crawl and index the web. Others, like Alta Vista, Ask Jeeves, and Northern Lights did their best to help us make sense of the rapidly expanding Information superhighway (read our round-up of pre-Google services).
We searched because it was faster than crawling through links, hoping you'd find the right site, or using a browse tree like Yahoo search. I don't know, though, that we thought of a web search and its results as answering questions. Or maybe we did but assumed that the Web was already, by 1998, too vast to spelunk to the center and hope to find anything.
Google turns 25
This is the part of a series of TechRadar articles marking and celebrating Google's 25th birthday. Read them all here.
The internet was so big, it became like some unsolvable math proof. The search engines of the time were not up to the task and most of us threw up our hands in surrender. We assumed the web would keep growing and become ever more unknowable.
Google, though, started by solving that equation. Founders and then Stanford Ph.D. students Sergey Brin and Larry Page's measures for rank and relevancy changed how we search the web and think about it, too.
Less than a year into launch Google was lauded by PC Magazine, which awarded it a Technical Excellence Award, as "a search engine that consistently returns good results."
Google PageRanked it all
What Google showed us is that the Internet was not billions of unconnected pages full of buried information. Instead, Google recognized the hidden power of interconnectedness
Links were the key to relevance because when someone trusted an information source, they linked to it from their own web page. If enough people did that, Google was designed to assign that a higher relevance value than information that no one pointed to. Added to that was early text recognition that could verify the quality and, again, the connectedness of the information. If the words on linked pages matched, they were talking about the same topic. The cross-link and that were strong signals of value.
Because this worked so well, Google's PageRank soon became king or kingmaker.
I can't imagine an online world in which we do not look at the web like this. Imagine if all the bazillion bits of information were still seen as a flat plain of information wrapping around and around the world, overlapping but never connecting. What a tragedy that would've been.
Conversely, Google's insistence that information is only relevant if someone else deemed it so with a link transformed how we built the web. No new information could be added without internal and external links.
Google made us
Over time, we learned that Google had not just these two signals, PageRank, and text matching, but dozens of others that helped Google assess page and information value.
The more we learned, the more we built the Web in Google's image.
Without Google, it might be impossible to effectively search the web but then it also might be a more egalitarian space where even the smallest bit of seemingly inconsequential information could rise up and be found. But, of course, it would never be found because there's too much information.
Google is now, obviously so much more than just search. It's not even Google anymore. It's Alphabet, with Google Search being just a small piece of it.
While the original Google knew its purpose and how to achieve it, today's Google is juggling competing interests. A Google query might just as easily bring back video clips, images, or shopping links, as it might a text result. Modern Google is trying to solve for a new math proof, 'What does the best result look like?"
It might also be struggling, just a tiny bit, to maintain relevance. Gen Z prefers searching with TikTok instead of traditional search engines.
Even so, no platform handles complex queries like Google. We use it because Google is so effective at answering not just single-word queries, but full-sentence questions (AI is taking that to paragraphs).
Do you feel lucky?
25 years in, the solution to the Web remains Google.
Still, I do miss the simpler times of Google where a query returned a spare page that focused less on juggling a smorgasbord of multimedia than just a list of relevant results with the keywords highlighted in blue (and cached pages that I miss to this day). The rabbit hole of information was confined to similar results and not much else.
A vestige of those simpler times remains on Google: the "I Feel Lucky" button.
It's been there almost from day one, a randomized search result based not on a query but Google's whim. It's a little different now. Within the button is a set of random options like "I feel doodly", "I feel funny," and so on. With each click, you can get a different result, a new avenue of wild discovery.
When I clicked the "doodly" one, I got a retrospective of 25 years of Google Doodles. Another click on "I feel playful" gave my entire page result a barrel roll (the screen rotated as if it was rolling). And when I clicked "I feel lucky", I got a list of animal sounds that I could play. All nods to the many Google easter eggs we've seen over the years.
It reminds me that while Google and the efforts of those who seek to appear on the first page in Google Search results are serious business, redefining the web didn't start out that way.
The web of the 1990s was mysterious, funny, weird, dangerous, and entertaining. It was unknowable and exciting because you never knew what you were going to find. Until Google came along; then we knew exactly what we wanted and how to find it.
You might also like
Sign up for Black Friday email alerts!
Get the hottest deals available in your inbox plus news, reviews, opinion, analysis and more from the TechRadar team.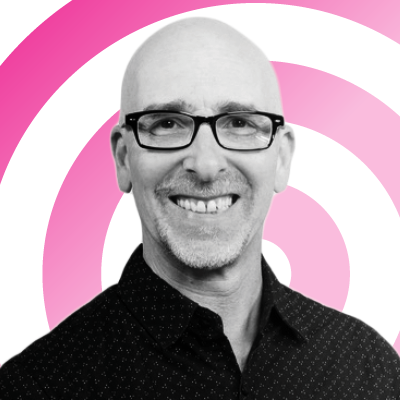 A 35-year industry veteran and award-winning journalist, Lance has covered technology since PCs were the size of suitcases and "on line" meant "waiting." He's a former Lifewire Editor-in-Chief, Mashable Editor-in-Chief, and, before that, Editor in Chief of PCMag.com and Senior Vice President of Content for Ziff Davis, Inc. He also wrote a popular, weekly tech column for Medium called The Upgrade.
Lance Ulanoff makes frequent appearances on national, international, and local news programs including Live with Kelly and Ryan, Fox News, Fox Business, the Today Show, Good Morning America, CNBC, CNN, and the BBC.