Keep your network and files protected with the best secure router. These days, many of the devices we're using in the office or home come with network connectivity, and with that, the need to protect our network and provide reliable, fast access for every device. With our help in choosing the best secure router, you can rest easy knowing you have blazing-fast Wi-Fi access that is also secure from threats.
Regarding security and your data, you don't want to cut corners or leave an opportunity for someone to access your network without your permission. This is where the best secure routers come in. There's a variety to choose from as well, as there's been an expansion in the number of small business routers now on the market, including dedicated VPN routers for safer internet access for your workstation, as well as network switches for increased control.
Even the best Wi-Fi 6 routers are more secure thanks to Wi-Fi 6's better security protocols.
Take your network security seriously in your home, business, or office. One of the best secure routers, many of which feature built-in security controls and services that monitor your network around the clock, should do the job. With the newest technology, they'll expand your coverage area and keep your devices and network safe.
To accurately determine the performance of these secure routers, we compared them across points like their speeds, coverage area, communication bands, and companion apps. We assessed their setup process, the quality of their cybersecurity apps (if the router had one), and their pricing, among other points.
---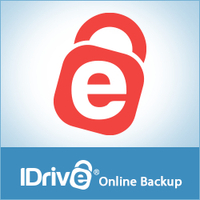 Secure your data online with cloud storage
IDrive, the cloud backup veteran, delivers tons of storage online for an incredibly small outlay. 10TB for $3.98 for the first year is unmatched till now and so is the support for unlimited devices and the extensive file versioning system available.
The best secure router of 2023 in full
The best secure router in full
Why you can trust TechRadar We spend hours testing every product or service we review, so you can be sure you're buying the best. Find out more about how we test.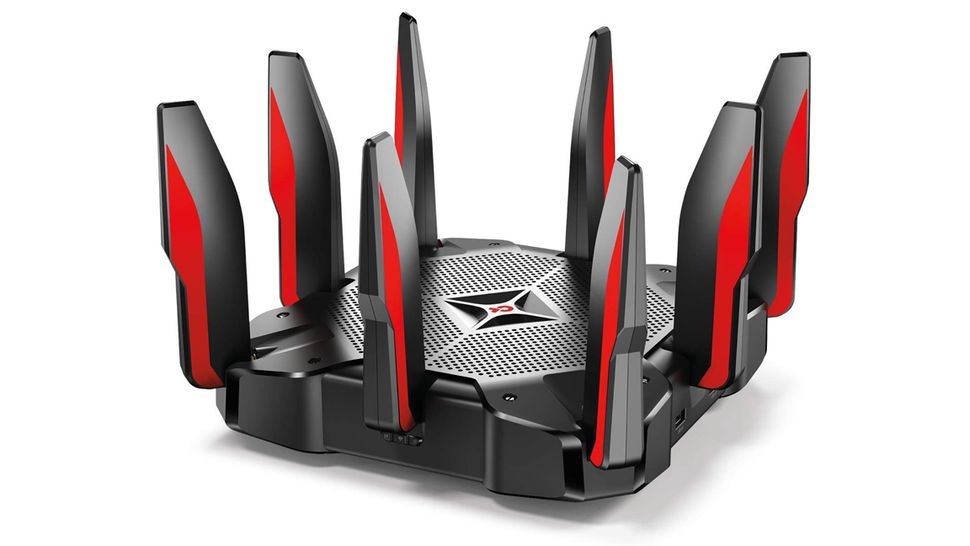 Are you in the market for one of the best wireless routers and don't mind a quirky design? If a 90s-inspired sci-fi design sounds like it will fit right in your home, then the TP-Link Archer C5400 v2 might be the best secure router for you.
It's not exactly the most modern-looking mesh router out there, but it's unique in that it can bridge consumer and enterprise users by offering high-end functionality at a reasonable price point with a relaxed setup. Its security credentials are boosted by TP-Link Homecare which offers parental controls and built-in antivirus protection.
Free for the first three years, it lets you manage network access and protects against malicious attacks. Security settings can be fine-tuned by logging into the router, where it's possible to configure security type (such as WPA/WPA2 Mixed Enterprise, WPA/WPA2 Mixed Personal, WPA2 Enterprise, WPA2 Personal, and WEP), and edit SSIDs and passwords.
Read the full review: TP-Link Archer C5400 v2
Featuring fast Wi-Fi performance, the R7000 is still one of the best secure routers you can get even a few years after being released – and you stand a good chance of picking it up in the sale.
Nighthawk is one of the most established router brands, and this model from Netgear features the security features we've come to expect – including built DoS attack protection and options for setting parental controls in addition to filtering unwarned domains.
This router has a black and dark grey angular design, making it look similar to the US military's Lockheed F-117 Nighthawk stealth bomber. There's a USB 3.0 port at the front, a USB 2.0 port at the rear, four Gigabit Ethernet LAN ports, and another for WAN.
Read the full review: NETGEAR Nighthawk Smart Wi-Fi Router
If you're seeking the fastest possible router for your home network, this model from Asus flies thanks to its Dual Band 802.11ax (or Wi-Fi 6) connectivity, and it also supports MU-MIMO and OFDMA.
If you have a recent smartphone, you'll benefit from blisteringly fast file transfer speeds – and even those that are still running on the older 802.11ac connectivity band will benefit.
Wi-Fi 6 connectivity will ensure superb performance even in congested wireless environments. The Asus RT-AX88U also features AiProtection network security powered by Trend Micro, a commercial-grade security feature that blocks internet security threats for any device connected to the network.
The router has a USB 3.1 port at the front, a secondary USB 3.1 port at the back, a WAN port, a WPS button, and 8 gigabit LAN ports.
We'll post a full review once we've had an opportunity to check out the RT-AX88U router ourselves.
One way to get around Wi-Fi dead spots that routers can't reach is to switch to a Wi-FI mesh setup to wrap your home in wireless internet – and Eero's Home Wi-Fi is a pricey, yet security-conscious option.
Its free app provides fine control over your network and devices, including guest user and parental controls. An optional expanded security service subscription offers enterprise-grade network security powered by AI that detects threats on normal browsing habits and traffic sources.
Subscriptions to Encrypt.me VPN, 1Password and Malwarebytes are also included. Setting up the mesh system is quite easy through the Eero app for iOS and Android. You just have to install the router, update its firmware, and give it a name and password.
Read the full review: Eero Home Wi-Fi System
---
Frequently Asked Questions
How to choose the best secure routers for you?
When choosing the best secure router, you'll want to consider your needs. Suppose you have children at home and must ensure safe and well-monitored internet access. In that case, you'll want to look for routers with cybersecurity apps that allow you to implement the necessary security changes.
You'll want to pick a powerful Wi-Fi router (or mesh system) based on the size of your home or office and the number of floors you need internet connectivity. If you have many internet-connected devices, you'll want a router that can seamlessly manage multiple connections.
Don't forget to evaluate how many communication bands the router has. Single-band routers can get congested easily if too many devices are on the network, but dual-band routers help manage internet traffic well and ensure better speeds for all devices.
You'll also want to check how easy the setup process is and whether there's a valuable companion app with the router.
The best secure routers: How we test
When evaluating the best secure routers, we looked at various features, like their speeds, communication bands, coverage area, companion apps, and router type.
We considered what size spaces they'd be best suited for and the number of devices they could handle. We assessed their setup process and their companion apps to check what kind of optimization and control options were available to us.
We also looked at their connectivity options and pricing, among other things.