Best Horror Movies: These are the best horror movies ever made
The best horror movies of all time...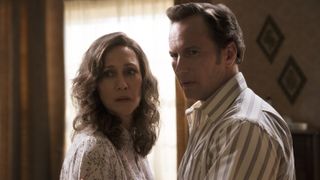 (Image credit: Ben Rothstein/© 2021 Warner Bros. Entertainment Inc. All Rights Reserved.)
Hunkering down with one of the best horror movies is the perfect way to enjoy an evening if you like to cower behind cushions shrieking "DON'T DO THAT!" at the TV. Congratulations horror hounds, whose hobbies include terrifying themselves beyond belief with a scary movie, you've come to the right place! Start checking off some of the best horror movies ever made with this superbly curated bunch of chillers, thrillers and gorefests.
The best horror movies offer something for every cinematic palette. There's films featuring the likes of Freddy Krueger, splattering innards across every surface, tense thrillers like The Invitation, making you question what's real, and scary movies like It Follows, destined to make you walk everywhere with a flashlight. In short? You won't sleep very well after watching the best horror movies but we promise, it's worth it.
A Nightmare on Elm Street
A Nightmare on Elm Street remains a classic for its simple yet devastating motif: if Freddy Krueger kills you in a dream, you die for real. Inspired by a newspaper story about refugees dying in their sleep, Wes Craven's movie follows Nancy Thompson (Heather Langenkamp) and her friends as they're stalked by a dead child murderer.
But this bunch of savvy youngsters realize he's more than a cautionary warning masquerading as a dream demon: he's out for revenge in the goriest way imaginable. Robert Englund's Freddy is at his franchise best here, his horrific visage a frightening emblem. His meanness is only matched by Langenkamp's relentless final girl who refuses to give in.
Bride of Frankenstein
Now considered one of the best horror movies ever made, at time of release Bride of Frankenstein stood as an oddity of sorts: a sequel. Matching the original's box office and receiving universal critical acclaim, the key to its success was creator James Whale.
The writer-director demanded creative control this time around, and the result is a delightful mashup of rom-com tropes with Boris Karloff's lumbering monster adding the pathos. Such a stalwart of the genre, the skewered lightning bolt in Elsa Lancaster's hair is as iconic as the film itself, and the 'Bride of' prefix went on to adorn many a schlocky sequel in the 80s and 90s.
The Invisible Man
Universal's back catalog boasts a raft of well-trod tales, so you'd be forgiven for thinking its latest reworking might be a cash grab. But Leigh Whannell's take on The Invisible Man freshens the iconic yarn; Chevy Chase's Invisible Man, this ain't. The writer-director's 2020 flick terrifies from its slow-paced opening sequence to its parting shot.
A tense, brutal story of domestic violence, Elisabeth Moss delivers a career-best performance as Cecelia, a woman stalked by her abusive ex, whose gaslighting tactics are the stuff of nightmares. You'll be gripping the edge of your seat as this reaches its palpating climax, that is, if you've not ripped it off completely during the dinner sequence.
The Conjuring
This throwback to old-school haunted house flicks is based on another case investigated by the real-life couple who investigated the Amityville haunting, Ed and Lorraine Warren. Prior to that iconic incident, the pair are summoned to help the Perron family in Rhode Island.
Strange occurrences start as soon as they move in; clocks go off at 3am, the youngest daughter sees an evil spirit in her room, another kid gets err... locked in the basement. Yes, it's not good, and that's not including the terrifying hide and clap game. James Wan's signature chilling atmospheric horror at its best.
The Texas Chain Saw Massacre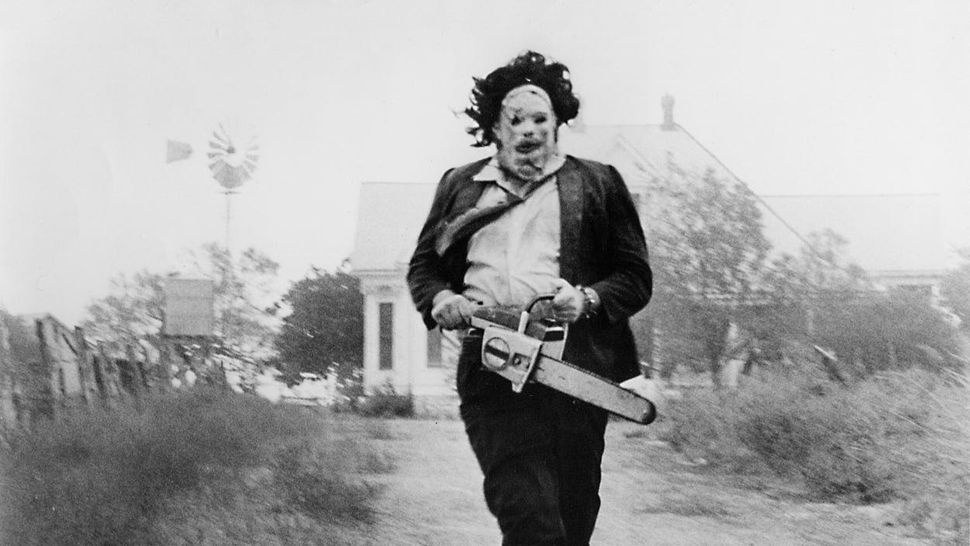 Tobe Hooper's The Texas Chain Saw Massacre packs the same punch it did at time of release. Nothing is wasted in its brisk 83-minute run time, as we begin with Sally Hardesty, her brother Franklin, and their friends, on a road trip to investigate the family's old homestead. What comes next is a gripping riff on what happens when you stray onto strange property as they encounter the hulking Leatherface.
A relatively blood-free affair, its shocks are packed into the sheer randomness of it all, a point echoed during Sally's "last supper" with the family. Production costs demanded certain shortcuts were taken, including real rotting animal carcasses hung on set during a blazing hot summer shoot, adding a layer of grime to the horror.
The Night House
David Bruckner's follow-up to The Ritual further proves he's one to watch, The Night House arguably the best horror movie of 2021. Rebecca Hall plays a grieving widow whose attempts to make sense of her husband's seemingly inexplicable suicide unearth a mystery that suggests he was not the man she remembered.
The film walks the line of fear and heartache, mirroring the truth in life which surfaces when we grieve, largely because of Hall's (mostly) solo performance as she interacts with what she believes is her husband's ghost. A truly scary movie with production design to make your brain melt that lingers long after the credits roll.
It Follows
The best John Carpenter movie made by someone else. David Robert Mitchell wraps Carpenter's 70s production style around a killer concept. After sleeping with a boy, Maika Monroe's teenager Jay contracts a supernatural STD in the shape of a stalking ghoul that slowly follows her.
The only way to pass on the curse is to sleep with someone else or the thing will kill her. Throw in the rules (only the infected can see "it") and the stage is set for mayhem, as audiences try to spot "it" in the background, as the creature can take the form of anyone. A truly frightening throwback with jump scares galore.
Train to Busan
Zombie films reached saturation point in the 2000s, yet if this modern classic is anything to go by, there's many miles left for those shambling, flesh-hungry corpses. Except the undead figures in Train to Busan move at a fair clip.
Imagine Snowpiercer crossed with 28 Days Later and you're somewhere close to what's on offer in this South Korean horror, as a bunch of strangers unite to fend off a gaggle of zombies invading their train. It's a kinetic sprint of a movie, as the lead characters work together to try and make it to the titular metropolis. Pack some tissues as this zombie movie doubles as a tearjerker.
Halloween
Peeping Tom, Psycho, and Black Christmas ignited the embers of the slasher genre but John Carpenter's Halloween united them into a cohesive whole, delivering one of the most profitable stalk 'n' slash movies ever made. Jamie Lee Curtis' first starring role as Laurie Strode anchors the film, a babysitter whose Halloween night turns deadly when escaped killer Michael Myers returns to his hometown for a spot of murder. A masterwork in stomach-churning terror on a small budget, Carpenter's flick remains scary. Its influence on the genre reverberates even today from his unique camerawork to that creepy iconic score.
The Exorcist
Based on William Peter Blatty's novel, which itself is loosely based on a real-life story, the greatest thing about The Exorcist is: none of that matters. Whether it happened or not, the movie will scare you senseless anyway.
The tale of Regan MacNeil, a preteen whose behavioral changes spur her mother to seek help from the Catholic church, is a deliciously slow burn, an exercise in tension that is at times unbearable to watch. Its set pieces, from Regan's possessed spider-walk to the "power of Christ compels you!" exorcism rite, chanted by two priests at the end of their tether, remains as impactful now as they did at time of release.
Raw
Julia Ducournau's debut makes no bones, ahem, about its desire to bring the unimaginable to light by asking the question: what would a dedicated vegetarian do if suddenly driven by a lust for meat? The answer? Pretty much anything.
Raw follows Justine, a lifelong veggie, who becomes flesh-obsessed when she's forced to eat meat at a school hazing. What follows is a story charting Justine's dawning realisation about herself, the lengths she'll go to in order to satisfy this unquenchable appetite for meat. Squeamish viewers might find their own steeliness challenged as Ducournau delivers some of cinema's best body horror sequences.
Hereditary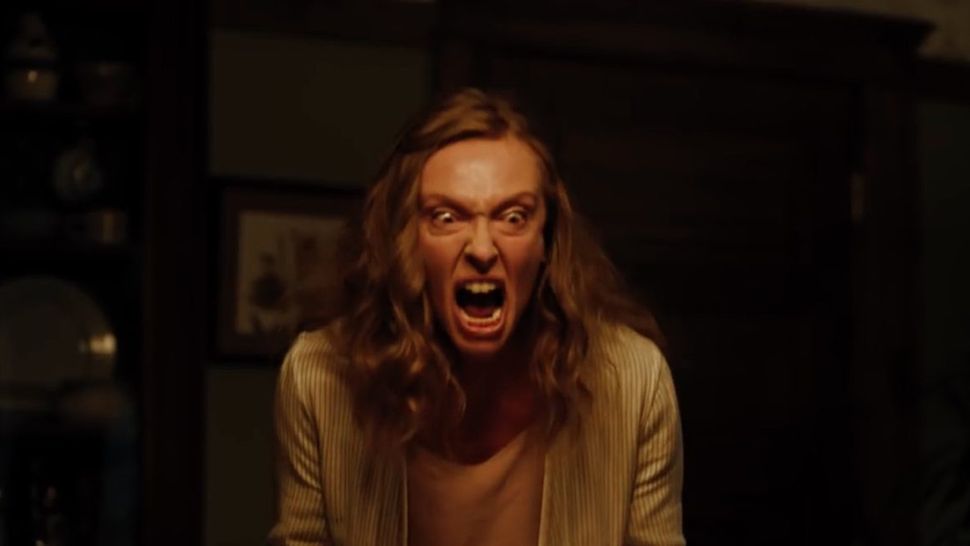 One of the most critically-praised horror debuts of the last decade, Ari Aster's Hereditary is a mesmerising mash of familial trauma, generational angst, and a whole load of cult activity to boot. After the death of her mother, Annie Graham and her family are plagued by supernatural events that stack up the scares in the most unexpected of ways.
Aster makes the mundane terrifying, extracting fear from simple sounds and turning dreamscapes into living nightmares. Toni Collette's Oscar-worthy performance as Annie will haunt your sleep, that is, if you manage to get any after watching this.
The Invitation
Hell is other people, so the saying goes. That doubles as a concise summary of this domestic hellscape horror from Jennifer's Body director Karyn Kusama. For poor Will this notion is made real as he and a group of friends arrive for an evening at his former abode hosted by his ex-wife and her new partner.
This dinner party tale edges into weirdness early on, and continues to make you feel like *something* is happening... you're just not entirely sure what. The Invitation is unlike any other horror of recent years. It's a beautifully-shot affair and one we strongly recommend going into knowing very little.
The Cabin In The Woods
Joss Whedon and Drew Goddard penned the script for Cabin in the Woods holed up in a hotel room for the weekend, dubbing the project a "love hate letter" to the genre. That enthusiasm bleeds into the movie, a funny, gory, meta-riff on horror which shows its hand immediately yet, despite knowing what's happening, that doesn't detract from the fun ahead.
Things kick off when a bunch of friends – including a pre-MCU Chris Hemsworth – head to a cabin in the woods for the weekend, only to find the basement filled with dangerous artifacts. One for dedicated horror hounds and for casual fans alike.
Get Out
Minds were blown when Get Out landed. Writer-director Jordan Peele's 2015 directorial debut, a Black horror movie that places Daniel Kaluuya's character at the heart of a family's generational secrets, earned the scribe an Academy Award. As photographer Chris Washington, Kaluuya unravels a slew of horrifying revelations about his girlfriend's family over the course of a weekend. To say more would be to spoil one of the best horror movies of the decade. A thought-provoking shocker, Peele flips perceptions on their heads, makes fun of virtue signaling, and delivers one heck of a finale.
The Thing
With E.T. and Poltergeist still filling seats and Blade Runner opening the same week, John Carpenter's The Thing had a tough ride out of the gate. It was scorned by critics who overlooked the bleak tone and the gory, mind-boggling effects work by Rob Bottin and similarly ignored by cinemagoers, in favor of lighter multiplex fare. This box-office bomb is now considered one of the best horror movies ever made, a celebration of what makes us human. A remake of the 1950s flick, and based on the novella "Who Goes There?" Carpenter's movie follows a group of Antarctic scientists who discover an alien beneath the ice that can assume the form of anyone it comes into contact with. Chilling stuff with an all-timer ending.
Scream
Kevin Williamson wrote Scream after calling a buddy to keep him company while house sitting in the middle of nowhere. His pal obliged, and the pair quizzed one another on horror trivia, inspiring the beginnings of this genre classic, brought to life by maestro Wes Craven whose own back catalog is scrutinized. Along with disposable teens, typical horror tropes suffer the chop here too. Sure, one blonde might get slain, but another blonde knows better. Williamson's dialogue is key to its meta-ramble, most of which is stolen from the voices of audiences, hoarse from years of shrieking at screens "Don't go into the basement!" Those same observations are placed in the mouths of its characters, who, like us, know only too well the perils of being in a slasher film.
The Shining
Stanley Kubrick's adaptation of Stephen King's novel is notoriously shunned by the author, who felt the director removed depth from his novel making it an empty shell. But what Kubrick accomplishes, with this story of a caretaker and his family overwintering in an isolated hotel, is crafting an icy, disturbing mood, which takes precedence over a straightforward narrative.
The Overlook Hotel's never-ending hallways, Danny's encounters with the twins, the relentless score, all attempts to bend the reality of the audience and the Torrance family, to dismantle your grip on what's really happening. Jack Nicholson's performance is often singled out but Shelley Duvall's turn as Wendy warrants attention. In one of the greatest horror movies ever made, she's one of its greatest final girls.
Carrie
Brian De Palma's movie elevated Stephen King's tome to the bestseller list. His adaptation of the novel is a time capsule horror, its production and stylistic choices clearly placing it within the 1970s, yet its timeless themes of bullying, female empowerment, and religious oppression remain relevant.
Starting with *that* rite-of-passage bloody rags encounter, arguably the best King adaptation opens on one of the toughest times for ostracized teen Carrie White (Sissy Spacek). Carrie's high school struggle is made all the more confusing due to her blossoming telekinetic talent and zealous, manic mother. As the film culminates in an outburst of a lifetime's pent-up rage, some 40 years later, De Palma's flick still persists in wringing terror from life's unsuspecting moments. And that includes a scene of Piper Laurie chopping carrots.
The Silence Of The Lambs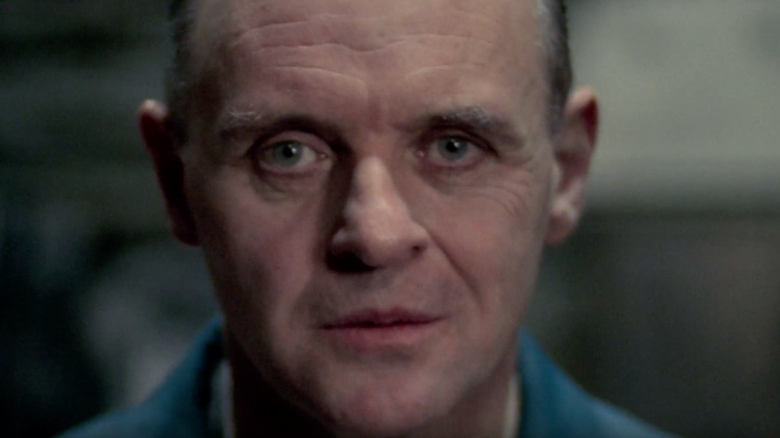 Considered one of the best horror movies ever made, Jonathan Demme's Silence of the Lambs scored the Big Five at the Oscars, its sweeping win cementing it within the cultural canon. This watchable-as-hell thriller begins when Jodie Foster's FBI graduate Clarice Starling is selected to interview serial killer Hannibal Lecter for help locating an active criminal, but really, that's the tip of this masterpiece. Every element joins together so perfectly, it's hard to find fault. From the script choices to the casting, from the direction to its skilled editing, which transforms a standard cat-and-mouse ending into one of cinema's most inventive finales, the film remains a chilling piece of work.
Sign up to receive daily breaking news, reviews, opinion, analysis, deals and more from the world of tech.
Gem Seddon is a Seattle-based freelance entertainment writer with bylines at Vulture, Digital Spy, TechRadar, GamesRadar+, Total Film, What to Watch, and Certified Forgotten. Librarian by day, scribbler by night, Gem loves 90-minute movies, time travel romance, single-camera comedy shows, all things queer, all things horror, and queer horror. Alien and Scream are tied as her all-time favourite movie. She won't stop raving about Better Things.