The Sony XM5 can't convince me to give up my Apple AirPods Pro
Convenience, sound and ANC – my AirPods Pro have it all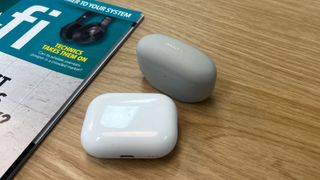 (Image credit: Future / Max Langridge)
I never thought the day would come, but I think I need to admit I'm an Apple Fanboi (pause for boos) and I think the AirPods Pro 2 is one of the best products the world's most valuable company has ever released.
Easy to use, great sound and delivering what I believe to be some of the best noise cancellation currently available, I really can't find fault with Apple's truly wireless headphones.
But, understanding that technologies continually advance and that newer products will eventually succeed them, I was optimistic the recently released – and much anticipated – Sony WF-1000XM5 would be the pair to do so. For me personally, they haven't done enough to cause Apple to fall from my ears.
The Sony XM5s aren't a bad pair of truly wireless headphones by any stretch. I do enjoy their sound – and in some instances, I actually prefer it – but a pair of headphones, to me at least, is more than just the sound they produce. I wear and use mine several hours a day, seven days a week, so the whole experience needs to be considered. And it needs to be top marks across the board.
Let's talk about fit, baby
The biggest difference I've found between the Apple and Sony in-ears is how they fit. With the AirPods Pro, all I have to do is take them out of the case and put them straight in my ears. The process could not be simpler or quicker.
But the Sony WF-1000XM5 require a few extra steps. The company has gone to great lengths to reduce the overall size of its latest pair of flagship earbuds and while this may be a huge technological feat – especially as they maintain their 8 hours of battery life – I'm personally not a fan.
Sony also requires you to twist them slightly when they're in your ears to ensure you get the perfect seal. This takes some getting used to and in some instances I wasn't always convinced I'd found the sweet spot. This isn't a requirement with the AirPods Pro.
Taking both pairs out of my ears also brought some differences to the fore. The little stem on the AirPods Pro definitely helps with taking them out, as it provides something substantial to grab a hold of.
With the Sony XM5, I personally found them to be too small and coupled with their smooth and shiny exterior, didn't have the easiest experience of grabbing hold of them when taking them out.
The other aspect of the fit – which could be viewed as an unpopular opinion – is that I just find them uncomfortable in comparison to my AirPods Pro. I feel I can notice the extra 0.6g weight of each earbud (5.9g for the Sony versus the 5.3g AirPods Pro) and I also feel the earpiece that inserts into the ear, goes too deep. I admit this gripe is a far more personal one, but if I'm focusing on how the headphones feel more than how they sound, then they're not a winner in my opinion.
A little touchy
Something else I've noticed when wearing the Sony XM5s, that coincides slightly with the fit, is how sensitive the touch controls on the earbuds are. Some may appreciate this, as ultimately you'd want the headphones to respond to your touch command rather than disobey.
But because I've not always been confident that the dinky little buds are installed properly in my ears, I've found myself regularly twisting and adjusting them. When I do, they register a touch, meaning the ANC mode could change to allow ambient noise in or a track will get paused.
These touch control settings can be turned off in the companion smartphone application, but this then defeats the purpose of having the touch controls there in the first place.
My experience with the AirPods Pro couldn't be more different. The – albeit limited – controls are all integrated into the stems and require more than just a touch to activate. A thumb on one side and a drag of a finger on the other raises or lowers the volume. Physical presses are needed to play/pause/skip/rewind tracks and you need to press and hold to switch between noise cancellation and ambient sound modes. Put simply, you're never going to accidentally interfere with your music.
Not quite cancelled
Finally, as has been touched upon in our full Sony WF-1000XM5 review, the active noise-cancellation capabilities aren't as class-leading as I expected they would be. That's not to say it's poor, as external sounds are indeed minimised when wearing the Sony in-ears. But I wouldn't say the performance is better than that of my AirPods Pro.
In certain situations, such as waiting on a train platform, I've found the Sonys allow more ambient noise into my ears compared to Apple's offering. I've even played around with the various ear tips included in the box in an attempt to get a perfect seal, but for my ears, Apple is the winner.
Not all bad-sounding
My niggles with the Sony WF-1000XM5 are just that, niggles. I don't expect everyone to share the same opinions as me were they to own a pair. As mentioned earlier, the audio performance is truly remarkable and easily among the best I've heard.
I've found them to be able to go louder than my AirPods Pro, and occasionally have greater impact. They also do a damn fine job of creating depth, something that I then noticed my AirPods weren't quite able to replicate after performing a side-by-side (or ear-by-ear) listen.
So if you're looking for a pair of true wireless headphones purely from a sound perspective, then absolutely give them a go. I would just suggest seeing if you can test out the fit before you buy.
Sign up for Black Friday email alerts!
Get the hottest deals available in your inbox plus news, reviews, opinion, analysis and more from the TechRadar team.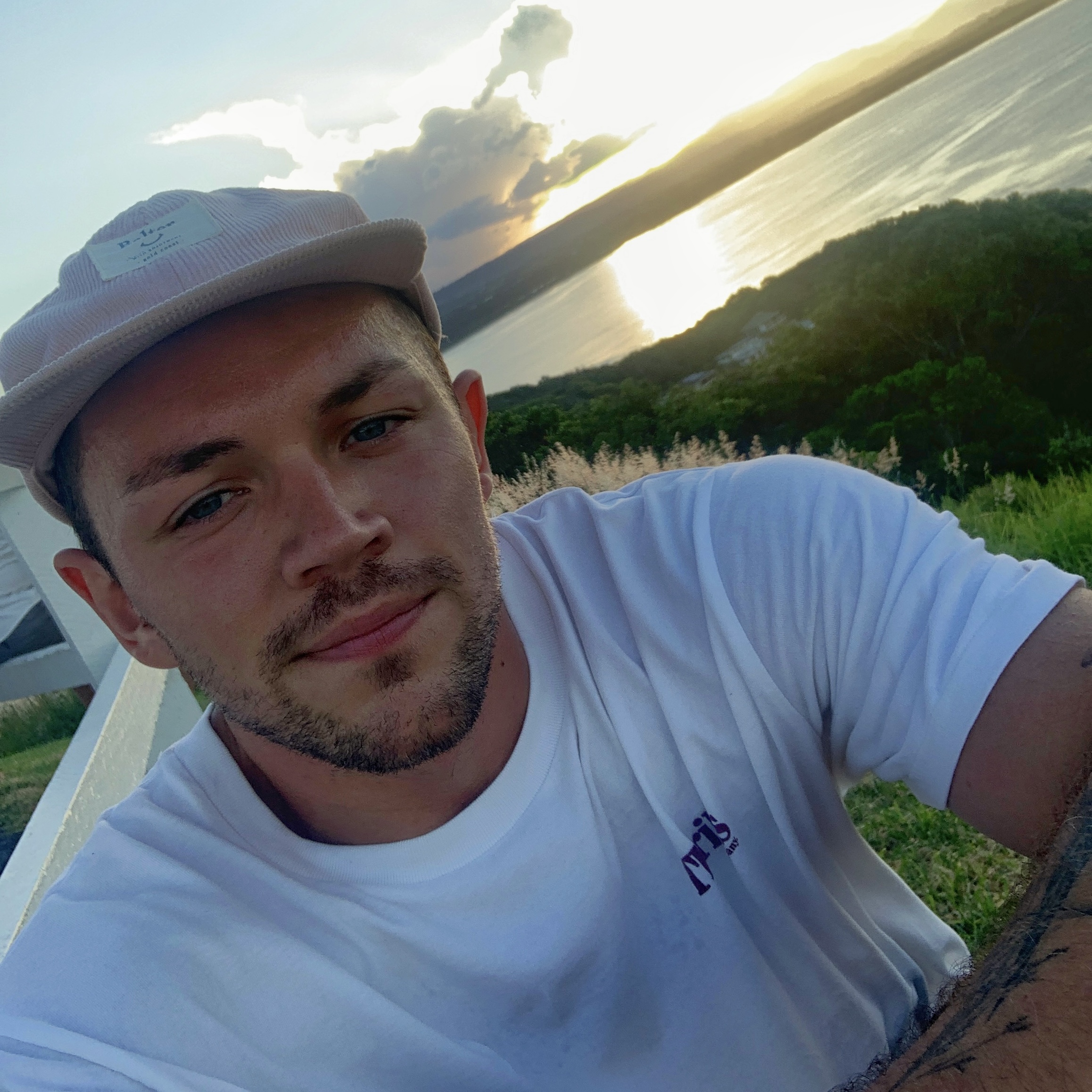 Max is a digital content writer for TechRadar, covering home entertainment and audio, phones, laptops, gaming and virtually anything else that falls under the consumer electronics umbrella. Hailing from the United Kingdom, Max spent a combined five years writing for What Hi-Fi? and Pocket-lint, before moving to Australia in 2018. After a brief stint writing for men's lifestyle publications, Max is back to working on his first passion of technology.