The Sivga Oriole look gorgeous compared to other headphones at the level. They sound strong and vibrant too, if not quite to the level of pricier competition. However, it's Sivga's other headphones that make this a trickier recommendation.
Pros
+

Decent sound across the frequencies

+

Look fantastic

+

Light and comfortable build
Cons
-

Limited features

-

Best for smaller heads

-

Can be beaten for bass clout
Why you can trust TechRadar We spend hours testing every product or service we review, so you can be sure you're buying the best. Find out more about how we test.
Sivga is a name that won't be immediately familiar to most people. In recent times, the Chinese firm has made some moves worldwide with the Sivga Robin, which are some of the best over-ear headphones we've tested for the money.
And here we are with a pricier alternative; the Sivga Oriole. Sounding good and looking gorgeous, it's a clear victory for anyone who does't need a household name, right? At $199 / £219 / AU$399, the Sivga Oriole offer a lot, but it's actually the company's slightly cheaper option that makes this a trickier pair of cans to 100% recommend.
Where the Sivga Robin commanded a presence as some of the best wired over-ears in their price range, the Sivga Oriole (at $90, £70 or AU$130 more expensive than the Robin) end up competing with pricier rivals including the frequently discounted Sony WH-1000XM4 or the older but still great Sennheiser HD 450BT. Crucially, the Oriole therefore end up in a more competitive price range; a headphone bracket boasting more on the spec-sheet than simply good sound and great looks, albeit mostly in wireless form.
Still, for a straightforward pair of wired cans with distinctive wooden ear cups, the Sivga Oriole offer crisp and lively sound. The soundstage isn't the widest you'll ever hear but I appreciate the dulcet tones of David Bowie's Under Pressure thanks to the strong separation and layering of each musical passage. Bass is dependable if not exactly mind-blowing and the mids are smooth and cohesive. The song sounds vibrant and exciting, just how it should be.
Reassuringly, bass came across more strongly when playing Foo Fighters' All My Life with a nice level of punchy aggression going on. Switch over to something like Childish Gambino's Feels Like Summer and there's a zinginess here. Orchestral music like big band jazz or a dose of soothing classical music comes through well too, although again, bass is just a little weaker than ideal if you're trying out something aggressive: see Holst's The Planets.
For the most part though, the large 50mm dynamic drivers do a good job of translating sound appropriately across the board if you don't need the strongest of low ends. The amusing part? It's all very similar to how good the Sivga Robin sounds. The Oriole sounds a little stronger through the bass (which was the Robin's weakest element), but there's less dividing these than you'd think.
As wired headphones, the Sivga Oriole lack a lot of features we've all come to expect from the best noise-cancelling headphones. The clue's in the name there: no ANC with the Oriole for a start. But they're typical for wired headphones: the Sivga Oriole come with a 1.8m long cable, a 3.5mm to 6.3 adapter and a hemp carry case. Setup is, predictably, near instant; there's no need to worry about apps, charging, taking photos of your ears or anything else that is increasingly part of the new headphones experience. It is a purist's delight in some ways.
As with Sivga's other model, the Oriole are seemingly designed for smaller heads. Likely to be tight around a larger skull, they're at least pretty light at 280g. While the wooden exterior looks like it would weigh you down, that is far from the case. The padding is fairly lightweight too and aimed at smaller ears, feeling comfy for the most part thanks to the memory foam involved. Expect double takes from onlookers when you're out and about with these on, and perfect for those who like stylish aesthetics.
There's some give here too for making them fit you better, with the ear cups swivelling around as needed so you can easily take the world in again with one ear, but without removing them. Passive noise isolation is reasonable for closed-back headphones but obviously won't compete with headphones that have dedicated active noise cancellation. We love the natural look though. It stands out among so many plasticky exteriors and makes you want to take photos.
While many of us favor wireless headphones these days, wired designs are great for hooking up your audio setup at home and the braided cable here is long, sturdy, and matches the general style of the headphones.
Sivga Oriole Price & release date
Released in October 2022
$199 / £219 / AU$399
At a middling $199 / £219 / AU$399, the Sivga Oriole's competition mostly involves wireless headphones with ANC rather than audiophile-grade high-end options. These include the Sennheiser HD 450BT – they're battle with big names.
And that's before you delve into lesser known names such as 1More, where prices can get even cheaper.
Sivga Oriole: Specs
Swipe to scroll horizontally
| | |
| --- | --- |
| Drivers | 50mm dynamic |
| Weight | 280g |
| Impedance | 32 ohms |
| Connectivity | Wired via 3.5mm cable or 6.3mm cable |
| Frequency range | 20Hz - 20kHz |
Should you buy the Sivga Oriole?
Swipe to scroll horizontally
| | | |
| --- | --- | --- |
| Features | The Sivga Oriole is all about the audio and not much else. That makes it fairly barebones for features other than cable choices | 3.5 / 5 |
| Sound quality | Inconsistent bass is corrected with crisp mids and trebles, and it's a likeable listening experience | 3.5 / 5 |
| Design | Beautiful to look at and comfy for those with smaller heads | 5 / 5 |
| Value | A little pricey for what it offers, it's not prohibitively so | 3 / 5 |
Buy them if...
You want gorgeous wired cans
The Sivga Oriole are seriously lovely to look at. A far cry from all the plastic we normally see, these are perfect for the Insta-worthy aesthetic while you chill.
You want dependability
You won't have to worry about Bluetooth dropouts, running out of charge, or any of the modern trappings. Simply plug them in and go.
You need something lightweight
Very lightweight and easily put away, these are good cans for anyone who hates heft on their head.
Don't buy them if...
You need to block out noise
While the Sivga Oriole try their best, the lack of ANC will irritate you on a long commute. These are best used at home next to your vinyl collection.
You want audiophile-grade sound quality
At this price, you won't get the best possible sonic experience, so don't count on these being a hidden gem.
You have a large head
These are seemingly designed with smaller heads and ears in mind, and nobody wants cans that might pinch larger heads while their owners are trying to relax.
Sivga Oriole: Also consider
Swipe to scroll horizontally
| | Sivga Oriole | Sennheiser HD 450BT | Sony WH-CH720N |
| --- | --- | --- | --- |
| Price | $199/£219/AU$399 | $200/£130/AU$200 | $150/£98/AU$260 |
| Drivers | 50mm dynamic | dynamic | 30mm |
| Active noise cancellation | No | Yes | Yes |
| Weight | 260g | 238g | 192g |
| Connectivity | 3.5mm, 6.3mm | Bluetooth 5.0, 3.5mm | Bluetooth 5.0 |
| Frequency range | 20Hz - 20kHz | 18Hz - 22kHz | 20Hz - 20kHz |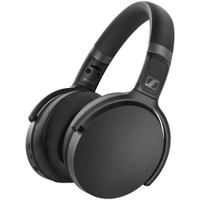 Sennheiser HD450BT
With brilliant sound and a very comfortable fit, the Sennheiser HD 450BT punch above their price point right down to good active noise cancellation. Here's our full Sennheiser HD 450BT review.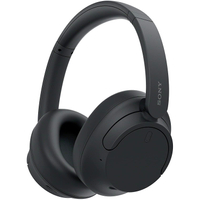 Sony WH-CN720N
If you don't mind a fairly basic aesthetic, the Sony WH-CH720N have more than enough features going for them to lure you in, including wireless tech and ANC. There's great sound balance too. Read our full Sony WH-CN720N review.
How I tested the Sivga Oriole
Tested for two weeks
Used at home and while walking
Mainly tested with Apple Music, Spotify, and on MacBook Pro 2022
To test the Sivga Oriole, I used them as part of my regular routine. That includes relaxing at home, either with the headphones connected to my MacBook Pro or a vinyl player, with a Sony MP3 Walkman for trips out.
The Sivga Oriole are truly light and stylish headphones that fitted well on my small head. On the move, I listened to music I'd transferred across including audio clips from semi-professional musicians. At home, I mostly streamed tracks from Apple Music and Spotify. I also listened to podcasts, watched YouTube videos, watched Twitch streams, and played the occasional game with them hooked up.
I've been testing headphones and other equipment for over a decade with a focus on convenience and ease of use.
First reviewed June 2023
Jennifer is a roving tech freelancer with over 10 years experience. Having graduated from Swansea University with a degree in Media and Communication Studies, and later with a diploma from Staffordshire University with a post graduate diploma in Computer Games Design, she's written for a huge number of publications, including T3, FitandWell, Top Ten Reviews, Eurogamer, NME and many more.
Her main areas of interest are all things B2B, smart technology, wearables, speakers, headphones, and anything gaming related, and you'll find her writing everything from product reviews to buying guides. In her spare time, she enjoys the cinema, walking, and attempting to train her pet guinea pigs. She is yet to succeed.