Austrian Audio's high-end headphones and amp is a setup for serious audiophiles
The Composer needs the Full Score, after all…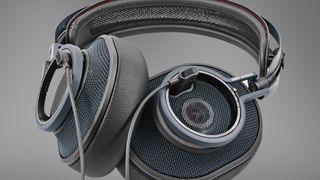 (Image credit: Austrian Audio)
If you haven't heard of Austrian Audio, don't be alarmed – the Vienna-based headphone specialist was only founded in 2017.
That said, if you really care about how your music sounds, you should write that name down – the company makes some of the best wired headphones I've ever heard.
The firm's output doesn't feature heavily across TechRadar yet (although you can consult our largely glowing review of the gaming-specific PG16 headset) but I had the pleasure of helping to test three sets of Austrian Audio wired cans for TR's sister publication, What Hi-Fi?, and a quick glance at this tidy lineup of five-star reviews is really all the introduction you need.
Refreshingly, Austrian Audio's two new releases haven't been christened with hard-to-remember sets of numbers, dashes and letters by way of names either. So let's meet The Composer headphones, and The Score One headphone amplifier.
The star component of The Composer is the latest version of Austria Audio's innovative Hi-X (High Excursion) driver tech, featuring a 49mm driver with a precision-machined ring system featuring maximum strength N52 grade neodymium magnets.
This design promises to enhance airflow and deliver the most powerful magnetic field in its class. Austrian Audio coats the diaphragm of the Hi-X49 DLC with diamond-like carbon (DLC), to make the cone exceptionally rigid without adding weight, to boast superior clarity and agility across the frequencies and remarkably low THD (Total Harmonic Distortion) levels.
And with headphones, comfort is key, so Austrian Audio equips the Composer with what it calls "the most sophisticated mechanical design on the market, including unique tiltable earcups with four positions to achieve a flawless fit", plus memory foam ear pads and a mesh material on the headband, to release warmth and avoid perspiration. The headphones weigh under 400g too, promising heavyweight performance with flyweight fit and agility.
---
Opinion: Austrian Audio is aiming for audiophile greatness – and I predict a huge hit
With more of us prioritising sound and investing in a set of the best over-ear headphones, a dedicated amplifier (which can often be found in one of the best portable DACs) is becoming a crucial part of the setup – those big beautiful drivers covering your ears could use a bit of extra oomph to do their good work.
Yes, it can be tempting to sidestep an additional splurge, but a talented headphone amplifier takes listening to new levels and this, says Austrian Audio, is what you get with Full Score One, the company's debut headphone amplifier.
Austrian Audio tells us its approach here was comparable to building a very low noise power amplifier and it's a great strategy to adopt. So, the Full Score One handles low-impedance headphones down to 10 Ohms and high impedance, low-sensitivity headphones with over 300 Ohms.
Full Score One also employs its maker's new True Transient Technology (TTT), a proprietary innovation that helps the amplifier deliver "even the steepest transients" – think the snap of a high hat or the pluck of a bass string.
The TTT implementation includes the Full Score One's primary amp short output voltage invariant rise time, combined with a high maximum slew rate, which promises to faithfully deliver the full bandwidth and finest subtleties of the recording. Some (older) music recordings were mixed with slower audio systems in mind, but there's a TTT button on the Full Score One's front panel, so you can even switch it on and off.
Fit and finish are as you'd expect at this aspirational level – Austrian Audio uses only high-end or military-grade components.
Just how aspirational are we talking here? OK yes, I should tell you – do brace yourselves.
Austrian Audio's two new models will ship by December 2023. The Composer headphones are priced $2,699 / £2,249 (which is around AUS4,275) and the Full Score One headphone amplifier will sell for $1,499 / £1,299 (so around AU$2,470).
I did warn you this was the high-end space. And if you're anything like me, you'd still love to hear what this $4,198 setup can do…
You might also like
Sign up for Black Friday email alerts!
Get the hottest deals available in your inbox plus news, reviews, opinion, analysis and more from the TechRadar team.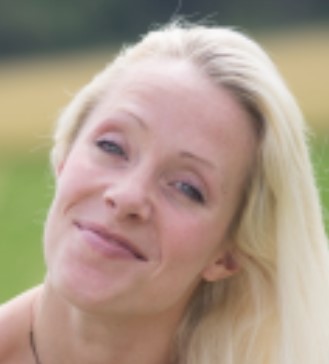 Senior Audio Staff Writer
Becky is a senior staff writer at TechRadar (which she has been assured refers to expertise rather than age) focusing on all things audio. Before joining the team, she spent three years at What Hi-Fi? testing and reviewing everything from wallet-friendly wireless earbuds to huge high-end sound systems. Prior to gaining her MA in Journalism in 2018, Becky freelanced as an arts critic alongside a 22-year career as a professional dancer and aerialist – any love of dance starts with a love of music. Becky has previously contributed to Stuff, FourFourTwo and The Stage. When not writing, she can still be found throwing shapes in a dance studio, these days with varying degrees of success.